Stony Brook Medicine: Rising
It is a very exciting time for Stony Brook Medicine. Despite the economic downturn that affects our nation, our state and our region, and the angst that permeates all of academic medicine as the nation approaches healthcare reform, the School is thriving. Over the past two years, we have successfully been re-accredited as a medical school, a truly heroic effort by a myriad of great Stony Brook Medicine citizens. We have increased our full time faculty numbers by a net of ~100 new members, who display a broad range of medical, educational and scientific expertise. We have brought in a dozen new leaders, each of whom is simply outstanding. We have ambitious plans for remodeling old space into vital new offices and laboratories, and within the year we will break ground on two new buildings, one a 240,000 square foot Medical and Research Translation Building, and one a 150 bed, 225,000 square foot hospital expansion, the future home of Stony Brook Children's Hospital. So let me expand on two of these topics, our new leaders and our new buildings.
A little over two years ago, three departments had interim Chairs, Medicine, Neurology and Radiology. Drs. Parker, Coyle and Ferretti had performed admirably for an incredible number of years, but with the LCME re-accreditation visit looming, we decided it was time to institute robust national searches for permanent Chairs of the three departments. Vincent Yang, MD, PhD was recruited as Chair of Medicine, having spent most of his professional career at Johns Hopkins and Emory Universities. Vince has already begun to transform the Department of Medicine, now recruiting new Chiefs of Cardiology and Gastroenterology, and enhancing the research mission and the clinical prowess of the Department. Dennis Choi, MD, PhD was very recently recruited as our new Chair of Neurology. Dennis has had an impressive career, beginning with his MD/PhD studies at Harvard and MIT, rising to become Chair of Neurology at Washington University, then after creating and leading a Neurosciences Institute at Emory, and serving as Chief Scientific Officer of the Simons Foundation; Dennis began this new phase in his career in September. And the search for a permanent Chair of Radiology is underway, being lead by Dr. Iris Granek.
As these three searches progressed, we also had the opportunity to recruit new Chairs of Psychiatry and of Obstetrics, Gynecology and Reproductive Medicine, as Drs. Mark Sedler and Gerald Quirk stepped down from those roles. Our new Chair of Psychiatry is Ramin Parsey, MD, PhD, who's career as a biological psychiatrist at Columbia has made him one of the thought leaders in the field of PET-based neuropsychiatric imaging, a biologist who cares deeply about our clinical missions. And it was a pleasure to recruit Todd Griffin, the Chief Medical Officer of Stony Brook University Hospital, to serve as our new Chair of OB. Todd brings a great energy, experience, and drive to make our Department the premier location for all of women's care.
In addition to the Departments, the Dean's office has undergone much change. Our new Dean for Clinical Affairs is Dr. Basil Rigas, our former Chief of Gastroenterology, who has already begun to institute clinical integration with our colleague practices in the community, and is mapping out a strategy to greatly enhance the effectiveness of our own clinical practices. Our new Dean for Faculty Affairs, Dr. Meenakshi Singh, from the Department of Pathology, along with the faculty senate has taken on defining the new criteria for promotion and tenure, instituting a goal of providing all our faculty members the tools necessary to create mature scholarship in the clinical, educational and/or research missions, so vital to our success as an academic medical center. Dr. Lina Obeid, recently recruited from the Medical University of South Carolina, and before that Duke University where her work was of remarkable insight, has taken on her role as Dean for Research with gusto, assessing and re-engineering our core laboratory facilities, quarterbacking the recruitment of new research-intense faculty members and coordinating the renovation and rational assignment of laboratory space for our faculty. And we have repopulated a number of directorships of our School of Medicine Institutions. Dr. Yusuf Hannun, having established a superlative scientific career at Duke University, and having served as Chair of Biochemistry and deputy director of the Medical University of South Carolina NCI-designated cancer center, assumed the reigns of our Cancer Center earlier this year. He has begun to organize disease specific teams, an effective clinical trials office, recruit clinical and scientific deputy directors and build the research portfolio required for Stony Brook Medicine to join the ranks of NCI-designated Cancer Centers, a goal we hope to accomplish within the next 5-7 years. In addition to his role as Chair of Neurology, Dennis Choi was appointed Director of the Neurosciences Institute, working with Drs. Raph Davis, Lorna Role and Ramin Parsey to establish the Institute as the premier site for cutting edge basic, translational and clinical research into the neurological and psychiatric disorders. And with the recruitment of Dr. James Taylor, and Dr. Harold Fernandez from St. Francis Hospital, who now serve as co-Directors of the Stony Brook Heart Institute, and who have already taken our cardiac surgery expertise to an entirely new level, we very much look forward to additional clinical and research accomplishments in cardiovascular disorders in the very near future.
Within the Stony Brook University Hospital, much change, and improvement is afoot. Our new hospital CEO, Dr. Reuven Pasternak, has already begun to make a major impact in our clinical environment. Having spent most of his professional career at Johns Hopkins, providing an incredible academic experience, and more recently serving as CEO of the 900 bed flagship hospital of a well run, five hospital system in Northern Virginia, Reuven is very well positioned to help us establish our hospital and healthcare system. For example, we very recently signed a letter of intent to work diligently with Southampton Hospital, with the goal of creating a system that will greatly enhance the effectiveness of care, and the training environment we can provide our learners; Reuven's charge is to continue this progress, towards a fully functional healthcare network that extends to all types of faculties, providers and outreach activities. In addition, Reuven is already getting to work in building up outstanding staff, recruiting a new chief nursing officer, chief information officer and chief quality officer. I very much look forward to a highly effective healthcare system emerging from our outstanding people and facilities already present at Stony Brook Medicine.
Finally, where are all of our new and well-established leaders going to expand their departments and institutes, and work their magic to establish Stony Brook Medicine as a world thought leader in academic medicine? As anyone who has spent more than just a little time on our campus is painfully aware, we are very short on highly functional space. We have submitted to the Department of Health a petition to grant Stony Brook a certificate of need for a state-of-the-art hospital expansion and a medicine and research translation building. Altogether, we will be building 465,000 square feet of new clinical, educational and research space, while we also remodel close to 100,000 square feet of current space in the Health Sciences and Basic Sciences Towers. We anticipate both sets of projects to be completed by Spring 2016, and while that seems like a long way off, it never ceases to amaze me "how time flies when you are having fun". I hope that all members of the Stony Brook Medicine family embrace the vision of a brand new Stony Brook, one that is well positioned to deliver outstanding clinical care in the "Brave New World" that is healthcare reform, produce the next generation of compassionate and caring clinicians and academics, and make a huge impact on the science of medicine. These visions are definitely within our grasp – we simply need to rededicate ourselves to being the best we can possibly be.
---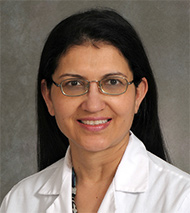 Upon taking the charge of Vice Dean for Faculty Affairs at the School of Medicine in September 2012, one of my first goals has been to talk to faculty and institutional leaders to get an understanding of where we are and where we need to be so as to provide our faculty the best possibility of succeeding in their goals in academic medicine. Some of the themes that emerged have provided ideas for our Office (which also includes Faculty Development) to create a broader scope of activities aimed at our faculty's needs. Some of these include:
Enhancing communications amongst our faculty that includes 750 at the main campus and nearly 2000 volunteer faculty has come across as a need that most agree about.

One way of doing this will be via the creation of this quarterly newsletter.
To enhance networking amongst our faculty who have very diverse focus of practice and study, we are initiating Faculty Networking Luncheons within a few weeks. There will be a 15 minute presentation on a clinical service, the goal being to make the faculty at large aware of the expertise that exists amongst us and that may enable us to provide a more integrated care to our patients, build collaborations provide visibility and a deeper sense of connection to our faculty.
Bi-annual new faculty orientation. The next session is in May 2013. Each individual faculty member is introduced by their chair or chair's designee.
New Chair Orientation is being planned.
Encourage chairs and division chiefs to have each and every new faculty member select or be assigned a faculty mentor who can help them navigate through the critical on-boarding process at our institution.
Each new faculty member is personally greeted by the Faculty Affairs Office within a few weeks of starting at the Stony Brook SOM.
Periodic visits to the affiliate institutions and to meet with their leaders.
Exit meetings with faculty.

We are working closely with the Faculty Senate and its leadership on the Appointment Promotion and Tenure criteria changes.
Establishment of a Faculty Diversity Advisory Council for the SOM. The goal is to create a set of guidelines and identifying best practices for enhancing faculty diversity. This has been identified by the LCME as an area where the SOM requires improvement.
Ensure that the SOM Faculty Development Programs benefit the maximum number of faculty and that allocated resources are effectively utilized.
A new mentoring program for faculty has been started (more to follow).
Initial discussions about starting a Mid Career Faculty Development Program.
In order for the Office of Faculty Affairs to better serve the faculty in the School of Medicine, it is important for us to hear from you. Please feel free to contact me via email at meenakshi.singh@stonybrookmedicine.edu or to set up an appointment, call Michele Canton at 444-7207.
---
---
---
---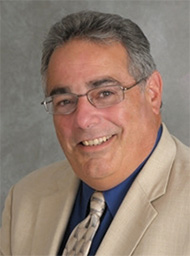 In 1987, the Bell Commission was formed to evaluate problems with graduate medical education (GME) after the fallout from the infamous Libby Zion case1. This Commission and case was a watershed moment in graduate medical education, which drove reforms in resident duty hours, supervision, transition of care, and patient safety. Then in 1999, the Institute of Medicine published the landmark article "To Err is Human" which crystalized the problem of medical errors2. Subsequently in 2008, the Institute of Medicine published a report further pushing for changes to address these concerns3. In the past few years, the Accreditation Council for Graduate Medical Education (ACGME) was facing widespread criticism toward their current regulation and oversight of GME. In response, the ACGME established a new accreditation system known as the Clinical Learning Environment Review (CLER) process whose purpose was to provide a more effective oversight, guidelines, and mechanisms to improve patient safety, resident supervision, transition of care, and improved clinical outcomes4.
The new CLER process places a heavy emphasis on resident supervision in particular. As one of the most important factors of a healthy learning environment, robust supervision practices are vital to any health care institution. Members of the faculty are expected to be more present and instrumental in residents' training, especially during their early years. A resident's level of responsibility and expectation will change according to their proficiency level4. These proficiency levels are measured by milestones which provide observable developmental steps for residents to follow. Each resident could be evaluated and ranked as Novice, Advanced Beginner, Competent, Proficient, or Expert4. By the end of the residency, each resident is expected to be either at the Proficient or Expert level. This ranking system represents a new focus on evidence-based outcomes as a method to improve resident education and patient outcomes. Based on the evidenced-based outcome literature, elements such as educational practices and environment are important to student learning.
For substantial learning to take place, all individuals need a safe learning environment to facilitate the transfer of knowledge. In the past few years' resident feedback surveys had demonstrated an environment that may be potentially detrimental to growth and learning. To create a safe environment for residents to learn, we must ensure that residents and students learn without fear of intimidation and repercussion. It is essential that each faculty member give instruction without subjecting residents to public humiliation, abuse, and intimidation. The presence of these elements creates a toxic learning environment where residents may be hesitant to ask for instructions or questions in times of clinical uncertainty. It is these problems that the new CLER process seeks to address.
ACGME is also having all residency programs create Clinical Competence Committees, a vital component of the clinical evaluation system demanded by the CLER process. Clinical Competence Committees will meet regularly to discuss resident performance as well as give feedback and recommendations to the Program Director4. The rationale behind this component is to allow greater interaction and input from the department faculty regarding the resident training decision process. Input from faculty is crucial due to their knowledge and experience with specialty specific normative data and insight. As another way to elicit faculty input, an annual core faculty survey will be distributed to gauge faculty views on resident progress4. Under the new CLER process, faculty members are expected to play a more dynamic role in the resident's education to improve quality assurance and patient safety.
With ever-shifting focus on these outcomes, the ACGME had recognized that it could no longer conduct a one size-fit-all policy. As a way of fostering greater program autonomy and faculty initiative, ACGME is lessening prescriptive program requirements and frequency of standards revision. By reducing restrictions on residency programs, the Accreditation Council wishes to promote curricular innovation as well as improving curricular and rotation design flexibility. Such reduction allows programs to create more specialty-specific criteria for evaluation of outcomes, reflecting the emphasis on important education and clinical outcomes.
In summary, the CLER process was a step taken by the ACGME to improve the quality of education provided to the residents. It had been made clear in the years since Libby Zion that there had been a serious need for reform. The question of adequate supervision that had been neglected in the past was now being brought to the forefront by this new CLER process. Elements such as milestones and Clinical Competence Committees represent an evidence-driven approach to improving patient outcomes. These elements are in many ways a guide to helping our staff attain the level of best practices. Such is the level of care we should expect from a prestigious institution such as Stony Brook Medicine. It is vital that all staff and faculty help facilitate these changes to create a better and safer learning environment for all.
If you want to learn more about the new accreditation system please visit the ACGME website explaining the CLER process at: http://www.acgme-nas.org/assets/pdf/NASFAQs.pdf.
References
Input provided by Michael Yen, Senior Research Aide, Office of Graduate Medical Education
---
---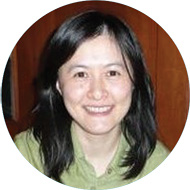 In 2010 the Institute on Medicine as a Profession (IMAP) and the Josiah Macy Jr. Foundation announced the call for applications to fund professionalism education grants as part of the new Education and Training to Professionalism Initiative (ETPI). Of the 73 proposals submitted, Stony Brook School of Medicine was one of the five institutions selected for funding and the only institution emphasizing faculty development. Dr. Elza Mylona is the principal investigator on this award.
The purpose of this two year $50,000 grant project is to use the Objective Structured Teaching Exercise (OSTE) format to train and evaluate community faculty on how to teach professionalism and medical ethics to medical students in clinical settings. The OSTE format has been found to be an effective faculty development training tool for teachers to practice their teaching skills under realistic scenarios and receive immediate feedback. During the first year of the grant nine significant and meaningful teaching scenarios were designed and developed based on an extensive literature review and a series of needs assessment to identify significant "teachable moment" scenarios of professional and ethical dilemmas commonly encountered in medical student's clinical training. These OSTE cases include scenarios addressing concerns about mistreatment of patients and learners, dealing with medical errors, violations of privacy issues, conflict of interest, and handling of unprofessional behavior of medical students and health care team members (e.g., attendings, nurses, residents, etc.). Performance checklist assessment tools were also created for each OSTE case that includes general and scenario-specific skill and action items.
In the second year of the grant three half-day faculty development OSTE workshops were held in the Clinical Skills Center during the Fall of 2012. A total of 20 clinical faculty who teach medical students in the Ambulatory Care, Internal Medicine and Family Medicine clerkships at Stony Brook University Hospital, Winthrop University Hospital, Northport VA Medical Center, Peconic Bay Medical Center and various community sites participated. Eleven current 2nd year medical students were also recruited and trained as standardized students to role play the OSTE cases with the faculty participants during the workshops and provide constructive feedback afterwards.
Comments from the faculty participants were overall positive stating that the scenarios were reflective of the issues they generally encounter while teaching medical students, the information and skills that they learned from the workshop are important to them as clinical educators and that these information and skills will likely have an impact on the way they teach in the future. In a self-reported survey there was a significant increase in their confidence of their ability to communicate concerns related to professionalism with medical students as well as handle professionalism issues when medical students are involved. Surprisingly an unintended outcome from the grant project was the sense of empowerment the 2nd year medical students felt from their experience of being standardized students. Although providing feedback to the attendings was a challenging task, the faculty not only valued but were also eager to hear what the students had to say, which in turn was motivating for the students.
We were recently awarded the 2012 NEGEA (Northeast Group on Educational Affairs) Collaborative Research Grant of which Dr. Wei-Hsin Lu was named prinicipal investigator, to support continuous efforts to utilize the OSTE model to train faculty from other institutions. Eight faculty from the Commonwealth Medical College and SUNY Downstate will attend a full day OSTE training workshop in the Spring of 2013. They will take back the knowledge and skills learned from this training workshop and apply it to faculty development activities related to teaching professionalism and medical ethics at their own departments and/or institutions. For more questions or comments about these OSTE workshops please email Wei-Hsin Lu, PhD (Wei-Hsin.Lu@stonybrookmedicine.edu)
---
---
Bravo!
We congratulate the following SOM Faculty who received awards at the
SBU Faculty Achievement Dinner on 11/28/12:

Vincent W. Yang, MD, PhD
Endowed Chair, Simons Chair of Medicine Edward Luk, PhD
National Academies Education Fellow in the
Life Sciences, National Academies Education Congwu Du, PhD
NIH NIDA (National Institute for Drug Addiction), Cutting-Edge Basic Science Award

Lilianne Mujica-Parodi Strey, PhD
Presidential Early Career Award for Scientists and Engineers

Yingtian Pan, PhD
NIH NIDA, Cutting-Edge Basic Science Award

Yi-Xian Qin, PhD
Elected Corresponding Member, International Academy of Astronautics

Clinton Rubin, PhD
Outstanding Clinical Investigator Award, Biomedical Engineering Society and the Society for Physical Regulation in Biology and Medicine

Balaji Sitharaman, PhD
The Coulter Translational Research Award, Wallace H. Coulter Foundation

Jorge Benach, PhD
Awarded Training Grant for Fellows: The New York Consortium for the Advancement of Postdoctoral Scholars, National Institute of General Medical Sciences

James Bliska, PhD
Fellow, American Academy of Microbiology

Eckard Wimmer, PhD
Member, National Academy of Sciences, Certificate
of Special Congressional Recognition

Giancarlo La Camera, PhD
National Academies Education Fellow in the Life Sciences, National Academies Education

Lorna Role, PhD
Fellow, American Association for the Advancement of Science

Cecilia Avila, MD
CREOG Award

Paul Ogburn, MD
Elected President of the New York Perinatal Society

Eva Swoboda, MD
APGO CREOG Award Pharmacology

Arthur Grollman, MD
Annual Award, Environmental Mutagen Society

Peter Brink, PhD
Patent of the Year Award, Long Island Inventors Hall of Fame

Ira Cohen, MD, PhD
Patent of the Year Award, Long Island Inventors Hall of Fame

Iris A. Granek,MD, MS
Aesculapius Award for Outstanding Teaching, Stony Brook University School of Medicine

Stephen Post, PhD
Pioneer Medal for Outstanding Leadership in Healthcare, Healthcare Chaplaincy New York

Evelyn Bromet, PhD
Elected President of the America Psychopathological Association

Max Fink, MD
Thomas W. Salmon Medal for Life Long Contributions to Psychiatry and Neurology, The New York Academy of Medicine on Psychiatry and Mental Hygiene

Laura Fochtmann, MD
Warren Williams Award, The American Psychiatric Association APA Assembly

Arthur Stone, PhD
Appointed Chair, Advisory Panel, National Academy of Sciences

Please notify the Office of Faculty Affairs if you would like to acknowledge anyone in your office.
---
---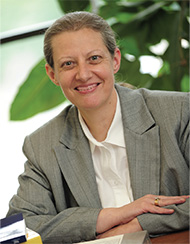 Although my academic career path has not ended up being typical, my early education gave me a strong background in analytical methods and research. When I was in grade school (back in the days of mainframe computers and keypunch cards), my father had the foresight to make sure that I was well versed in computers and programming. I was always fascinated by medicine so the chance to combine pre-medical and electrical engineering coursework at Washington University seemed like a perfect fit. As an undergraduate, I was also fortunate to be able to work in the laboratory of Drs. David and Marilyn Kirk where I developed and tested a mathematical model of Volvox inversion, which parallels gastrulation in vertebrates. This work culminated in a Cell paper and set the stage for my acceptance into the Medical Scientist Training Program at Washington University. Although I ultimately decided not to pursue a Ph.D., I was still focused on an academic career. During residency and chief residency in psychiatry at Johns Hopkins Hospital, Dr. Paul McHugh and the other Hopkins faculty made sure that I developed strong clinical skills. In addition, we were taught not to simply ask "What do we know?" but also "How do we know it?" This approach to clinical and research questions shaped my thinking and meshed with my natural curiosity. From Hopkins, I went on to do a basic science fellowship in psychopharmacology at the National Institutes of Health, which included coursework in pharmacology and pharmacokinetics as well as substantial research experience. Upon joining the faculty at Stony Brook, I obtained young investigator funding from NIMH to do basic research on the mechanisms of action of electroconvulsive therapy. I also had substantial clinical, teaching and administrative responsibilities and assumed that I was well positioned for a traditional "triple threat" academic career trajectory.
In retrospect, the very factors that made it hard for me to flourish as a basic researcher are the same factors that have allowed me to continue to make contributions as an academic psychiatrist. My clinical skills and commitment to patients made it difficult to carve out time for research and grant writing when clinical exigencies seemingly needed to take precedence. I also enjoyed teaching and volunteered for a number of committees within the medical school and through the local and national psychiatric associations. When it became clear that I would not be able to maintain basic research funding, I became involved with the Suffolk County Mental Health Project, a longitudinal epidemiological study of individuals with a first hospitalization for psychosis that was directed by Dr. Evelyn Bromet. I shifted my focus to be more active in teaching and directed the psychiatry clerkship for several years. I was also appointed to the American Psychiatric Association's Task Force on Electroconvulsive Therapy (ECT), which required synthesizing the evidence-based literature on ECT and working with other psychiatrists to develop national recommendations for best practices. Analyzing data, synthesizing research findings and integrating them with clinical reality were the aspects of research that I had enjoyed the most. Consequently, when the American Psychiatric Association (APA) had an opening for a medical editor with their Clinical Practice Guidelines project, I applied. I have remained in that role for over a decade, have been involved with all elements of the guideline development process and have also helped develop quality measures and performance-in-practice tools for maintenance of certification in psychiatry.
The other way in which I have shifted my career interests and my personal faculty development relates to the use of technology in medicine. Just after Y2K, when the hospital began its efforts to select and implement an electronic health record (EHR), I became involved in a number of the EHR committees. I found that my engineering background and ongoing interest in computers gave me an advantage over most clinicians in thinking about EHR design and use. Even then, it was obvious that EHRs would produce dramatic differences in the ways that clinicians care for patients, with new opportunities to improve quality, patient safety and clinical research. In my 'spare' time, I embarked on additional training in biomedical informatics through the distance learning Master's degree program at Oregon Health and Science University. While juggling my other duties, it took 7 years for me to complete the degree requirements, which included several rigorous programming courses and clinical informatics topics ranging from human-computer interaction and medical decision analysis to organizational behavior. With this additional knowledge, I am working with APA staff to integrate informatics principles into practice guideline development and have been funded to study psychiatrists' use of information, with the aim of improving real-time delivery of knowledge to enhance patient care. I have also chaired the APA's Committee on EHRs and continued to be involved with EHR development and implementation at Stony Brook. Thus, I think the latter portion of my career exemplifies a number of ways that individuals who are primarily clinician educators can take a scholarly approach to clinical issues that furthers knowledge, research, education, patient care and their own development as faculty.
---
---
The Faculty Senate of the School of Medicine is an elected body that oversees the academic interests of the faculty at large, and is also advisory to the Dean of the School of Medicine. The executive committee of the Faculty Senate meets on a monthly basis and reports back to the faculty also on a monthly basis. There are 7 sub-committees that report to the Faculty Senate that deal with various aspects affecting the faculty.
Committee on Academic Standing (CAS)
Committee on Student Admissions
Committee on Appointments, Promotions and Tenure (APT)
Committee on Curriculum
Committee on Resource Allocation and Academic Planning (RAAP)
Committee on Student Affairs
Faculty Assistance Committee
Two major issues are currently being addressed by the Faculty Senate of the SOM. The first addresses an important initiative by the Dean, where the criteria for academic promotion will change come July 2013. The central issue of this initiative is that all non-tenured clinical faculty will be required henceforth to provide evidence of ongoing scholarship in order to be promoted to the next rank. The Faculty Senate has reached out to the faculty at large to ensure that all faculty are informed and knowledgeable of this upcoming change. More important, input has been sought from the faculty at large regarding their views on this momentous change. A final document has now been drafted and forwarded to the Dean's office summarizing the broad views of the faculty. In this manner the Executive Committee is confident that faculty input has been obtained for an important issue involving all current and incoming non-tenured faculty.
The second major issue being addressed is that of faculty mentoring. A general sentiment exists among the faculty that the structure for mentoring of faculty in the various Departments of the School of Medicine is patchy at best. Programs have recently been established by the Dean's office to address this critical issue of academic life. In the next six months, the Executive Committee will explore in further depth what is being done at the departmental level. The overall objective is to ensure that each and every new faculty member and all junior faculty, at a minimum, find themselves in a structured environment for career mentoring. This initiative will be the major focus of the Faculty Senate over the next six months.
On behalf of the Faculty Senate of the SOM, I would like to welcome each and every new faculty member. I urge you to become involved at any level with the Faculty Senate. Your contributions will be valued, no matter how junior you may be. Your sense of fulfillment will be enriched by becoming involved in aademic life.
---
Appointments, Promotions and Tenure

September 2012

Ramin Parsey MD, PhD (Psychiatry)
Professor with Tenure

Peggy Seidman MD (Anesthesiology)
Clinical Professor

October 2012

Stephen Kottmeier MD (Orthopaedics)
Clinical Professor

Syed Shah MD (Anesthesiology)
Clinical Professor

Apostolos Tassiopoulos MD (Surgery)
Clinical Professor

November 2012

Dennis Choi, MD, PhD (Neurology)
Professor with Tenure

December 2012

Dennis Davidson, MD (Pediatrics) Clinical Professor

July 2012

Cungui Mao, PhD (Medicine)
Associate Professor with Tenure

Syed Azim MD (Anesthesiology)
Clinical Associate Professor

Christopher Lee MD, FAAEM (Emergency Medicine)
Clinical Associate Professor

September 2012

William Moore MD (Radiology)
Associate Professor with Tenure

Robert Perone MD (Radiology)
Clinical Associate Professor

October 2012

Rebecca Spiegel MD (Neurology)
Clinical Associate Professor

November 2012

Chiara Luberto, PhD (Physiology)
Research Associate Professor

Mark Bowen, PhD (Physiology)
Associate Professor with Tenure

Evonne Kaplan-Liss, MD, MPH (Preventive Medicine)
Clinical Associate Professor

Susan Schuval, MD (Pediatrics)
Clinical Associate Professor

July 2012

Eddy Barasch MD, FACC, FAHA, FASE (Medicine)
Clinical Professor


October 2012

Patrick Vetere MD (Ob/Gyn)
Clinical Professor


November 2012

Jeannine Villella, DO (Ob/Gyn)
Clinical Associate Professor

Su-Yuh Wu, MA (Preventive Medicine)
Research Associate Professor
---
If you wish to contribute to one of our future issues please contact the Office of Faculty Affairs.