| | |
| --- | --- |
| The Graduate Program in Nutrition welcomes you!! | Like us on Facebook!! |
The Nutrition Division within the Department of Family Medicine, School of Medicine, is now offering a fully online Master of Science in Nutrition degree program (36 credits) as well as an Advanced Certificate in Nutrition program (15 credits).

Our application is now ONLINE!!!
Please go to the Admissions page and press "Apply Online Here" button.
For those interested students who meet the other prerequisites but do not have a nutrition undergraduate degree, we will be offering the required Survey of Nutrition Concepts in Summer I 2013. It is necessary to take this course prior to taking any other courses in the Master of Nutrition or Advanced Certificate in Nutrition Program. If you are interested in enrolling in this class, please click on the Admissions tab on the left menu and click on the Apply Online Here button.
The following courses will be offered in Summer Session I:
Survey of Nutrition Concepts (HFN 500) - session code C (May 28-July 6)
Advanced Nutrition in Clinical Practice II (HFN 516) - session code O (May 23-August 15)
The following courses will be offered in Summer Session II:
Macronutrients and Metabolic Regulation (HFN 512) - session code M (July 1-August 16)
Issues and Trends in Nutrition (HFN 510) - session code M (July 1-August 16)
Attention all Nutrition baccalaureate graduates: Students with a DPD verification statement and an undergraduate GPA of > 3.0 , who complete 6 credits in the Stony Brook University MS in Nutrition program inclusive of Advanced Nutrition in Clinical Practice I, will be guaranteed an interview if they wish to be considered for the Stony Brook Dietetic Internship Program. After submitting their application to DICAS, interested students should notifying the program coordinator of their intent.
Please note: This program does NOT prepare graduates to become a Registered Dietetian. In order to practice as a recognized nutrition professional (Registered Dietitian), completion of an accredited dietetic internship program is required. This graduate nutrition program does not satisfy any of the DPD requirements that would enable you to apply to a Dietetic Internship or to sit for the RD examination. For more information on completing training as a Registered Dietitian, please visit www.eatright.org.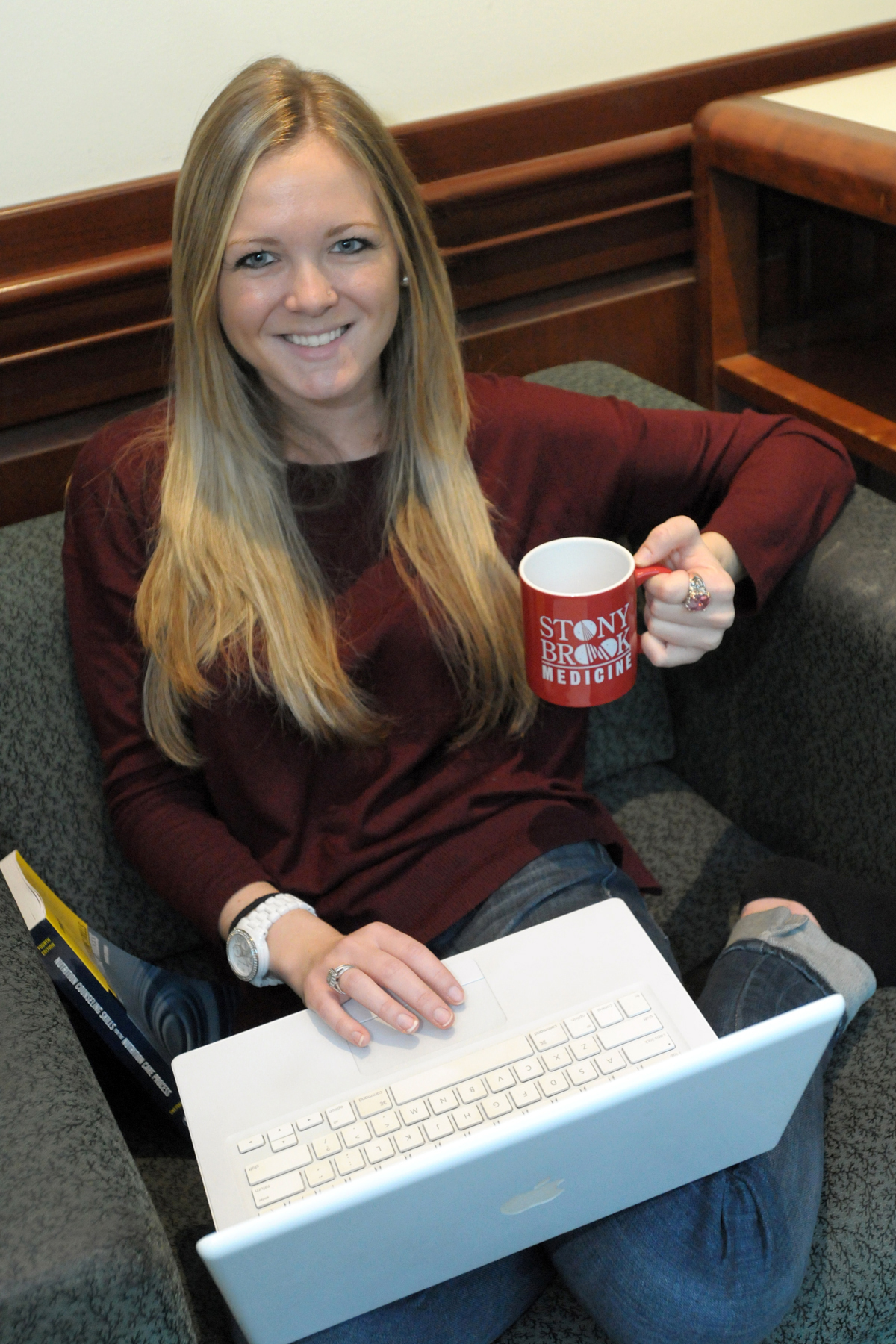 SBU Graduate Programs Make 2014 U.S. News Rankings
Stony Brook University ranked among the top 100 graduate programs in the categories of Engineering, Fine Arts, Health, Science, and Social Sciences and Humanities in the U.S. News 2014 Best Graduate Schools rankings, which were released on March 12. Four programs — clinical psychology, math, physics and astronomy, and psychology — ranked in the top quarter of all graduate programs. Stony Brook University School of Medicine ranked 57th in the Best Research category. And Stony Brook was ranked the highest of only two SUNY institutions listed among the Top 400 World's Best Universities.
"We are thrilled to see SUNY colleges and universities once again ranked among the best in the country by U.S. News & World Report," said SUNY Chancellor Nancy L. Zimpher. "The SUNY campuses to make the 2014 Best Graduate Schools list are consistently recognized for the top quality and top value that they offer students, and rightly so. Congratulations to Stony Brook University and to President Samuel Stanley on this much deserved recognition."
The U.S. News rankings evaluate programs in business, law, medicine, engineering and education, including specialties within each discipline. This year's updated rankings also include graduate programs in the social sciences and humanities, and library and information studies.
Rankings are based on two types of data: expert opinions about program excellence and statistical indicators that measure the quality of a school's faculty, research and students. The data come from surveys of administrators at more than 1,250 programs and more than 13,000 academics and professionals, conducted during the fall of 2012 and early 2013. Ranking methodologies vary by discipline, but admissions selectivity and expert opinions on program quality are part of the equation for most programs.