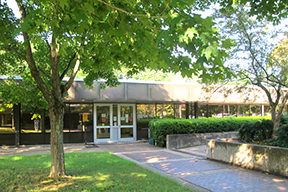 Mission
The Outpatient Psychiatry Department at University Hospital offers a wide range of services and treatment modalities. We perform complete psychiatric evaluations and consultations on individuals ages 18 and older as well as follow-up treatment in a variety of modalities. We offer treatment in psychopharmacology, individual, group, couples and family psychotherapy using a wide variety of therapeutic approaches. These include psychodynamic psychotherapy, cognitive-behavioral psychotherapy, supportive and brief psychotherapy. All treatment is supervised by highly experienced, board-certified psychiatrists.
---
Services
Comprehensive Evaluation
Medication Management
Psychotherapy (Individual, Group, Couples, and Family)
The clinic provides treatment for all major psychiatric disorders including Major Depression and Bipolar spectrum disorders, anxiety disorders (including Panic Disorder, OCD, Post Traumatic Stress Disorder, Generalized Anxiety, Social Anxiety and phobias) as well as all psychotic disorders. We also treat dementia and all psychiatric disorders associated with acute and chronic medical illness.
---
The Psychiatry Wellness Service
The Wellness Center is a specialized outpatient program that offers personalized and comprehensive psychiatric care to adults, children and adolescents. Comprehensive evaluations are performed and used to develop individualized, patient-centered pharmacologic and psychological treatments in collaboration with the individual and based on their unique needs. With an understanding that co-occurring medical illnesses, interpersonal relationships and other psychosocial stressors impact psychological well-being, we work with each patient in promoting communication with other medical professionals, close family members and significant others when appropriate. We strive to make psychiatric care accessible and convenient to our patients by offering nighttime appointments, as well as telephone access to their treating psychiatrist after hours.
Learn more...
---
Mind-Body Center
---
Stony Brook Women's Mental Health Service: Peripartum/Postpartum Clinic
The focus of our work is to provide psychiatric consultation and treatment for women who are contemplating pregnancy, pregnant or postpartum who also have symptoms of anxiety, depression, bipolar disorder, grief or psychosis.
Learn more...
---
Staff
Paul Mitrani, M.D., Ph.D., Director
Shawn Allen, M.D.
Lama Bazzi, M.D.
Clarissa Bullit, Ph.D.
Laura Chan, N.P.
Miles Driscoll, M.D.
Marsha Tanenberg-Karant, M.D.
Jenna Taglienti, M.D.
Nehal Vadhan, Ph.D.
Sharon Wilkerson, L.C.S.W.
---
Contact Us
For an appointment call (631) 444-2570.
If this is a psychiatric emergency call our 24-hour psychiatric emergency room at (631) 444-6050.
---
Referral Link
Click here for a list of Adult mental health service providers nearby.
---