Posted by Stony Brook Surgery on September 15, 2014
Our Chairman Talks about the Power of Innovation and Excellence at Stony Brook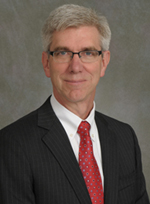 Mark A. Talamini, MD, professor and chairman of surgery, just appeared as the featured guest on BlogTalkRadio's "Strategies of Success." Host Brian A. Cohen interviews him, focusing on how Dr. Talamini identified his career goals, and how he has pursued them to the max.
Dr. Talamini explains that Stony Brook Medicine and Stony Brook University attracted him as an opportunity to further his career goals by joining a dynamic multidisciplinary team committed to advancing healthcare through technological innovation.
Dr. Talamini also discusses his role in the advances in surgical care that have been made through the development of minimally invasive endoscopic surgery, as well as advances in treating inflammatory bowel disease, specifically, Crohn's and colitis, where he is a specialist.
Mr. Cohen's program, "Strategies of Success," explores actionable ideas leading to success. His guests come from different places, he says, but they all share the goal of developing the right strategies of success for them.
BlogTalkRadio produces audio podcasts as a social radio network with independent experts hosting shows on every kind of topic — from politics and current affairs, entertainment and sports to health and finance.
Click here to listen to the entire interview (31:04 min).
Posted by Stony Brook Surgery on September 10, 2014
What Can Actress Farrah Fawcett Teach Us about Anal Cancer?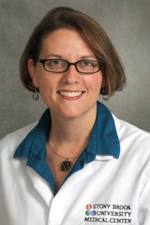 One of the cancers that receives less attention than others but is just as important to be aware of is anal cancer, which occurs in 1 in 600 adults nationwide.
According to the American Society of Colon and Rectal Surgeons, the number of patients that develop anal cancer each year is slowly increasing, especially in some higher risk groups.
Survival rates are greatly affected by how early this cancer is detected. Awareness is thus important.
Here, Paula I. Denoya, MD, assistant professor of surgery and a member of our Colon and Rectal Surgery Division, answers a few of the frequently asked questions about anal cancer and what people can do about it.
Q: What are the signs and symptoms of anal cancer?
A: The symptoms of the most common type of anal cancer, squamous cell carcinoma, tend to be similar to those of hemorrhoids. Because of this — and its relative low rate of occurrence in relation to other cancers — it tends to be misdiagnosed or overlooked. See your doctor if you experience any of the following:
Anal bleeding

A lump or mass at the anal opening

Persistent itching and pain

Drainage or discharge

Swollen lymph glands in the groin area

Changes in bowel habits
Q: People may feel uncomfortable talking about these symptoms: what do you suggest as the best approach?
A: I urge people not to be embarrassed to go to the doctor. We are talking about a body part like any other. Your doctor will be very matter-of-fact with you; remember, he or she has seen it all before. Their major concern will about your health and how to best help you — and to do so in a way that makes you feel comfortable.
Try to be as open as possible and to share all of your concerns because the earlier anal cancer is detected, the better the survival rates. For example, when detected in stage 1, the five-year survival rate is 70%. However, at stage 4, it drops to 20%.
Q: Who is at risk for anal cancer?
A: Anal cancer occurs in both men and women, although is slightly more prevalent in women. Risk factors include:
Age — the risk grows as you age

Presence of the human papilloma virus (HPV) infection

HIV infection

Immunosuppressant therapy (for example, in transplant patients)

Chronic inflammation of the anus

Open wounds

Radiation to pelvis

Anal sex (men and women)

Smoking
Q: Are there any prevention measures I can take?
A: It is important to have regular checkups that include a digital rectal exam. Check your stool for the presence of blood, and see your doctor if you detect any. You can also protect yourself by not smoking, having safe sex and getting the HPV vaccine. People who are at high risk, such as the HIV positive population, can now get anal pap smears to screen for the precancerous cells that can develop before anal cancer.
Q: How is anal cancer diagnosed?
A: If your personal physician suspects a problem, you should get referred to a colorectal surgeon who can run a number of tests. This includes a physical exam, a digital exam, a palpable groin exam, an anoscopy and a full colonoscopy. If we uncover any lesions, we can biopsy them. At Stony Brook University Cancer Center, we also use CT and PET scanning for testing, as well as to evaluate if the cancer has metastasized or invaded any other structures around the anus.
Q: What treatment options are available?
A: Approximately 80% of patients respond to chemotherapy and/or radiation therapy. At Stony Brook, we take a multidisciplinary team approach to cancer treatment. We have a highly specialized team that focuses exclusively on cancers of the colon, rectal, and anus, which includes:
Colorectal surgeons

Gastroenterologists

Oncologists

Radiation oncologists

Anesthesiologists

Pathologists

Nurses

Enterostomal therapists
Team members have the experience, knowledge, and compassion to deliver expert and highly personalized care coordinated across the full spectrum, from diagnosis through discharge and beyond. Upon completion of the course of treatment, we follow the patient at regular intervals — checking though ultrasound and anoscopy for the presence of additional cancer cells. If cancer remains or recurs, we can perform what is called an abdominal perineal resection (APR) to remove the anus and surrounding tissue.
At Stony Brook, we believe that we can offer patients what they most need: high-level cancer care close to home. Not only do we offer the type of specialized care typically only found in urban areas, but it also is comfortable and convenient for patients. Nearly all services — diagnostics, chemotherapy, radiation therapy, surgery, follow-up appointments, and support groups — are located in the Cancer Center or Stony Brook University Hospital.
For consultations/appointments with our colorectal specialists, please call 631-638-1000. Watch this preview video (1:36 min) of "Farrah's Story" about actress Farrah Fawcett (1947-2009) and her battle with anal cancer:
Posted by Stony Brook Surgery on August 27, 2014
Learn about Our Surgical Advances & Why Patients Come to Us from around the Nation
POST-OP, the Department's semi-annual newsletter, offers a range of information about our programs in patient care, education, research, and community service, plus health information of interest to our community and beyond. The new issue features:

Performing Robotic Colorectal Surgery to Achieve Superior Results

Weight Loss Center Earns Top-Level Accreditation for Bariatric Surgery

Introducing New Faculty: General/Bariatric Surgeon + Laryngologist/ENT Surgeon + Vascular Surgeon

Open Heart Surgery Saves Pregnant Mother and Her Baby

Woman Travels across Country for Leading-Edge Salivary Gland Surgery

First Non-Surgical Procedure to Treat Leg Varicose Veins

Our Residents Win New York State Surgical Jeopardy Championship

Research Day Success, Moving the Science of Surgery Forward

Introducing Our New Department Administrator & Business Manager

Division Briefs … Residency Update & Alumni News … CME Opportunities … Plus More!
Read POST-OP online now. To receive a complimentary free subscription to POST-OP (printed), please send request with your complete postal mailing address.
Posted by Stony Brook Surgery on August 20, 2014
Daughter to Run 26.2-Mile Marathon to Benefit Haitian Hospital Serving the Underserved
The founding chief of our trauma service, David J. Kreis Jr., MD, died young (age 38) from cancer a quarter century ago. He was a founding father of our Department of Surgery — and of the life-saving Stony Brook Trauma Center, the only designated Level 1 regional trauma center in Suffolk County.
Dr. Kreis was also the father of two girls, who were little girls when he passed away. Now grown up, one of them, Sandra (Sandy) Kreis, 32, has taken upon herself the challenge of running the Maine Marathon in Portland, ME, this coming October in memory of him.
More than a challenging race, Sandy will run this major marathon to raise funds to benefit a Haitian hospital where her father once volunteered.
Sandy explains it this way: "On October 5, 2014, I will run the Maine Marathon — a distance of 26.2 miles — in memory of my dad.
"Why Maine? Because he liked to camp there. Why that weekend? Because it marks the 25th year of his passing. Why run? Because he was a runner, and one of my only memories of him is of playing with his yellow walkman earbuds. Why a marathon? Because I have found that it forces me to exert myself to my individual limit, both physically and mentally.
Please help me raise $6,000 to build a well that will serve 500 people
with fresh and safe drinking water year-round.
"In the late 1970s, my dad provided volunteer medical services at Hôpital Albert Schweitzer (HAS), the only full-service hospital within a 610-square-mile area in Haiti's Artibonite Valley. Haiti has the highest rates of infant mortality and maternal mortality in the entire Western Hemisphere. It is the poorest country in the Americas, and half the population lives without access to clean water.
"Every dollar I raise in memory of my dad will go to HAS to build a well that will serve 500 people with fresh and safe drinking water year-round."
Jane E. McCormack, RN, our trauma nurse manager, worked closely with Dr. Kreis, and she remembers him with great affection and admiration. In her tribute to him at the presentation of our first annual David J. Kreis Jr. Award for Excellence in Trauma Surgery, in 2000, she described him as follows:
"David Kreis was the first chief in the Division of Trauma. He came to Stony Brook in 1986 with a simple mission — to build a world-class trauma center. He was well on his way to that end when his life was cut short by cancer and he passed away in 1989, at age 38.
"Dr. Kreis left behind the foundation upon which the Trauma Center at Stony Brook rests today.
"He was the force behind the Medevac helicopter in the county. He created the trauma research laboratory. He brought the ATLS [Advanced Trauma Life Support] course to the region. He had a hand in many other programs too numerous to mention.
"Even with these many accomplishments, Dave Kreis remained down to earth — a regular guy.
"Dave Kreis was the ultimate team player. He knew each and every member of the trauma team, from the sub-specialty attendings to the housekeepers. He made sure we all did our best. He held us to high standards, provided instruction if we needed it, and set us straight if we needed to be set straight. He led by example and never asked of us what he himself was not willing to do.
"He was an unparalleled leader, and an important figure in trauma surgery both nationally and locally."
Through stories about him over the years since his passing, Sandy's father came to represent for her a "keen sense of right and wrong, of moral rectitude." That, she adds, "is within my fibers."
Summing up the reasons for her marathon run and fundraiser to benefit the Schweitzer Hospital, she says, "I run not just for my dad, but for what he practiced."
Sandy, who grew up in the local Three Village community, graduated from Georgetown University and subsequently from the Fletcher School of Law and Diplomacy. She currently works under Governor Deval Patrick of Massachusetts as the international business advisor with a focus on clean energy and water innovation.
Our annual Kreis Award for residents was established in 2000. This award recognizes the unique characteristics that make a trauma surgeon — the characteristics Dr. Kreis personified: integrity, educational acumen, leadership, and excellence both in clinical practice and medical research. All together, the certain "something" that makes a trauma surgeon.

The first award was given to James A. Vosswinkel, MD, when a resident here. Now, Dr. Vosswinkel, who after his training at Stony Brook went to Yale for his fellowship in trauma and surgical critical care, is a member of our faculty. He is chief of our Division of Trauma, Emergency Surgery, and Surgical Critical Care and a leader of the Stony Brook Trauma Center.
Visit Sandy's website to learn more about her father and benefit, plus how to donate. Learn about HAS in video (4+ min) and about the importance of water to it.
Posted by Stony Brook Surgery on August 13, 2014
New Study Expands Role of Patient-Centered Treatment Option for Women with Breast Cancer
By Tara L. Huston, MD, of the Stony Brook Plastic and Reconstructive Surgery Division
The surgical treatment of breast disease is rapidly evolving. The desire to develop treatments that are less invasive and afford a higher level of cosmesis for patients is strong.
One of our faculty, Dr. Tara L. Huston, assistant professor of surgery and a member of our plastic and reconstructive surgery team, just published a scientific paper detailing her study of patients who had undergone prior breast surgery to see if it was safe and feasible to perform nipple-sparing mastectomy in this group.
The peer-reviewed article appears online in Annals of Plastic Surgery, the only independent journal devoted to general plastic and reconstructive surgery. This journal serves as a forum for current scientific and clinical advances in plastic surgery.
Dr. Huston's work shows that patients who have scarring from prior breast surgery can successfully undergo nipple-sparing mastectomy with immediate reconstruction. Here, she explains how her findings may benefit patients who come to our Carol M. Baldwin Breast Care Center.


~~~~~~~~~~
On Long Island, one in nine women will be faced with the diagnosis of breast cancer in her lifetime. The number of women undergoing mastectomy is increasing. Fortunately, the field of plastic and reconstructive surgery has evolved dramatically over the past thirty years to keep up.
The trend for immediate breast reconstruction after mastectomy has grown from 10% in the 1980s to about 90% today here at Stony Brook. Most recently, our breast surgeons have adopted the technique of nipple-sparing mastectomy, preserving the nipple-areola complex as well as all of the breast skin.
This is a method that we employ when both the oncologic and reconstructive surgeon believe it is safe and feasible.
As we have begun performing more and more nipple-sparing mastectomies with immediate reconstruction, our empowered patients here at Stony Brook continue to encourage us to expand the indications for this surgery.
At this time, the ideal patients for this procedure from an oncologic perspective are those undergoing risk-reducing mastectomies or those with small, well-differentiated tumors located far from the nipple.
Patients with scarring from prior lumpectomy do not have a higher rate of compromised blood flow
in the nipple-areolar complex, and may be considered for nipple-sparing mastectomy.
From a reconstructive standpoint, we find that smaller cup sizes, with minimal ptosis (drooping) and breasts which have not yet undergone radiation or surgery are the best candidates. However, with each passing year, we expand the scope of the nipple-sparing mastectomy procedure, and are able to offer this procedure to more and more women.
For many years, we have known that nipple-sparing mastectomy can provide superior cosmesis with a high level of patient satisfaction. Because of concerns for nipple-areolar complex survival using this technique, selection criteria can be limited.
In my study reported in Annals of Plastic Surgery, we evaluated the impact of scarring from prior lumpectomy on nipple-areolar complex viability.
A total of 318 nipple-sparing mastectomies were performed over a six-year period. We compared 122 breasts with prior lumpectomy incisions/scars to 196 breasts without prior surgery. All nipple-sparing mastectomies in this study were followed by implant-based reconstruction.
Factors analyzed included reasons for surgery, technical details of the operation, co-existing medical conditions, and whether or not additional radiation or chemotherapy was needed.
In this study, approximately 20% of the nipples studied had some degree of compromised blood flow. However, there was no statistically significant difference in the rates between the two groups.
Of all of these patients in the study, only two actually required return to the operating room for debridement; that is, removal of damaged tissue to improve the healing potential of the remaining healthy tissue. The great majority healed with conservative management consisting of dressing changes.
At an average follow-up of one and a half years, patient satisfaction was very high. The take-home message is that patients with scarring from prior lumpectomy do not have a higher rate of nipple-areolar complex ischemia, and may be considered for this procedure.
"In carefully selected patients, [nipple-sparing mastectomy] may significantly improve the cosmetic result by allowing the breast to maintain its virtual appearance," says Dr. Huston. "Preservation of the nipple-areolar complex has important implications for the well-being of our female patients." ¶ Research has demonstrated improved psychosocial well-being, sexual function, and overall satisfaction with aesthetic outcome. — "Nipple-Sparing Mastectomy Is Improving the Care of Patients with Breast Cancer"
Read the abstract of Dr. Huston's study of nipple-sparing mastectomy in patients with scarring from prior lumpectomy. For consultations/appointments with her, please call 631-444-4666.
Posted by Stony Brook Surgery on August 6, 2014
FREE Vascular Screening on Saturday, September 27, 2014, at Stony Brook Heart Institute
Aortic disease is serious and potentially life-threatening, often occurring "silently" without any symptoms.
For this reason early detection and treatment are crucial. It's important for people to understand that when affected by disease, the blood vessel (artery) called the aorta can split (dissection) or bulge (aneurysm) and, in either case, the rupture may have fatal results.
Here, Apostolos K. Tassiopulos, MD, professor of surgery, chief of our Vascular Surgery Division and co-director of the Stony Brook Aortic Center, and Shang A. Loh, MD, assistant professor of surgery and also a leader of the Aortic Center, answer questions about aortic disease and about the care we provide for it.
Q: What should I know about the aorta and aortic problems?
A: The aorta is the main vessel carrying oxygenated blood from the left ventricle of the heart to other parts of the body. The aorta ascends from the top of the heart, arches up and over it, descends through the chest behind the lungs and in front of the spine to the abdomen, and then branches off at the pelvis.
Aortic diseases can occur for many reasons and often develop in tandem with coronary artery disease. The biggest risk factors for aortic diseases are being male, over age 55, a smoker and having high blood pressure or heart disease — but anyone can develop an aortic condition at any age.
When your doctor suspects an aortic problem, rest assured: your destination
for top-level diagnosis and treatment is as close as Stony Brook Medicine.
Q: What conditions do you treat?
A: We treat patients with the full spectrum of aortic problems, including those with co-existing conditions and other high-risk factors.
The most common aortic problem is an aneurysm, which is a blood-filled bulge in a blood vessel resulting from a weakening in the vessel wall. Small aortic aneurysms often can be managed medically and monitored for change; larger aortic aneurysms usually require treatment either with surgery or by using a stent graft to bridge the damaged area.
We repair aneurysms located anywhere on the aorta, with the most common being abdominal aortic aneurysms, also known as AAAs. We also treat all other clinical problems related to the aorta or to the arteries that branch from it to the gastrointestinal tract, the kidneys, and the extremities.
Q: Is it true that many advanced procedures are minimally invasive?
A: Yes. At Stony Brook, we can offer lifesaving options to otherwise inoperable patients and treat a wider spectrum of patients with shorter hospital stays and fewer postoperative complications.
In fact, the vast majority of the AAAs done at Stony Brook are minimally invasive and we now provide incisionless repair of AAAs for patients meeting the criteria.
A regional referral center serving Long Island and beyond, the Stony Brook
Aortic Center offers comprehensive, coordinated care by renowned specialists.
Q: What procedures put you at the forefront of care?
A: Customized AAA stent grafts. We are the only providers in Suffolk County offering custom-built endovascular stent grafts for patients who cannot be treated with a standard stent graft, either because of a complex anatomy or the location of the aneurysm.
This unique capability requires highly sophisticated imaging technology and the collaboration of surgeons and radiologists. Together, they develop a complex 3D model of the area of the patient's aorta requiring repair, and a stent graft is then custom built to match it.
Incisionless repair of abdominal and thoracic aneurysms. We can now repair abdominal and thoracic aortic aneurysms without a surgical incision. Both procedures — percutaneous EVAR (endovascular aneurysm repair) and TEVAR (thoracic endovascular aneurysm repair) — result in less discomfort for the patient and less potential for wound infection.
Endovascular and hybrid thoracic aortic aneurysm repairs. We repair aneurysms of the thoracic aorta with endovascular techniques using stent grafts similar to the AAA procedure, or in more complex cases, we offer a hybrid open endovascular procedure that helps reduce the magnitude of surgery and the patient's recovery time.
Minimally invasive treatment of acute aortic dissections. Aortic dissection repairs also may be treated with stent grafts — a significant advance over what once was a dangerous open surgery.
An aortic dissection occurs when the thinly layered walls of the aorta tear or separate, causing blood to travel between the layers. Acute dissections may require emergency surgery to avoid rupture and restore blood flow to the organs and legs.
Our group of specialists collaborates to treat all of these conditions in the most safe and effective way.
Free Vascular Screening. Saturday, September 27, 2014, from 8 am to 4 pm. At the Stony Brook University Heart Institute. Three simple, non-invasive, painless tests. For people 60 or older, with at two of the following risk factors: current or past smoker; diabetes; high blood pressure; high cholesterol; heart disease; family history of aortic aneurysm. Call for a brief qualifying interview: 631-638-2100.
Learn more about the Stony Brook Aortic Center and the leading-edge services provided by its physicians. Need vein care? Get additional information about our vascular screenings.
Posted by Stony Brook Surgery on July 30, 2014
Using the Latest Advance in Minimally Invasive Surgery to Meet a Therapeutic Challenge
Sialolithiasis, or salivary duct stones, is the most common cause of swelling of the salivary glands. Symptoms of stones include pain (often worse at the mere thought of food), intermittent swelling of the gland, and possibly severe infection.
The current standard in most institutions for treating salivary duct stones has been surgical removal of the gland, which entails an incision in the neck and an overnight stay in the hospital.
The conventional "open" operation carries with it the potential complications of scarring, wound infection, and facial nerve injury resulting in facial paralysis.
Salivary endoscopy is a relatively new minimally invasive gland-preserving procedure — available on Long Island only at Stony Brook Medicine — that allows for salivary surgery in a safe and effective way, and is done on an outpatient basis.
However, this procedure is limited to stones smaller than roughly a quarter inch. Stones as big as two inches long have been reported, though such "megaliths" are rare. The majority of stones are less than half an inch in size.
Robot-assisted stone removal with sialendoscopy is a minimally invasive,
gland-preserving, same-day surgery, with high patient satisfaction.
The success rate of salivary endoscopy in treating sialolithiasis is over 90%, as reported in the current literature, with less than 5% recurrence. Recovery time is much faster than with an open technique, and patients may return to a normal diet the same day.
Large salivary gland stones (bigger than a quarter inch) have always been a therapeutic challenge. Several factors can make removal of large stones technically challenging, including a small mouth opening, large teeth, and obesity, which limit access and exposure.
Limited exposure also greatly complicates the identification and preservation of the lingual nerve — the nerve that provides sensation to the tongue — as well as the placement of sutures to repair the salivary duct if necessary.
The development of robotic surgical technology has led to the latest advance in the minimally invasive removal of salivary stones.
Stony Brook Medicine acquired the da Vinci robot — the only available robotic surgical system worldwide — seven years ago. In fact, our medical center was the first on Long Island to acquire the most technically advanced model of this robot. We now have two of them.
The da Vinci robot provides magnified 3D high-definition vision, which greatly helps to meet the challenge of removing large stones. In view of the level of expertise required to perform robotic salivary gland stone removal, few medical centers nationwide provide it.
Robot-assisted stone removal with sialendoscopy represents
a tremendous advance over the traditional gland-removing surgery.
In fact, Stony Brook Medicine is one of only two centers nationwide now providing salivary stone removal with robotics. The other center is located in Louisiana.
Our salivary endoscopy program is led by head and neck surgeon Mark F. Marzouk, MD, who joined our faculty in 2010. He performed the first salivary endoscopy ever done on Long Island.
Dr. Marzouk and his colleague, Ghassan J. Samara, MD, have been successfully using the da Vinci robot to remove large salivary gland stones.
Their recent study conducted here, titled "Robot-Assisted Sialolithotomy with Sialoendoscopy: A Novel Approach to Management of Large Submandibular Gland Stones," documents the largest patient series to be described so far.
They presented the study last month at the Department's of Surgery's annual Research Day, and this fall they will present it at the annual meeting of the American Academy of Otolaryngology-Head and Neck Surgery, to be held in Orlando, FL.
Commenting on our use of salivary stone removal with robotics, Dr. Marzouk says: "The robot-assisted sialolithotomy [stone removal] procedure involves utilizing the latest robotic technology available, namely, the da Vinci robot.
"This technology ensures superb visualization of the important structures — in particular, the lingual nerve — and more precise surgical access to a difficult area to reach deep inside the mouth.
"The robot provides a safe, minimally invasive access to large stones. The robotic procedure is an excellent alternative to the traditional approach of removing the gland, which carries the risk of injuring the facial nerve, resulting in significant morbidity [facial paralysis].
"Most of the patients we have treated for stones have had a functioning salivary gland. They got to keep it with a very low risk of recurrence of stones. Our recent study found patient satisfaction to be more than 98%."
"Preliminary data in the management of large SMG [submandibular gland] stones with RASS [robot-assisted sialolithotomy with sialoendoscopy] show improved procedural success in comparison to CTSA [combined transoral and sialoendoscopic approach]. Furthermore, the morbidity of lingual nerve damage seen in CTSA has yet to be encountered with RASS, likely due to improved visualization."

— Razavi C, Pascheles C, Samara G, Marzouk M. Robot-assisted sialolithotomy with sialoendoscopy: a novel approach to management of large submandibular gland stones. Department of Surgery Research Day. Stony Brook, NY, June 2014.
Click here for more information about our otolaryngology-head and neck surgery services. For consultations with our head and neck surgery specialists who have robotic expertise, please call 631-444-4121.
Posted by Stony Brook Surgery on July 23, 2014
Answering Questions about the Final Moments of Doomed Passengers on Malaysia Flight 17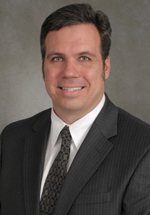 The downing of Malaysia Airlines Flight 17 last week left the world in a state of shock and disbelief. Why was it shot down? Who did it? Why did 298 innocent people — men, women, and children — have to lose their lives?
These questions following the event have been swirling around the globe like desperate wraiths.
Other questions concern the experience of the plane's passengers after it was hit by the lethal missile: Did they die right away, or endure the horror of the plane's crash? Were they conscious as they fell through the sky until they hit the ground?
Not morbid curiosity but a compassion for suffering souls can motivate such haunting questions about the final moments of the passengers of Flight 17. To know the end came swiftly, to know the horror was momentary — this would give a measure of comfort to the world.
For answers, Bloomberg News turned to Stony Brook Medicine and our trauma specialist, James A. Vosswinkel, MD, chief of our Trauma, Emergency Surgery, and Surgical Critical Care Division and medical director of the Stony Brook Trauma Center.
"No one was conscious or experienced that fall."
Bloomberg News disseminated a wire story featuring its interview with Dr. Vosswinkel, and news media around the world picked it up, publishing it both in print and online. The story opens this way:
"The blast force from the missile that slammed into a Malaysian plane over Ukraine, combined with the plane's dramatic deceleration, probably instantly rendered everyone on board unconscious or dead.
"That's the best guess of James Vosswinkel, a trauma surgeon who led a definitive study of TWA Flight 800 that exploded and crashed off New York's Long Island in 1996, killing all 230 on the flight."
Dr. Vosswinkel's study mentioned by Bloomberg was conducted with members of our trauma team, and published in 1999 in the Journal of Trauma. He was a resident at the time in our general surgery training program. (He was the first recipient, in 2000, of our annual David J. Kreis Jr. Award for Excellence in Trauma Surgery.)
The Bloomberg story, titled "Instant Death or Blackout: Likely Fate of Passengers on Jet Shot Out of Sky," continues:
"Vosswinkel's research found that trauma in a mid-air explosion occurs from three sources, the force of the blast, the massive deceleration when a plane going 500 miles an hour stops in mid-air, and the impact of the fall. Additionally, the loss of cabin pressure can cause hypoxia [oxygen deprivation] within seconds at 33,000 feet, leading to loss of consciousness.
"You have such horrific forces that it's essentially unsurvivable … No one was conscious or experienced that fall."
Tragedies like Flight 17 require factual information, together with different ways and stages of grieving, to process them both intellectually and emotionally. At best, we learn to live with the fact they occur in our world.
Dr. Vosswinkel joined our faculty in 2002, following his fellowship training in trauma and surgical critical care at Yale University. He was appointed chief of the newly formed Trauma, Emergency Surgery, and Surgical Critical Care Division in May 2013.
To conduct his study of the TWA Flight 800 explosion that occurred in July 1996 just off the south shore of eastern Long Island, Dr. Vosswinkel reviewed the Suffolk County Medical Examiner's autopsy reports of the victims. The study concludes:

"Passengers of Flight 800 sustained instantaneous fatal blunt force injury. Analysis of the data revealed no global correlation between seat position and pattern of injury. In contrast to injuries incurred during crashes at takeoff and landing, these midflight injuries were too extreme to warrant a reappraisal of current passenger protective safety measures or standards."

— Vosswinkel JA, McCormack JE, Brathwaite CE, Geller ER. "Critical Analysis of Injuries Sustained in the TWA Flight 800 Midair Disaster." Journal of Trauma (1999).
Read "final moments" Flight 17 story on Bloomberg News website, which includes additional information about the passengers' fate and also about Dr. Vosswinkel's research. Learn about Stony Brook Medicine's Trauma Center and its services.
Posted by Stony Brook Surgery on July 16, 2014
The Stony Brook Trauma Center Is Prepared for the Usual Spike in Summer Injuries
Traumatic injury remains a devastating problem in the United States and is the leading cause of death for people under the age of 45. While 200,000 Americans die of injury every year, nearly all of these deaths are preventable. The trauma experts in our Division of Trauma, Emergency Surgery, and Surgical Critical Care offer some advice on how to prevent injuries the typically occur in the summer.
"Summertime is the worst time of the year for injury, and our trauma numbers go up," says Jane E. McCormack, RN, our trauma nurse coordinator. "People are getting outdoors, doing high-energy activities, and they really need to take a moment to think about safety and take some precautionary measures. At Stony Brook, we see many injuries related to swimming, boating, and biking, but a huge problem is fireworks and burns," she says.
Burns
Nearly 10,000 Americans are injured by fireworks each year, according to the National Council of Fireworks Safety. Most of these injuries occur during the Fourth of July holiday and include serious burns, loss of fingers, and blindness.
"Each year, we treat adults and children injured by fireworks" says Steve Sandoval, MD, director of the Suffolk County Volunteer Firefighters Burn Center at Stony Brook University Hospital. Dr. Sandoval says the safest way to enjoy fireworks is to view public firework displays, which are handled by professionals, from a safe distance.
And fireworks aren't the only thing that can cause summertime burns, outdoor grills, both charcoal and propane, cause hundreds of injuries and thousands of fires every year.
Traumatic injuries — physical injuries of sudden onset and severity that require immediate
medical attention — can mostly be prevented when proper safety measures are followed.
"During the summer months, we also treat at least a few injuries from fire pits and campfires," says Dr. Sandoval. Children must be supervised around these fires, and it is advised that people keep a bucket of sand and/or a garden hose nearby in case the fire grows. Place the fire pit away from trees, branches, and foliage in order to prevent catching fire.
Be sure your barbecue grill is well maintained and cleaned regularly. When barbecuing, children should be far enough away to prevent a burn injury. All barbecue accessories, including charcoal, lighter fluid, and propane gas tanks should be kept well out of the reach of kids.
Dr. Sandoval reminds Long Islanders that flammable liquids, like lighter fluid or gasoline, should never be used to start a fire. "Unfortunately, the Burn Center treats flash burns to the face and torso when these agents have been used," Dr. Sandoval advises.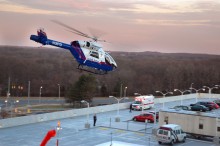 Water Safety
From a dip in the pool to a day on the beach, Long Island is the ideal place to cool off in the summer heat! But along with all the fun of swimming, body surfing, or just paddling around come some real dangers — including the risk for drowning. Statistics show that drowning is the leading cause of unintentional injury and death for children ages 1 to 4, and that drowning can occur in as little as two inches of water.
"Drowning deaths can occur very quickly, even when children are left unattended for just a few minutes, and children drown without making a sound," says Erin A. Zazzera, RN, our pediatric trauma nurse coordinator.
"When children are swimming, always designate one adult to keep a watchful eye on them without any distraction. This means no talking on the phone, or leaving the area without assigning another adult to take your place. Safeguard the pool area using several layers of protection such as door alarms, self-locking gates and pool alarms. If a child is missing, check the pool first."
And for adults, James A. Vosswinkel, MD, chief of trauma, emergency surgery, and surgical critical care, and medical director of the Trauma Center, says, "If you're going to hit the water, don't mix in alcohol."
"Alcohol impairs judgment and increases risk-taking, a dangerous combination for swimmers," emphasizes Dr. Vosswinkel. "Even experienced swimmers may venture out farther than they should and not be able to make it back to shore, or they may not notice how chilled they're getting and develop hypothermia. Even around a pool, too much alcohol can have deadly consequences. Inebriated divers may collide with the diving board, or dive where the water is too shallow."
Boat Safety
According to the U.S. Coast Guard and the National Association of State Boating Law Administrators, alcohol can impair a boater's judgment, balance, vision, and reaction time. It can also increase fatigue and susceptibility to the effects of cold-water immersion. For passengers, intoxication can lead to slips on deck, falls overboard, or accidents at the dock.
Also when boating, wear a life jacket. More than 73% of the people in boating accidents drowned and more than 90% of the people who drowned were not wearing a life jacket.
"By and large, summer accidents are avoidable, or at least the risk of serious injury can be lessened, if proper safety measures are followed," says Ms. McCormack. "Summer is a great time to hit the great outdoors, we just need to play it safe."
For information about injury prevention programs in Suffolk County, please email Jane E. McCormack, RN. Read her blog about what people need to know about trauma centers.
Posted by Stony Brook Surgery on July 11, 2014
Ours Is the Only Accredited Vein Center on Long Island and a National Leader in Vein Care
We are very pleased to announce that the Stony Brook Vein Center has just been granted full accreditation by the Intersocietal Accreditation Commission (IAC).
IAC accreditation is a trusted "seal of approval" in healthcare today, and demonstrates our commitment to providing quality vein care to our patients.
"Our Vein Center is among only 12 in the United States and the two in New York State to obtain IAC accreditation," says Antonios P. Gasparis, MD, professor of surgery and director of the Vein Center.
Dr. Gasparis adds that at present the IAC has received more than 70 applications for vein center accreditation.
Our Vein Center specializes in providing the most sophisticated diagnosis and treatment — both surgical and non-surgical — for superficial venous disorders, including varicose and spider veins of the leg, among other vein-related conditions.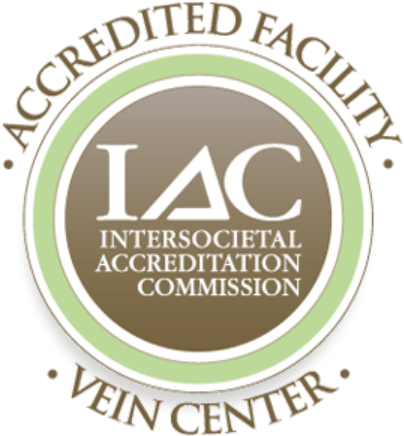 The purpose of IAC accreditation is to ensure high-quality patient care and to promote healthcare by providing a mechanism to encourage and recognize the provision of quality imaging diagnostic evaluations by the accreditation process.
Through the accreditation process, facilities assess every aspect of daily operation and its impact on the quality of healthcare provided to patients. While completing the accreditation application, facilities often identify and correct potential problems, revise protocols, and validate quality improvement programs.
Because accreditation is renewed every three years, a long-term commitment to quality and self-assessment is developed and maintained. Facilities may use IAC accreditation as the foundation to create and achieve realistic quality care goals.
The IAC provides accreditation programs for vascular testing, echocardiography, nuclear/PET, magnetic resonance imaging (MRI), diagnostic computed tomography (CT), dental CT, carotid stenting, and vein treatment and management.
The IAC incorporated all of its divisions into one IAC organization in 2008, but its history began more than 20 years ago with the inception of the first of the IAC accreditation divisions, IAC Vascular Testing (formerly, the Intersocietal Commission for the Accreditation of Vascular Laboratories).
Modeled after the success of IAC Vascular Testing, IAC Vein Center was created last year to accredit vein centers, becoming the seventh member division of the IAC.
Our Vein Center currently has four offices in Suffolk County, the main office in East Setauket and branch offices in Smithtown, Sayville, and Huntington.
Are you suffering from painful swollen, ropey veins on your legs? Our free-of-charge varicose vein screenings provide an examination of the lower legs for venous insufficiency.
IAC information about vein center accreditation aimed at informing patients about vein care and the importance of accredited facilities. For consultations/appointments with our vein specialists, please call 631-444-VEIN (8346).
Posted by Stony Brook Surgery on June 18, 2014
Using the Latest Technology to Provide More Effective Surgery & Lead the Way in Patient Care
Despite the demonstrated advantages of laparoscopic surgery for treating colorectal conditions, some limitations continue to exist and call for improvement.
Robot-assisted colorectal surgery is addressing most of the shortcomings of the standard laparoscopic approach, and the robotic technique has proved its safety profile in both colon and rectal surgery.
Indeed, robotic technology has during the past decade revolutionized minimally invasive surgery in several surgical specialties, including cardiothoracic surgery, otolaryngology-head and neck surgery, and general (gastrointestinal) surgery, among others, and it is also advancing minimally invasive surgery in the colorectal field.
Our Colon and Rectal Surgery Division has been providing robotic colorectal surgery with great success, and is a leader in the use of robotic technology.
Roberto Bergamaschi, MD, PhD, professor of surgery and chief of colon and rectal surgery, who is an internationally renowned specialist in laparoscopic surgery, is leading our colorectal robotic surgery program. He has been specially trained and certified to operate with the robot.
The surgeon — not the "robot" — performs the surgery, and
is in full control of the robotic system and the procedure.
The surgeon is in full control of the robotic system, which translates his or her hand movements into smaller, more precise movements of tiny instruments inside the patient's body.
The development of robotic surgical technology took off in the mid-1980s with remote surgery (also known as telesurgery) being the major driving force. Since that time, several robotic devices have been developed. The da Vinci system — the first system approved by the Food and Drug Administration in 2000 — is now the only available robotic surgical system worldwide.
Stony Brook Medicine acquired the da Vinci system seven years ago. In fact, our medical center was the first on Long Island to acquire the most technically advanced model of the robot.
The first report about robotic colorectal surgery was published in the medical literature in 2002. Since then, more and more surgeons have become interested in robotic surgery, and the number of articles about robotic colorectal surgery has been markedly increasing.
The study of robotic colorectal resection as an alternative treatment option for colorectal cancer is of particular interest.
We provide robotic colorectal surgery for colon cancer,
rectal cancer, diverticulitis, and inflammatory bowel disease.
Instead of a large abdominal incision used in open surgery, surgeons using the robotic system make a few small incisions, similar to what's done in traditional laparoscopy. The robotic system features a magnified 3D high-definition vision system and special wristed instruments that bend and rotate far greater than the human wrist.
As a result, the robotic system enables the colorectal surgeon to operate with enhanced vision, precision, dexterity, and control.
Operative experience with the robot is important for the successful performance of robotic colorectal surgery.
Another member of our Colon and Rectal Surgery Division who is skilled at robotic colorectal surgery is Paula I. Denoya, MD, assistant professor of surgery.
We provide robotic colorectal surgery for colon cancer, rectal cancer, diverticulitis, and inflammatory bowel disease (ulcerative colitis and Crohn's disease).
Robotic surgery for rectal cancer provides better margins
than laparoscopic or traditional surgery can achieve.
Commenting on the use of robotic colorectal surgery at Stony Brook, Dr. Bergamaschi says: "The robot represents a major advance in colon and rectal surgery that offers patients more benefits of the minimally invasive approach.
"We are the first to have published evidence that robotic surgery for rectal cancer provides a radial resection margin larger than the margin laparoscopic or traditional surgery can offer. This is very important because radial resection margin is the metric that predicts survival."
Colon Cancer Surgery
Robotic colectomy (removal of all or part of the colon) offers the following potential benefits:
Precise removal of cancerous tissue

Low blood loss

Quick return of bowel function

Quick return to a normal diet

Low rate of complications

Low conversion rate to open surgery

Short hospital stay

Better cosmetic result compared to open surgery
Rectal Cancer Surgery
Robotic low anterior resection (rectal cancer surgery) offers precise removal of cancerous tissue as well as the following potential benefits when compared to conventional open surgery:
Less blood loss

Less pain

Shorter hospital stay

Quicker return of bowel function

Quicker return to a normal diet

Faster recovery

Better cosmetic result
When compared to traditional laparoscopy, robotic low anterior resection offers the following potential benefits:
Lower conversion rate to open surgery

Fewer major complications

Shorter hospital stay

Quicker return to a normal diet

Quicker return of urinary function

Quicker return of sexual function
Laparoscopic surgery is now considered by many experts as the approach of choice for the surgical treatment of both benign and malignant colorectal diseases.
Advancing the laparoscopic approach, the robot is gaining acceptance supported by clinical studies, and its use is providing patients more benefits of minimally invasive surgery.
"There are concerns about the impact of robotic proctectomy with total mesorectal excision (TME) compared with laparoscopic proctectomy on the depth of the circumferential resection margin (CRM). The aim of this study was to compare the first 20 consecutive robotic proctectomies performed in our unit with matched series of open and laparoscopic proctocolectomy by the same surgeon [Dr. Roberto Bergamaschi].… The study reports no statistically significant difference from open or laparoscopic techniques in the quality of TME during the learning curve of robotic proctectomy for rectal cancer and demonstrates an improved CRM."

— Barnajian M, Pettet D III, Kazi E, Foppa C, Bergamaschi R. "Quality of Total Mesorectal Excision and Depth of Circumferential Resection Margin in Rectal Cancer." Colorectal Disease (2014).
For consultations/appointments with our colorectal robotic specialists, please call 631-444-4545 (Surgical Care Center) or 631-638-1000 (Cancer Center).
Posted by Stony Brook Surgery on June 11, 2014
Our Residency Programs Train Physician-Scientists to Both Practice and Advance Surgery
The Department of Surgery's Fifth Annual Research Day took place on June 5 at the Charles B. Wang Center on west campus of Stony Brook University. This year's program was another success, as the event continues to grow, with more presentations.
The morning forum showcased ongoing and completed research projects by way of oral platform presentations, as well as a poster competition by our residents, medical students, and faculty.
"Stony Brook Medicine is geared for making research happen," said Mark A. Talamini, MD, professor and chairman of surgery, in his opening remarks at the program. "Our Research Day celebrates our discoveries. Not only that, it demonstrates a truly impressive breadth of interests and research capabilities for our department."
The program included nearly 50 posters presenting study abstracts, plus five oral presentations moderated by faculty discussants, and it attracted more than a hundred attendees from Stony Brook Medicine and the University community.
The keynote speaker was F. Charles Brunicardi, MD, vice chair of the Department of Surgery at the University of California, Los Angeles. His talk, "Patient-Based Leadership Training and Personalized Surgery," addressed the need for leadership training for surgical residents, and why surgeons who must function as leaders will benefit.
Discussing his own research, Dr. Brunicardi talked about personalized genomic medicine and surgery, which represents a new approach to healthcare that customizes patients' medical treatment according to their own genetic information.
A. Laurie W. Shroyer, PhD, MSHA, professor of surgery and vice chair for research, who oversees Research Day, said that "it takes a village — an entire department — to foster research, and Research Day shows our commitment to advancing scientific knowledge in order to improve patient care and population health."
All categorical residents in our general surgery residency program are now required to conduct at least one research project each year, and to present their studies at the Research Day program. All of our residency programs are committed to training physician-scientists who can both practice and advance surgery in their careers after they graduate from Stony Brook.
Established in 2010, Research Day is an opportunity for our residents as well as our faculty and medical students to present their surgical research. The focus of the program, which takes place from 8:00 am to noon, is moving the science of surgery forward. The program offers continuing medical education (CME) credit; this activity is designated for a maximum of 3.5 AMA PRA Category 1 Credits™.
2014 Research Day Posters
Here are the titles and authors of the posters exhibited at this year's Research Day program, which demonstrate the range of research activity within the Department, and the remarkable productivity of our residents:
Amyand's hernia after nonoperative treatment of perforated appendicitis | Kim P, Adamo A, DeMuro J.
Assessment of voice quality and extra-esophageal reflux pre- & post-bariatric surgery | O'Brien S, Telem DA, Pryor AD, Altieri MS, Regenbogen E.
Bilateral juvenile gigantomastia in a 13-year-old girl: a brief report | Peredo AL, Virvilis D, Lee TK, Khan SU.
Can intraoperative indocyanine green angiography predict fat necrosis in free flap breast reconstruction? | Levites H, Trasolini NA, Fourman MS, Gersch RP, Phillips BT, Khan SU, Gelfand MA, DT Bui. Winner of poster competition.
Characterization of acute venous congestion in a rat model using ICG angiography | Nasser AE, Fourman MS, Gersch RP, Hsi H, Phillips BT, Dagum AB, Khan SU, Gelfand MA, Bui DT.
Chondrosarcoma of the chest wall | Chiu J, DeMuro J.
Coil embolization of an aortic pseudo-aneurysm post open repair of type A aortic dissection | Jain V, Gruberg L, Bilfinger TV, Tassiopoulos AK, Loh SA.
Creation of gastric conduit free-graft with intraoperative perfusion imaging during pancreaticoduodenectomy in a patient post esophagectomy | Virvilis D, Pagkratis S, Phillips BT, Bao PQ, Khan SU, Ganz JC, Watkins KT.
CT scan is helpful for internal hernia detection following weight loss surgery | Altieri MS, Telem DA, Hall K, Zawin M, Dubrovski G, Brathwaite CE, Pryor AD.
Dearterialization vs hemorrhoidectomy: a 3-year follow-up of a randomized controlled trial | Tam J, Denoya PI, Bergamaschi R.

Early unplanned hospital readmission following acute traumatic injury | Copertino LM, Jawa RS, McCormack JE, Rutigliano D, Huang EC, Shapiro MJ, Vosswinkel JA.
Effect of aprepitant (Emend) in postoperative nausea and vomiting in morbidly obese patients undergoing laparoscopic sleeve gastrectomy: cost and effectiveness | Rubano JA, Orioles C, Gohil KN, Gracia GJ, Telem DA, Pryor AD.
Emerging technologies and procedures: results of an online survey and real time poll | Verma R, Eid G, Ali M, Saber A, Pryor AD.
Examining coronary artery bypass grafting outcomes of multi-institutional cardiac surgeons: should the regionalization of CABG services be revisited? | Bilfinger TV, Shroyer AL, Taylor JR Jr, Gioia W, Bishawi M.
First in man experience with the ReVive PV peripheral thrombectomy device for the revascularization of below-the-knee embolic occlusions | Margolis J, Landau DS, Moomey C, Fiorella D.
Frequency and time of reintervention following Heller myotomy | Chantachote C, Telem DA.
Impact of rectal mobilization, fixation to sacrum and access on recurrence rates following rectopexy for full-thickness rectal prolapse: a pooled analysis of 532 patients | Bishawi M, Foppa C, Bergamaschi R, for the Rectal Prolapse Recurrence Study Group.
Institutional experience with the ReVive PV peripheral thrombectomy device for the revascularization of below-the knee embolic occlusions | Monastiriotis S, Loh SA, Tassiopoulos AK.
Intravascular leiomyomatosis: a systematic review of the literature | Terrana LM, Labropoulos N, Gasparis AP, Tassiopoulos AK, Loh SA.

Long-term mortality rates normalize to the general population following bariatric surgery in New York State | Altieri MS, Pryor AD, Yang J, Zhang Q, Shroyer AL, Telem DA.
Management of intraluminal thrombus in the non-diseased aorta | Jain V, Koullias G, Tassiopoulos AK, Zawin M.
Omega-3 fatty acid supplementation as an adjunct to bariatric surgery in the obese patient | Lacayo-Baez MJ, Altieri MS, Gohil KN, Telem DA, Pryor AD.
Optimal pain control after open pancreaticoduodenectomy | Pagkratis S, Moller D, Watkins KT, Mazirka P, Bao PQ.
Pancreatic duct-to-β-cell transdifferentiation represents the most likely source of new beta cells during post-natal growth and regeneration | El-Gohary Y, Tulachan S, Guo P, Xiao X, Wiersch J, Gaffar I, Prasadan K, Shiota C, Gittes G.
Pathologic predictors of complete response after neoadjuvant chemotherapy for breast cancer | Ahn S, Piotrowski J, O'Hea BJ.
Perioperative VTE rates in normal weight versus morbidly obese surgical patients | Wang L, Pryor AD, Romeiser JL, Altieri MS, Talamini MA, Telem DA. Semi-finalist in poster competition.
Postoperative infections in tissue expander based breast reconstruction | Klein G, Nasser AE, Landford W, Bui DT, Dagum AB, Ganz JC, Gelfand MA, Huston TL, Khan SU.
Quantitative analysis of nipple areola complex tattoo fade patterns: a prospective study | Levites HA, Lyubchik A, Trasolini NA, Fromm IM, Fourman MS, Phillips BT, Khan SU, Dagum AB, Bui DT.
Repair, replacement or Ross procedure: developing and algorithm for valve selection for adults with aortic stenosis and/or regurgitation | Koudoumas D, Iliopoulos D, Yacoub M, Khalpey Z.
Review of tertiary center outcome: laparoscopic vs open pancreatectomy | Em M, Bao PQ.
Robot-assisted sialolithotomy with sialoendoscopy: a novel approach to management of large submandibular gland stones | Razavi C, Pascheles C, Samara GJ, Marzouk MF. Semi-finalist in poster competition.
Role of ALT flaps in foot reconstruction | Gulamhusein T, Gelfand MA, Bui DT.

Roux-en-Y gastric bypass (RYGB) in a severely type 2 diabetic rodent model | Lau R, Brathwaite CE, Rideout D, Hall K, Radin M, Ragolia L.
Secondary appendicitis in the setting of colonic inflammation | Hartendorp P, DeMuro J.
Single shot thoracic epidural: an aid to earlier discharge for pediatric laparoscopic cholecystectomy | Hsieh L, Tan JM, Gruffi C, Grewal S, Scriven RJ, Seidman PA, Lee TK.
siRNA delivery by mesenchymal stem cells as a therapy for colorectal cancer | Gersch RP, Gordon C, You K, Want HZ, Brink P, Bergamaschi R.
Sizes of abdominal aortic aneurysms being repaired: a review of the surgical literature | Kelly B, Svestka M, Labropoulos N, Tassiopoulos AK.
Sternal wound reconstruction with pectoral, omental, and falciform flaps for poststernotomy mediastinitis: a case report | Kaymakcalan O, Levites H, Phillips BT, Dagum AB.
The effect of sleeve gastrectomy on extraesophageal reflux disease | Frenkel C, Telem DA, Pryor AD, Talamini MA, Altieri MS, Shroyer KR, Korman M, Regenbogen E.
The extent of extracapsular extension may influence the need for axillary lymph node dissection in patients with T1-T2 breast cancer | Gooch J, King TA, Eaton A, Dengel L, Stempel M, Corben AD, Morrow M.
The role of duplex ultrasound in the pelvic congestion syndrome workup | Spentzouris G, Malgor RD, Adrahtas D, Gasparis AP, Tassiopoulos AK, Labropoulos N. Semi-finalist in poster competition.
The use of CT scan in diagnosing appendicitis in the pediatric population | El-Gohary Y, Shapiro MJ.
Total situs inversus with hepatocellular carcinoma (HCC): a case report and review of literature | Zhao K.
Viral preconditioning of rat ischemic skin flaps is similar to physiologic delay | Gersch RP, Fourman MS, Phillips BT, Nasser AE, Kaminsky SM, Crystal RG, McClaine SA, Khan SU, Dagum AB, Bui DT.
What makes bariatric surgery a success? The use of fMRI to determine the role of reward pathways in post-bariatric surgery patients | Sullivan B, Telem DA, Pryor AD.
Next year's Research Day will take place on Thursday, June 4, from 8:00 am to noon, at the Wang Center. For more information, please call 631-444-7875.
Posted by Stony Brook Surgery on June 3, 2014
All through an Extraordinary Act of Giving by Stony Brook Medicine and Its Doctors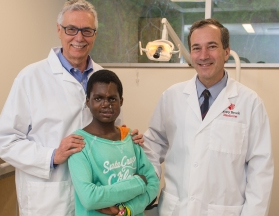 After one year in the United States and ten reconstructive surgeries at Stony Brook Children's Hospital, Saline Atieno, a 12-year-old Kenyan girl, will soon be going home with a transformed face, a new ability to smile, and a future with promise.
At age 3, Saline was diagnosed with noma, a devastating bacterial necrosis that develops in the mouth and ravages the faces of victims. According to the World Health Organization, some 140,000 new cases of noma are diagnosed annually in developing countries.
Noma affects primarily young children. The disease is called the "face of poverty" because it results from poor water sources, hygiene, and/or malnutrition. Ninety percent of the children who contract noma die from it. Somehow Saline managed to survive but was left with a severely deformed face. So disfigured, Saline found eating food became more difficult, and the ability to smile impossible.
Alexander B. Dagum, MD, professor of surgery and chief of our Plastic and Reconstructive Surgery Division, led the team in the ten surgeries at Stony Brook Children's. The series of surgeries involved major reconstructions of Saline's lips, mouth and nose. A hole in her face was sealed, and Dr. Dagum created a palate that separated her oral and nasal cavities so Saline could eat and speak normally again. With grafts from Saline's ribs, Dr. Dagum recreated her missing nose. He used tissue from her lower lip to help create a new upper lip.
It was not possible to successfully treat Saline in Kenya, and thankfully
she was able to come to the United States and to Stony Brook.
"All severe facial deformities are difficult to treat and are devastating to the children affected and their families," says Dr. Dagum, who has traveled worldwide on many medical missions to treat children affected by noma and other facial deformities. "It was not possible to successfully treat Saline in Kenya, and thankfully she was able to come to the United States and to Stony Brook. Here we saw her transform not only physically, but emotionally and socially, from a shy girl who'd cover her face to a girl who plays and enjoys life."
In June 2013, Leon S. Klempner, DDS, assistant clinical professor of dentistry, who assisted Dr. Dagum during all of the surgeries, led the process to bringing Saline to Stony Brook.
When Dr. Klempner visited Nairobi, Kenya, in 2010, it became a tipping point in his efforts to help children with cleft palates and other dental deformities. Upon learning about a young girl named Saline who suffered from the effects of noma, he decided to start his own non-profit organization to help kids like her. The following year, the Smile Rescue Fund for Kids became a reality. The fund enabled Saline to come to the U.S and Stony Brook.
On his fateful 2010 trip to Kenya, Dr. Klempner was accompanied by his wife, Laurie Klempner, RN, who works in the antepartum unit at Stony Brook University Hospital, and Dr. Dagum. Now Dr. Dagum serves on the board of directors of the Smile Rescue Fund for Kids.
According to Dr. Klempner, in Saline's case, the progression of the bacteria was "somehow self-limiting" but the bacteria left scar tissue. Kenyan surgeons performed a microvascular free-flap reconstruction, but it failed. Her condition was too severe to be assisted by any of the world's known charities, including the Smile Train organization, which referred her to Dr. Klempner. So he decided to start his own non-profit organization with the mission to "help one kid at a time."
Here we saw her transform not only physically, but emotionally and socially,
from a shy girl who'd cover her face to a girl who plays and enjoys life.
From June 2013 to June 2014, Saline's life would dramatically change. Under the direction of Dr. Dagum, the Departments of Surgery, Anesthesia and Pediatrics performed the work free of charge as a designated School of Medicine teaching case. Three local families stepped forward to house Saline, including of Douglas Muller, PA, of Dr. Dagum's division. Saline's mother remained in Kenya with her older sister; two other siblings and her father are deceased.
The complicated procedures, and time needed for healing in between each reconstructive surgery, extended the need for Saline to remain in the United States. What was projected to take several or perhaps six months took one year.
Saline had no problem with being on Long Island for one year, as she looked beyond the toil of enduring all those procedures and embraced her host families. Not knowing a word of English when she came, Saline now understands English quite a bit and speaks some too. While living the past few months with Jennifer Crean's family in Hauppauge, NY, she went skiing, ice skating, and fishing. Just before leaving for Kenya, Saline went on a roller coaster for the first time.
Ms. Crean said Saline is like any pre-teen who loves to do things, has a lot of energy, and plays video games too. Proud of her face, Saline is now enjoying smiling and looking forward to a new adventure in Kenya — attending a boarding school arranged by donors and volunteers via the Smile Rescue Fund for Kids.
Noma (from Greek nomē meaning to eat up) is a disease of extreme poverty and malnourishment, reported throughout history in Asia, Europe, South America, and Africa. It was found in German and Japanese concentration camps during World War II.

Infection occurs mostly in children, though it has been described in neonates, adults, and the chronically ill. The true prevalence and incidence of noma aren't fully known, as it is believed only 15% of patients with acute cases of it get medical care.

Noma is a disease of shame, and the condition often results in forced isolation from the community and family; many children are sent to live in isolation rather than being taken to medical care. (See African patients with noma — warning: graphic images.)

Untreated, acute noma in children is usually lethal. Antibiotic treatment and nutritional support decreases mortality to less than 10%. Nevertheless, plastic orofacial reconstruction is often necessary for both functionality and cosmesis.


Watch this news clip (1:00 min) about the story from FiOS1 Long Island News:
Posted by Stony Brook Surgery on May 30, 2014
Earning Yearlong Bragging Rights for Best Surgical Residency Program in State
We are very pleased to announce that our resident Jeopardy team — William Gioia, DO (PGY-2), and Brett Phillips, MD (PGY-5) — won first place in the Second Annual Resident Jeopardy Competition sponsored by the New York Chapter of the American College of Surgeons.
This is the first year we entered the statewide competition. Harlem Hospital's team were the reigning champs, and we beat them in the first round. We played Lenox Hill in the final round and won on the final jeopardy question.
The final question was: What is the anatomical landmark for an unsuccessful complete vagotomy? And the winning response: What is the "criminal nerve" of Grassi?
The competition took place on May 18 at Albany Medical Center in Albany, NY. Each Jeopardy team consisted of two residents; one PGY-1 or -2 and one PGY-3, -4, or -5. First-place winners won $1000 to split, and second-place won $500 to split.
Surgical Jeopardy is modeled in format after the popular TV show and in content by a game created by the American College of Surgeons to test and increase surgeons' knowledge.
As of 2014, the college has held Surgical Jeopardy at its Annual Clinical Congress for over a decade. The game tests general and specialty surgery knowledge of residents around the country, and has been a great success.
Our residents and faculty faced off in our first annual Jeopardy game here at Stony Brook in 2008, with questions on "All the World's a Stage" (tumor staging), "Tons of Fun" (bariatric surgery), and "Odds and Ends" (colorectal surgery), among other categories.
"The quiz type and competitive gaming sessions can be used as a primary instructional technique leading to significant improvements in delayed posttests of medical knowledge and high resident satisfaction of educational value. Knowledge gains seem to be sustained based on the intervals between the interventions and recorded gains."

— "Gaming Used as an Informal Instructional Technique," Journal of Surgical Education (2012).
Established in 1975, a total of 214 physicians to date have completed their residency training in general surgery at Stony Brook. Click here for information about our residency program.
Posted by Stony Brook Surgery on May 14, 2014
Full Approval as a Comprehensive Bariatric Facility Granted to Stony Brook Medicine
Stony Brook Medicine has just been granted full accreditation as a comprehensive bariatric facility by the new Metabolic and Bariatric Surgery Accreditation and Quality Improvement Program (MBSAQIP) of the American College of Surgeons and American Society of Metabolic and Bariatric Surgery.
MBSAQIP accreditation demonstrates our Bariatric and Metabolic Weight Loss Center's commitment to delivering the highest-quality care for bariatric surgery patients.
To earn MBSAQIP accreditation, Stony Brook University Hospital met the essential criteria that ensure its ability to support a bariatric surgical care program and measure up to the institutional performance requirements outlined by the MBSAQIP accreditation standards.
MBSAQIP accreditation is an important way to verify that a hospital has
everything needed for optimal care of bariatric surgery patients.
Accredited bariatric surgery centers provide both the hospital resources necessary for optimal care of morbidly obese patients and the support and resources necessary to address the entire spectrum of care and needs of bariatric patients, both pre- and post-operatively.
"We are very pleased to receive accreditation from the American College of Surgeons," says Aurora D. Pryor, MD, professor of surgery, and director of the Stony Brook Bariatric and Metabolic Weight Loss Center. "They were very impressed with our entire staff and the Stony Brook facilities. Our group should be commended for their team effort and attention to detail as acknowledged by the surveyor."
Dr. Pryor emphasizes, "Accreditation is an important way for patients to verify that a practice has access to all the key resources necessary for optimal care, and we are proud to be acknowledged here for our excellence at Stony Brook Medicine."
MBSAQIP is administered by the American College of Surgeons. In 2012, the college and the American Society of Metabolic and Bariatric Surgery announced plans to combine their respective national bariatric surgery accreditation programs into a single unified program to achieve one national accreditation standard for bariatric surgery centers. This joint effort resulted in MBSAQIP, which is designed to achieve a single national accreditation standard for all bariatric surgery programs.
MBSAQIP accreditation is awarded in categories, each with its own criteria that must be met. Facilities undergo a site visit by an experienced bariatric surgeon, who reviews the facilities' structure, process, and data quality. Because optimal surgical care requires documentation using reliable outcomes measures, accredited bariatric surgery centers are required to report their outcomes data to the MBSAQIP Data Registry Platform.
Stony Brook Medicine received the highest level of accreditation possible
and is authorized to treat the most complex bariatric patients here.
In the United States, more than 15 million people suffer from severe obesity, and the numbers continue to increase. Obesity increases the risks of morbidity and mortality because of the diseases and conditions that are commonly associated with it, such as type 2 diabetes, hypertension, and cardiovascular disease, among other health risks. At present, weight loss surgery provides the only effective, lasting relief from severe obesity.
Therefore, the American College of Surgeons believes it is of utmost importance to extend its quality initiatives to accrediting bariatric surgery centers so that it can assist the public in identifying those facilities that provide optimal surgical care for patients who undergo this surgical procedure.
The American College of Surgeons is a scientific and educational association of surgeons that was founded in 1913 to raise the standards of surgical education and practice, and to improve the quality of care for the surgical patient. Its achievements have placed it at the forefront of American surgery, and have made the college an important advocate for all surgical patients. With more than 79,000 members, the college is the largest organization of surgeons in the world.
The American Society of Metabolic and Bariatric Surgery is the largest organization for metabolic and bariatric surgeons in the world. It is a not-for-profit organization that works to advance the art and science of metabolic and bariatric surgery, and is committed to educating medical professionals and the lay public about metabolic and bariatric surgery as an option for the treatment of morbid obesity, as well as the associated risks and benefits.
The society encourages its members to investigate and discover new advances in metabolic and bariatric surgery while maintaining a steady exchange of experiences and ideas that may lead to improved surgical outcomes for morbidly obese patients. It should be noted that Dr. Pryor is a leader in the society, and will serve as program chair of its 2015 national meeting.
Our bariatric team in photo: Seated from left, Catherine Tuppo, PT, bariatric coordinator; Aurora Pryor, MD, director, bariatric surgery; and Dana Telem, MD, associate director, bariatric surgery. Standing from left, Kaitlyn Roggemann, database manager; Christine Erickson, bariatric administrator; Kartik Gohil, MBBS, bariatric fellow; Kathryn Cottell, RD, dietitian; Darragh Herlihy, NP, bariatric nurse practitioner; Maria Altieri, MD, research fellow; Genna Hymowitz, PhD, psychologist; Renee Browning Goss, pre-certification specialist; Jennifer Rosenstein, RN, clinical nurse specialist; and Donna Hoffman, RN, nurse manager.
For more information about the Stony Brook Bariatric and Metabolic Weight Loss Center, please call Christine Erickson, bariatric administrator, at 631-444-BARI (2274).
Posted by Stony Brook Surgery on May 7, 2014
New Drug Therapy Improves Symptoms and Appearance of Visible Varicosities
Varicose veins affect millions in the United States — over 20% of the adult population. They are superficial vessels that are abnormally lengthened, twisted, or dilated, and are seen most often on the legs and thighs. Women are twice as likely as men to develop varicosities.
Varicose veins bulge and rise above the skin's surface. They may often be uncomfortable and result in swelling of the legs. If left untreated, varicose veins may lead to more serious medical problems, such as phlebitis, inflammation, or leg ulcers.
Now, our vascular specialists are providing a non-surgical treatment that involves the injection of a foam drug; specifically, polidocanol endovenous microfoam (PEM; Varithena).
PEM injection requires no anesthesia or sedation, and is the most minimally invasive treatment option for varicose veins. The treatment only requires an ultrasound machine and standard medical supplies, in addition to the foam solution.
This advance in the treatment of varicose veins is the result of a successful research effort that involved multicenter clinical trials in which the principal investigator at Stony Brook Medicine was Antonios P. Gasparis, MD, professor of surgery (Vascular Surgery Division) and director of the Stony Brook Vein Center.
Varicose leg veins can be more than just a cosmetic problem, and when symptoms are present,
they're deemed a medical condition for which treatment is covered by most insurance.
Results of the U.S. phase 3 trial of PEM in 2012 showed a high degree of statistical significance.
PEM is the first and only foam drug approved by the Food and Drug Administration (FDA) for the treatment of incompetent veins and visible varicosities of the great saphenous vein (GSV) system.
"Varithena sets a new standard for the treatment of both the symptoms and the appearance of varicose veins," says Dr. Gasparis. "It provides comprehensive therapy for the widest range of varicose veins — incompetent GSV, accessory saphenous veins, and visible varicosities of the GSV system both above and below the knee."
"Patients undergoing treatment with Varithena can return to normal activities and work following administration of the drug."
Patients are encouraged to walk/mobilize the same day with minimal restrictions. The only restrictions post-treatment are to wear compression stockings for two weeks and to avoid heavy exercise for one week and extended periods of inactivity for one month.
PEM is a sclerosant, that is, a chemical (drug) that causes veins to close. This sclerosant has been made into foam of very small bubbles to create microfoam.
Patients with varicose leg veins treated with PEM (Varithena) in the doctor's office can return
to normal activities and work immediately following administration of the foam.
PEM is intended to act as follows: (1) the foam displaces blood from the vein to be treated and (2) the polidocanol then scleroses the endothelium (inner lining of vein).
Varicose veins often require treatment for symptoms including leg pain, aching, heaviness, restless legs, cramps, throbbing, fatigue, itchiness, tingling, and edema.
These symptoms are frequently the cause of absenteeism from work, disability, and decreased quality of life.
Varicose veins are a clinical presentation of superficial venous insufficiency — a condition in which veins are inefficient in returning blood to the heart because of venous hypertension. One-way valves that normally direct blood towards the heart are damaged or missing, and instead, some blood refluxes (moves in the opposite direction) and often pools in the vein.
Current treatments for varicose veins include thermal ablation and surgery, both of which are excellent options with proven long-term results.
PEM provides an effective alternative that should appeal to patients who are candidates. It was approved by the FDA in November 2013.
"Polidocanol endovenous microfoam [PEM] provided clinically meaningful benefit in treating symptoms and appearance in patients with varicose veins. Polidocanol endovenous microfoam was an effective and comprehensive minimally invasive treatment for patients with a broad spectrum of vein disease (clinical, etiology, anatomy, pathophysiology clinical class C2 to C6) and great saphenous vein diameters ranging from 3.1 to 19.4 mm. Treatment with polidocanol endovenous microfoam was associated with mild or moderate manageable side effects."

— "The VANISH-2 Study: A Randomized, Blinded, Multicenter Study to Evaluate the Efficacy and Safety of Polidocanol Endovenous Microfoam 0.5% and 1.0% Compared with Placebo for the Treatment of Saphenofemoral Junction Incompetence." Phlebology (2014).
For an appointment with one of our vascular specialists to learn more about PEM (Varithena) and/or for a free varicose vein screening, please call 631-444-VEIN (8346).
Posted by Stony Brook Surgery on May 1, 2014
Come to Our FREE Skin Cancer Screening and Melanoma Educational Program on Saturday, May 3
Skin cancer — including melanoma and basal and squamous cell carcinomas — is the most common of all cancer types.
The American Cancer Society estimates that in the United States this year there will be about 76,100 new cases of melanoma, the most dangerous form of skin cancer, and 9,710 deaths from it. The rates of melanoma have been rising for at least 30 years.
The number of cases of the more frequent skin cancers, basal cell carcinoma and squamous cell carcinoma, has been increasing for many years. According to one estimate, about 3.5 million cases of them are diagnosed annually (80% are basal cell).
Most of these three types of skin cancer are caused by exposure to ultraviolet (UV) light primarily from the sun. However, only a little over half of American adults use sun-protection measures.
The good news is that if diagnosed and treated early, skin cancer can often be cured. But if the disease is allowed to progress, it can result in disfigurement and possibly death.
Here, our melanoma surgical experts, Alexander B. Dagum, MD, and Tara L. Huston, MD, discuss what can be done to help prevent skin cancer and how to detect its early signs.
May is National Skin Cancer and Melanoma Awareness Month.
Q: What should people know about protecting themselves against skin cancer?
A: Skin cancer is usually the result of sun exposure and blistering sunburns that occur in childhood and also cumulative sun exposure. The most important thing we can do is to protect our children from early sun exposure, although it's never too late to reduce your own risk for skin cancer. Eliminating ongoing sun damage is very important.
The good news is that most people with skin cancer are going to be fine. The majority of skin cancers are either basal cell or squamous cell carcinomas. Only 4% of all skin cancers are melanoma, the most serious type of skin cancer.
Q: Besides early sun exposure, what are some other risk factors for skin cancer?
A: Skin type has a lot to do with it. Fair skin, light hair, and light eyes are risk factors for melanoma. Sun exposure is by far the most common risk factor. The use of tanning salons is also a risk factor. Self-tanning lotions do not pose a risk.
Q: What are the symptoms of skin cancer, and what should people look for?
A: ABCDE is the key. This applies to new or changing moles. A is for asymmetry; B is for irregular borders; C is for color variation; D is for a diameter greater than 6 millimeters (about the size of a pencil eraser); and E is for evolution, or any change in a mole, including itching or bleeding. Any new lesion that bleeds or scabs and does not go away over four weeks should be brought to your physician's attention.
Q: How often should people do self-body checks for changing moles, and how often should they get clinical checkups?
A: People should be aware of their skin and look for any changing moles on a daily basis. People who don't have any history of skin cancer should have a complete skin examination annually by a physician. Those with a history of skin cancer, especially melanoma, should be evaluated at least twice a year by a dermatologist and do skin self-checks monthly. It's a lifetime of follow-up evaluations with your doctor, not just because of possible melanoma recurrence, but because of the possibility of other skin cancers as well.
Q: How can people protect themselves against the UVA and UVB rays of the sun?
A: Plan your outdoor activities before 10:00 am and after 4:00 pm. Use a broad-spectrum sunscreen with SPF of 30 or higher, and apply over all exposed skin about ten minutes before going out, and reapply every two hours, or sooner if swimming.
There is also clothing that now has UV protection in them, including bathing suits for kids. And be sure to wear a hat to protect the scalp and ears. Sun-exposed areas such as the nose and ears are very common spots where skin cancer can develop.
Q: How is skin cancer treated?
A: If you have a lesion that you're worried about, the first step is to see your dermatologist, who will remove it if it looks suspicious. Most of the basal and squamous cell cancers are handled with local removal by a dermatologist or plastic surgeon, and that's all the treatment needed.
When outside, seek shade, cover up, wear a hat and sunglasses, and use sunscreen.
If there is a diagnosis of melanoma, a melanoma surgeon will become involved, and the treatment depends on the depth of the melanoma. If it's what we call a thin melanoma, which is less than one millimeter deep (1/25 of an inch), the treatment is removal of some normal skin around the melanoma.
Once the melanoma is more than one millimeter deep or demonstrates concerning features on pathology exam, in addition to removing normal skin around the melanoma, we also sample the lymph node, because the deeper the melanoma, the greater the chance of lymph node involvement.
Q: What distinguishes Stony Brook from other centers in treating skin cancer?
A: Stony Brook provides comprehensive, multidisciplinary care to patients with melanoma. We offer screening, surgery, and the option to participate in local and national clinical trials. In addition, we conduct basic science and translational research, and also provide community education.
While clinical trials are not for everyone and participation in them is strictly voluntary, the availability of these trials serves as a hallmark of our ability to offer leading-edge treatment. For many patients, this is the only opportunity available in Suffolk County to benefit from such studies.
Several trials are currently underway at Stony Brook. We also participate in the Multicenter Selective Lymphadenectomy Trial (MSLT 2) that is evaluating the role of lymph node surgery in melanoma, in order to determine the optimum care for patients.
Our dedicated team of pathologists, dermatologists, medical oncologists, and melanoma surgeons meets once a month to review each melanoma case, and thus ensures that our patients receive the benefits of multidisciplinary care.
FREE Skin Cancer Screening and Melanoma Educational Program

When: Saturday, May 3, 8 to 11 am.
Where: Stony Brook Cancer Center, 3 Edmund D. Pellegrino Road, Stony Brook (map/directions).

Are you 18 or older and currently without health insurance? Was you last skin cancer screening by a dermatologist more than a year ago? If so, call 631-444-4000 for an appointment.
For more information about skin cancer and its prevention, please visit the Centers for Disease Control and Prevention. Another good online resource is the Skin Cancer Foundation.
Posted by Stony Brook Surgery on April 25, 2014
Advances in breast surgery in recent decades have dramatically changed the treatment of breast cancer. It's no longer simply the removal of the whole breast (mastectomy), or taking out the "lump" in what's known as breast-sparing surgery.
Now, women have more options made possible by the new multidisciplinary specialty called oncoplastic breast surgery. The term was actually coined in the mid-1990s. Since then, the specialty itself has grown rapidly, in part through demands made by women themselves.
Patients with breast cancer are more informed than ever, and they are encouraging their surgical teams to continue to evolve.
Oncoplastic breast surgery brings together breast surgeons and reconstructive plastic surgeons. It requires a team approach to produce positive long-term oncologic results as well as satisfactory cosmetic and functional outcomes.
Here, two members of our faculty, reconstructive plastic surgeon Tara L. Huston, MD, and breast surgeon Christine R. Rizk, MD, answer frequently asked questions about oncoplastic breast reduction. Both doctors work together often to provide this progressive care at Stony Brook Medicine.
Q: What is oncoplastic breast reduction?
A: Oncoplastic breast reduction is the combination of a traditional lumpectomy with a standard breast reduction. Lumpectomy is the surgical part of breast conservation therapy (see animation) offered to women who wish to save their breasts and avoid mastectomy in the treatment of their breast cancer.
Breast reduction or reduction mammaplasty is a procedure offered to women with heavy, large breasts (macromastia) who would like a decrease in the size of their breasts to increase their comfort.
Q: Is oncoplastic breast reduction an effective treatment of breast cancer? Have clinical trials been conducted to evaluate its effectiveness?
A: Oncoplastic reduction allows large-breasted women to have the same breast tissue removed as they would with lumpectomy. In addition, the oncoplastic reduction is followed by radiation, just as the traditional lumpectomy would be. There is no compromise in cancer care.
New approaches today are dramatically changing breast cancer surgery, giving women more options.
Q: How do the long-term results of oncoplastic breast reduction compare with other surgical options, in terms of cancer therapy?
A: In large studies comparing standard breast conservation therapy to oncoplastic reduction, comparable outcomes have been demonstrated, demonstrating the equivalent oncologic safety between the two. The difference is in the cosmetic satisfaction, which has been found to be higher in women who undergo this type of immediate reconstruction, as their breast symmetry is much improved.
Q: What are the complications associated with oncoplastic breast reduction?
A: The possible complications are similar to both the lumpectomy and the traditional breast reduction operations. These include bleeding, infection, decrease or increase in nipple sensation, wound healing issues, asymmetry, cosmetic dissatisfaction, and need for further surgery.
To minimize the need for secondary surgery to treat the cancer, a preoperative MRI scan may be done to locate all the tumor and ensure there are no surprises in remaining breast tissue. As the remaining tissue is more or less scrambled during oncoplasty, it is really important to know the full extent of disease prior to the primary surgery.
Q: What does the breast reduction part of the surgery involve? Are the nipples and areolae moved?
A: Prior to operation, patients are marked in the preoperative holding area with the typical breast reduction pattern markings. The patient then goes to the operating room and goes to sleep with general anesthesia.
The breast surgeon begins with removing the tumor and an ample margin of healthy tissue. Oncoplasty generally involves especially good margins, which ensure adequate tumor removal. During this phase, the lymph nodes are checked as well. Either a sentinel lymph node or a complete axillary dissection can be paired with an oncoplastic reduction, depending on what is indicated.
When the oncologic surgery is complete, the plastic surgeon comes in, assesses what tissue remains, and reshapes a smaller, more elevated, and naturally rounded breast. The nipple-areolar complex remains attached to the underlying breast tissue in most cases, and is moved up higher on the chest wall.
If only one breast is treated for cancer, the other breast is often reduced at the same surgery. This way the patient is able to undergo removal of her cancer and complete her reconstruction in just one operation. This is all done using a patient's own tissue.
Q: What kind of scars are created by the breast reduction?
A: There are two main types of incisions used in breast reduction, the "lollipop" and the Wise or "anchor" pattern. The lollipop scar is a circle around the areola and then a straight line down to the fold under the breast, resembling in a lollipop. he anchor is the same circle around the areola and straight line down. However, the line also travels along the fold under the breast. This looks somewhat like an anchor; hence, its name.
The baseline shape of the breast, tumor location, and desired postoperative size will help the patient and her surgeons determine which incision is most appropriate.
We combine sound concepts of cancer removal with the most aesthetic approaches for breast reduction.
Q: Who is an ideal candidate for oncoplastic breast reduction?
A: The best candidates require a large-volume resection and have symptoms of macromastia (heavy, large breasts), including chronic headaches, back pain, neck pain, shoulder grooving, or rashes under the breast. Patients with moderate- to large-sized breasts are still potential candidates. Also, oncoplastic reduction is possible in patients who have had prior breast surgery.
Q: Who is not a good candidate for oncoplastic breast reduction?
A: Women with small breasts, patients in whom it is not possible to achieve negative margins with repeated lumpectomy, and women who smoke are not good candidates.
Q: If only one breast is affected by cancer, how is symmetry with the healthy breast achieved?
A: Following completion of the oncoplastic reduction on the side with breast cancer, the opposite breast is then reduced to match in the standard breast-reduction fashion during the same operation. This way there is only one time under anesthesia for the patient.
Q: Since breasts may shrink or tighten as a result of radiation therapy, how can oncoplastic breast reduction ensure symmetry if only one breast requires radiation after surgery?
A: It is impossible to predict how a breast will respond to radiation therapy, whether or not reconstruction has been performed. That said, decrease in the size of the radiation-treated breast is more common. Therefore, we will often leave that side slightly larger in order to account for this. It is rare for a secondary operation to be required to enhance breast symmetry if changes due to radiation are marked.
Q: Is oncoplastic breast reduction only for women who have fully developed breasts? Can younger women qualify?
A: Oncoplastic breast reduction and traditional breast reduction are only possible for women with fully developed breasts. This tends to occur in the late teen years. Mostly all women who are diagnosed with breast cancer are older than this.
Q: What is the Stony Brook difference with regard to having oncoplastic breast reduction?
A: Stony Brook Medicine's breast surgeons are experts in all types of cancer surgery, and our plastic surgeons are very experienced in different types of breast reduction procedures. This collective experience translates into the best possible outcomes.
"A team approach between reconstructive and breast surgeons produces positive long-term oncologic results as well as satisfactory cosmetic and functional outcomes, rendering oncoplastic breast reduction a favorable treatment option for certain patients with breast cancer." — Michelle Milee Chang, Tara Huston, Jeffrey Ascherman, Christine Rohde. "Oncoplastic Breast Reduction: Maximizing Aesthetics and Surgical Margins," International Journal of Surgical Oncology
For more about oncoplastic options, visit the American Society of Plastic Surgeons. For consultations/appointments with our oncoplastic breast specialists, call the Carol M. Baldwin Breast Care Center at 631-638-1000.
Posted by Stony Brook Surgery on April 22, 2014
Heart Tumor Threatens Mother and Baby, Quick Decisions by Our Team Save Both
Being tired a lot during her second trimester of pregnancy was something that 25-year-old Sharon Savino had felt before being pregnant with her son and daughter. But after developing a bad cough around Christmas, she started coughing up blood, and knew something was very wrong.
Ms. Savino went to a nearby community hospital where doctors gave her medication for bronchitis, but could not say why the blood had appeared.
When more blood was coughed up, she became very concerned for her unborn child, and came to her obstetricians at Stony Brook University Hospital, where tests revealed she had an egg-sized tumor on the left side of her heart.
"I couldn't believe it," Ms. Savino told a reporter from the New York Daily News during an interview at Stony Brook University Hospital. "I just never expected I would hear that, especially when I'm so young. I was shocked."
Ms. Savino's tumor, an atrial myxoma, presented a serious and immediate health threat, James R. Taylor Jr., MD, professor of surgery and chief of cardiothoracic surgery, and co-director, Stony Brook University Heart Institute, told the Daily News.
The tumor could have obstructed her mitral valve at any time, causing sudden death. Segments of the tumor could have also broke free and traveled within the blood stream, leading to organ damage or stroke.
"It's not a malignant tumor — not invading," Dr. Taylor said during the interview. "But because of its size it causes problems inside the heart. Something needed to be done during that hospital visit."
A decision needed to be made: perform open heart surgery on the pregnant mother to remove the tumor, or deliver the baby preterm and wait until the mother healed from her cesarean section before doing heart surgery.
The team, led by Dr. Taylor, decided the tumor was too dangerous to wait, and Ms. Savino underwent open heart surgery in January while her baby boy remained in utero.
Only 17 similar cases are currently found in the entire medical literature.
This type of open heart surgery is not unusual, but performing it on a pregnant woman is rare and came with some risks. The medical literature includes only 17 cases like it in the world.
During the surgery, one of the biggest risks came with using a heart-lung bypass machine, which could impair blood supply to the fetus, making the baby's heart rate drop rapidly. In some cases, that stress could induce labor.
Dr. Taylor and his team tried to reduce the amount of time Ms. Savino was on the machine and that her heart was stopped all together during the surgery. Most atrial myxoma patients spend about 45 minutes on the heart-lung machine and 25 to 30 minutes with the heart stopped during surgery.
Dr. Taylor was able to reduce the patient's time on the machine to 18 minutes with her heart arrested for only 12.
During the surgery, the baby was monitored closely by J. Gerald Quirk, MD, PhD, professor of obstetrics, gynecology & reproductive medicine, and a team from the Neonatal Intensive Care Unit who were on stand by if Ms. Savino went into labor.
The surgery went off without a hitch, and Ms. Savino remained in the hospital for a week after it while she was monitored for signs of preterm labor. She spent the remaining two months at home before delivering baby Maximus via a C-section on April 2.
"After Maximus was born, I thought, 'I can't believe I made it,'" Ms. Savino told the Daily News. "He's healthy, and I'm still going."
The baby, weighing 7 pounds, 3 ounces, was welcomed by his father, Russell Daniels, and siblings, Russell Jr., 4, and Shallyssa, 2.
Ms. Savino won't ever forget what she went through to bring this baby into the world, and named him Maximus because, she said, he was a fighter from the beginning.
Click here to see the "exclusive" story in the New York Daily News. Watch this video interview (2:10 min) with the patient and with her doctors at Stony Brook Medicine, in which Dr. Taylor describes the case and the surgery: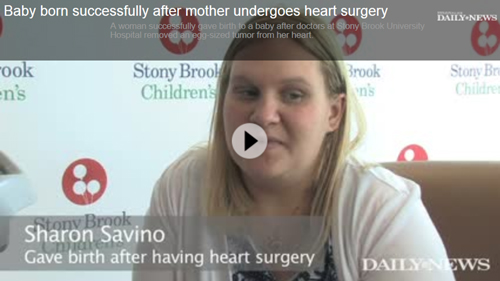 Posted by Stony Brook Surgery on April 18, 2014
Limitations of Administrative Data Must Be Appreciated, Cautions Our Colon and Rectal Surgery Chief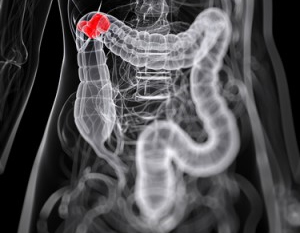 Colorectal cancer is the second most common cause of cancer-related death in the United States. It affects both men and women.
Every year, more than 140,000 Americans are diagnosed with colorectal cancer, and more than 50,000 people die from it. That said, it is a potentially highly curable malignancy. Early detection is key.
Often, the primary treatment for colorectal cancer is an operation, in which the cancer and a length of normal tissue on either side of the cancer are removed, as well as the nearby lymph nodes.
Patients older than 65 are more likely to die or have more complications after colorectal cancer surgery than younger patients, according to a new study just published online in JAMA Surgery.
JAMA says this study is important because "the incidence of colorectal cancer in elderly patients is likely to increase, but there is a lack of large nationwide data regarding the mortality and morbidity of colorectal cancer resections [surgical removal] in the aging population."
The fastest-growing segment of the total American population is the oldest old — those 80 and over. Their growth rate is twice that of those 65 and over and almost four-times that for the total population. In the United States, this group now represents 10% of the older population and will more than triple from 5.7 million in 2010 to over 19 million by 2050.
Age is found to be a factor in colorectal surgery complications.
Most colorectal cancer surgeries are performed on patients older than 65 years, and older patients have worse outcomes than younger patients, although the total number of colorectal cancer operations has decreased in the past decade.
Researchers in the surgery department at the University of California, Irvine, examined data on more than 1 million patients, age 45 and older, in the United States who had undergone colorectal cancer surgery between 2001 and 2010.
The study revealed that nearly 64% of the patients were 65 and older and more than 22% were 80 and older. Patients 85 and older were 70% more likely to require urgent hospital admission after the surgery than those younger than 65.
Patients 65 and older had higher death and complication rates than younger patients.
The researchers also found that during the study period, the total number of colorectal cancer surgeries per year fell 5% in the general population and 7% among elderly people. Colorectal cancer death rates in all age groups also decreased.
The overall death rate improved over the 10 years of the study.
This good news may be attributed to increased colorectal cancer awareness, which has led to more people being screened for it via colonoscopy and its early detection (read more).
Concerning the relevance of their study in terms of the aging population, the researchers say: "It is important that the surgical community recognizes this shift in the patient population and prepares accordingly, given the expected higher mortality and morbidity rates."
"Surgical resection remains the curative modality for colorectal cancer, and most patients seek treatment after the seventh decade of life."
Commenting on the study, Roberto Bergamaschi, MD, PhD, professor of surgery and chief of our Colon and Rectal Surgery Division, says: "This report has fundamental limitations arising from the lack of clinically detailed information about the patients in the study — a typical problem for studies of outcomes based on administrative data. As a result of these limitations, readers must exercise substantial caution in interpreting the results of this study.
"We are witnessing an epidemic of publications obtaining data from administrative databases. There are, in fact, many studies showing no difference in complications provided that the patients' physiological status is comparable, regardless of their age. I myself have published two such studies (references 1 and 2)."
For information about colorectal cancer provided by the American Society of Colon and Rectal Surgeons, please click here. For consultations/appointments with our colorectal surgery specialists, please call 631-638-1000.
Posted by Stony Brook Surgery on March 26, 2014
Recommendations Will Spare Many Women the Painful Arm Swelling from Lymphedema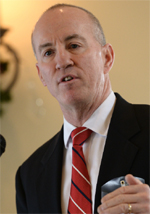 Sentinel node biopsy (SNB) is used to determine if cancer has spread beyond the place where it started and into the nearby lymph nodes. SNB has been an important advancement in improving the quality of life of breast cancer patients.
In SNB, only a few lymph nodes are removed and examined for signs of cancer. Usually, if there is no cancer in these sentinel nodes, it means the remaining lymph nodes do not have cancer. The procedure can cause side effects, but they are much less common than with axillary lymph node dissection (ALND).
ALND involves removing most lymph nodes under the arm on the same side as the breast tumor, and examining the nodes for signs of cancer spread. The ALND procedure, which sometimes is still necessary, can cause long-term side effects including pain and numbness in the arm and lymphedema, a condition that causes swelling because of a build-up of lymph fluid.
An early proponent of SNB, Brian J. O'Hea, MD, chief of breast surgery and director of Stony Brook's Carol M. Baldwin Breast Care Center, says: "Sentinel node biopsy is now standard treatment. It has been shown to be a safe and accurate alternative to full axillary surgery in patients with breast cancer."
SNB has been used effectively at Stony Brook Medicine since the 1990s, the decade that saw the advent and validation of the procedure in the management of breast cancer.
Evidence from clinical trials now supports using sentinel node biopsy in a larger group of patients.
The American Society of Clinical Oncology (ASCO) has issued new recommendations for the use of SNB in patients with early breast cancer. The guideline, "Sentinel Lymph Node Biopsy for Patients with Early-Stage Breast Cancer: American Society of Clinical Oncology Clinical Practice Guideline Update," was just published in the Journal of Clinical Oncology.
Since the Society issued its initial guideline in 2005, evidence from clinical trials now supports using the less invasive diagnostic technique, SNB, in a larger group of patients. This updated guideline will enable more women with early-stage breast cancer to avoid the more invasive ALND, which has a greater risk of complications.
"The updated guideline incorporates new evidence from more recent studies — nine randomized controlled trials and 13 cohort studies since 2005," says Armando Giuliano, MD, co-chair of ASCO's Expert Panel that updated the guideline. "Based on these studies, we're saying more [but not all] patients can safely get sentinel node biopsy without axillary lymph node dissection. These guidelines help determine for whom sentinel node biopsy is appropriate."
Commenting on the new guideline, Dr. O'Hea explains: "Sentinel node biopsy, as an alternative to ALND, is the single greatest advance in the surgical treatment of breast cancer since lumpectomy was proposed as an alternative to mastectomy some 40 years ago. As a result, many women, even some with positive sentinel nodes, can be been spared ALND, without any survival detriment."
"Unfortunately, not all women are beneficiaries of this technology, as some women still require ALND. We can only hope that as our understanding of the biology of breast cancer matures, and our treatments continue to improve, most if not all women will be able to be treated without radical armpit surgery.
"ASCO should be commended for establishing this very important guideline. We can only hope that the new recommendations will penetrate deeply into our healthcare system, and that all breast cancer physicians embrace and implement changes that are in the best interest of patients."
Some women even with positive nodes can be treated without extensive lymph node removal (ALND).
The guideline updates three recommendations based on evidence from randomized controlled trials:
Women without sentinel lymph node metastases should not undergo ALND.

Most women with 1 to 2 metastatic sentinel lymph nodes planning to have breast-conserving surgery with whole breast radiotherapy should not undergo ALND (in most cases).

Women with sentinel lymph node metastases who will undergo mastectomy may be offered ALND.
The guideline updates two groups of recommendations based on cohort studies and/or informal consensus:
Women with operable breast cancer and multicentric tumors, and/or ductal carcinoma in situ who will undergo mastectomy, and/or had prior breast and/or axillary surgery, and/or had preoperative/neoadjuvant systemic therapy may be offered SNB.

Women who have large or locally advanced invasive breast cancers (tumor size T3/T4), and/or inflammatory breast cancer, and/or ductal carcinoma in situ, when breast-conserving surgery is planned, and/or are pregnant should not have SNB.
The ASCO committee noted that in some cases, evidence was insufficient to update previous recommendations.
"We strongly encourage patients to talk with their surgeon and other members of their multidisciplinary team to understand their options and make sure everybody's on the same page," says Gary Lyman, MD, MPH, co-chair of the Expert Panel. "The most critical determinant of breast cancer prognosis is still the presence and extent of lymph node involvement and, therefore, the lymph nodes need to be evaluated so we can understand the extent of the disease."
To update the guideline, ASCO convened experts in medical oncology, pathology, radiation oncology, surgical oncology, guideline implementation and advocacy. The committee conducted a systematic review of the literature published from February 2004 to January 2013 in Medline and based its recommendations on review of the evidence. It also includes an appendix on pathology.
See the new practice guideline, plus patient information. Read about the sentinel node biopsy history and validation. For a consultation/appointment with one of our breast surgeons, please call 631-638-1000.
Posted by Stony Brook Surgery on February 28, 2014
Following Outpatient Salivary Endoscopy at Stony Brook, Wedding to Go as Planned — Pain-Free and Happily
Tina Truglia had experienced excruciating pain in her jaw for nearly a decade and was misdiagnosed with everything from mumps to mono.
Eager to have her upcoming wedding free of pain, Ms. Truglia flew from Flagstaff, AZ, to Long Island earlier this month, trading in a June week of bridal festivities, including her bachelorette party, for an appointment with Mark F. Marzouk, MD, assistant professor of surgery and member of our Otolaryngology-Head and Neck Surgery Division.
Ms. Truglia had been told by former doctors that she needed an operation to remove her salivary gland, something this 32-year-old bride-to-be did not want to do so close to her upcoming nuptials.
The current standard in most institutions for treating salivary duct stones has been surgical removal of the gland that entails an incision in the neck and an overnight stay in the hospital.
The conventional "open" operation also carries with it the potential complications of scarring, wound infection, and facial nerve injury.
Leaving the stones untreated would have left Ms. Truglia at risk for severe and repeated infections. With her wedding just months away, she turned to the web and searched for another solution.
Salivary endoscopy allows for minimally invasive salivary gland surgery in a
safe and effective way, and is done on an outpatient basis.
What and who she found was only 15 minutes away from the home she grew up in in Farmingville, NY.
During her appointment with Dr. Marzouk last week, he correctly diagnosed Ms. Truglia with five salivary duct stones, the size of baby teeth, embedded in her gland.
Ms. Truglia had a salivary endoscopy, the new minimally invasive salivary gland procedure that can be used for both diagnosis and treatment at Stony Brook University Hospital. This procedure is performed by only a few surgeons in the United States.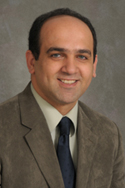 The patient was in and out of surgery within 25 minutes. She had all five stones removed by Dr. Marzouk during the endoscopy procedure. And following her post-op visit two days later, she returned to Arizona.
In 2010, soon after Dr. Marzouk joined our faculty, he performed the first salivary endoscopy ever done on Long Island. This minimally invasive technique allows for the examination of the salivary ducts under endoscopic guidance. Treatments, such as stone removal, duct dilatation, and steroid injection, can be done at the same time.
Sialolithiasis, or stone(s) in the salivary duct, is the most common disease of the salivary gland for which salivary endoscopy is done. It affects approximately 12 in 1,000 adults. Symptoms include pain, intermittent swelling of the gland, and possibly severe infection.
The success rate of salivary endoscopy in treating sialolithiasis is over 90%, as reported in the current literature, with less than 5% recurrence. Recovery time is much faster than with an open technique, and patients may return to a normal diet the same day.
Salivary endoscopy is a minimally invasive procedure. It allows for salivary gland surgery in a safe and effective way, and is done on an outpatient basis. Originally developed in Switzerland, salivary endoscopy is truly one of the most fascinating and patient-centered innovations introduced in recent years in the field of otolaryngology-head and neck surgery.
Since Dr. Marzouk started performing salivary endoscopy at Stony Brook, he has attracted numerous patients from around the world, who travel to be cared for by him, in order to obtain the relief they seek without having a conventional operation.
For consultations/appointments with Dr. Marzouk, please call 631-444-4121. Watch this video (1:27 min) to see him do a salivary endoscopy with stone removal:
Posted by Stony Brook Surgery on February 18, 2014
Stony Brook Medicine Is 1 of 12 Institutions Nationwide Using ProvenCare in the Management of Lung Cancer
By Thomas V. Bilfinger, MD, ScD, Team Leader and Co-Director, Lung Cancer Evaluation Center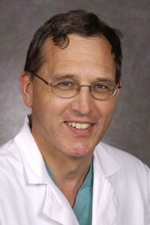 The current enthusiasm in lung cancer is focused on screening. Recently it was reported that screening for lung cancer has cleared the initial hurdles for Medicare reimbursement, and with the endorsement of screening by leading national organizations, a seemingly endless stream of media attention has been created.
This enthusiasm is justified by the fact that the earlier lung cancer can be detected, the better the chance is of obtaining a cure.
Often overlooked in this enthusiasm is the fact that even if lung cancer is detected at its earliest stage and treated with surgery, the most aggressive form of treatment available, five-year survival is far from being 100%. The best five-year results are reported in the mid 80% for stage 1 non-small cell lung cancer.
An alternative approach to improve on the care of patients with lung cancer was started in July 2010 when under the lead of Geisinger Health System and the American College of Surgeons Commission on Cancer, six institutions got together to form a consortium which thought to improve outcome by improving the overall reliability for patients who have proven non-small cell lung cancer.
Thus, the ProvenCare Lung Cancer Collaborative came into existence. This collaborative was expanded in 2012 with Stony Brook Medicine being one of only 12 institutions nationwide invited to join (read more).
Stony Brook Medicine offers nationally recognized, high reliability, up-to-date care
that is specifically tailored to patients with lung cancer.
The collaborative seeks to use a model from the auto industry whereby 27 process measures are used on a pass/fail basis. This means that if only 1 of 27 process measures is missed, a patient is categorized as a failure in the analysis. The measures are commonly used methods of care utilized in hospitals throughout the United States.
The collaborative started out with a 40% overall reliability rating and slowly improved with the first wave to a reliability of about 75%.
At that point, the second six institutions, among them Stony Brook, joined the collaborative and the overall reliability slowly improved further. It only passed 90% in April 2013, but has reached a consistent 100% over the past three months.
A total of 1300 patients are now being tracked. While it is too early to tell if these process improvements will lead to better five-year survival, it should be reassuring to patients treated at Stony Brook that utmost attention to the most up-to-date care processes are being adhered to on a daily basis.
For the patients trying to decide where to go for screening with low-dose CT scans, one thing to consider might be what happens with the information obtained. At Stony Brook, the most sophisticated non-invasive technologies, including navigational bronchoscopy and endobronchial ultrasound (EBUS) bronchoscopy and PET/MRI imaging, are used to establish a tissue diagnosis of suspicious nodules.
If treatment then becomes necessary, Stony Brook offers nationally recognized, high reliability, up-to-date care, specifically tailored to patients with lung cancer.
Visit the Lung Cancer Evaluation Center (LCEC) of the Stony Brook University Cancer Center to learn more about the Stony Brook difference in caring for patients with lung cancer. For our screening program, please call 631-444-2981.
Posted by Stony Brook Surgery on February 11, 2014
Using Latest Advance in Patient Care; New Percutaneous Endovascular Approach Called PEVAR
Our Vascular Surgery Division is now providing a new minimally invasive procedure for treatment of aortic aneurysms. The procedure is called percutaneous endovascular aneurysm repair (PEVAR).
The first PEVAR at Stony Brook Medicine was done in April 2013. Since then, over a dozen patients have undergone the procedure with excellent results, and more patients are asking for it.
PEVAR is the latest form of advanced minimally invasive treatment of abdominal aortic aneurysms (AAAs). It does not require a surgical incision, which makes it especially attractive to patients.
Patients who have PEVAR often experience even less pain and discomfort than with traditional endovascular aneurysm repair (EVAR), leading to even faster recovery and no need for narcotic medications.
Patients seeking treatment for abdominal aortic aneurysms may now undergo
a repair procedure that does not require a surgical incision.
Our vascular surgeons' use of PEVAR further distinguishes the care provided by the multidisciplinary Stony Brook Aortic Center, which is the only center of its kind in our area for patients with aortic conditions. Our aortic specialists are committed to using the latest technologies to provide the best possible treatments.
"The majority of patients with AAA are candidates for PEVAR," says Shang A. Loh, MD, assistant professor of surgery and one of the leaders of the Aortic Center.
"Eligibility for PEVAR depends greatly on the quality of the femoral arteries in the groins which are the access sites for EVAR. Factors such as calcium content and atherosclerotic disease in these vessels may preclude the ability to use the PEVAR technique."
"The PEVAR technique is especially attractive for certain patients, such as those who are obese or diabetic, because it minimizes potential wound infections."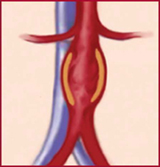 Food and Drug Administration (FDA) approval of PEVAR was given in April 2013, based on the outcomes of the first prospective, multicenter, randomized clinical trial (the PEVAR trial); the latest report describing the trial was published in the Journal of Vascular Surgery.
AAA ("triple A") is a bulging, weakened area in the wall of the abdominal aorta — the body's largest artery — resulting in an abnormal widening or ballooning, something like a bulge on an overinflated tire.
A potentially life-threatening condition, AAA has been dubbed the "silent killer" because it seldom gives warning signs. AAA is fatal in most cases if the aneurysm ruptures before being repaired. Therefore, early detection and repair are crucial.
An estimated one million Americans live with an undiagnosed AAA — including 20,000 in Suffolk County alone. According to the Centers for Disease Control and Prevention, AAA is more common in men and in individuals aged 65 years and older, particularly those with a current or remote history of smoking and with a family history of aneurysms.
About the Procedure
To repair the AAA, the surgeon uses two small puncture sites in both groins, as there is no need for an incision. The endovascular (within the vessel) repair involves a self-expanding stent that seals off the aneurysm, maintaining blood flow without risk of rupture. The patient typically goes home the day after surgery, and has minimal, if any, discomfort.
Traditional open surgical repair of AAA involves an extensive operation involving a long abdominal incision. The approach to repair changed dramatically in the late 1990s, when the FDA approved EVAR, a minimally invasive procedure that requires relatively small incisions made in each groin to access the femoral artery.
During that same period, surgeons began to investigate performing EVAR through a small puncture site in the skin above the femoral artery in the groin, rather than through a surgical groin incision. The first published report appeared in 1999.
Patients who undergo PEVAR may find it hard to believe that their aneurysm
has been repaired because the procedure is practically non-invasive.
In PEVAR, the stent graft is inserted through the puncture site, under fluoroscopic guidance, and finally deployed in the aorta.
The hole in the artery is closed using a series of sutures placed through the skin puncture site, which itself is so small that it heals without any sutures. Once the stent is released within the aneurysm, blood flows through the new graft. The aneurysm, then, slowly shrinks and is no longer a threat to the patient.
"We have used PEVAR to treat twelve patients so far at the Stony Brook Aortic Center, and have had excellent results," says Apostolos K. Tassiopoulos, MD, professor of surgery and chief of vascular surgery, who is a co-director of the Aortic Center.
"Not everyone is a candidate for this procedure, however," Dr. Tassiopoulos adds, "because patients must have large enough femoral arteries with minimal arterial calcification, and meet other selection criteria. That said, the benefits of PEVAR will certainly appeal to AAA patients who should ask to be evaluated for it."
"Among trained operators, PEVAR with an adjunctive preclose technique … is safe and effective, with minimal access-related complications, and it is noninferior to standard open femoral exposure. Training, experience, and careful application of the preclose technique are of paramount importance in ensuring successful, sustainable outcomes."

— "A Multicenter, Randomized, Controlled Trial of Totally Percutaneous Access versus Open Femoral Exposure for Endovascular Aortic Aneurysm Repair (the PEVAR Trial)," Journal of Vascular Surgery (January 2014; abstract).
For consultations/appointments with our vascular surgeons, please call 631-444-2683. Click here for information about our free-of-charge AAA screening program provided by the Vascular Surgery Division.
Posted by Stony Brook Surgery on February 6, 2014
By Aurora D. Pryor, MD, Chief of Bariatric and Advanced Gastrointestinal Surgery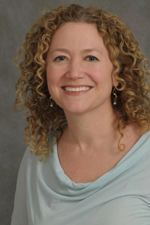 Cholecystectomy is the surgical removal of the gallbladder. It is a common treatment for symptomatic gallstones and other gallbladder conditions.
Surgical options include the standard procedure, called laparoscopic cholecystectomy, and the older, more invasive operation, called open cholecystectomy, which requires a 5- to 7-inch incision in the abdomen.
The laparoscopic procedure is deemed minimally invasive because it requires only a few small openings. Laparoscopy also has the benefit of shorter hospital stay and fewer wound problems.
Gallstone disease is one of the most common and costly of all digestive diseases, with approximately 20 million Americans having the disorder.
Annually, gallstone disease leads to more than one million hospitalizations, 700,000 operative procedures, and a cost of $5 billion. Furthermore, the prevalence of gallstones increases with age: 15% of men and 24% of women will have gallstones by age 70.
Complications related to gallstones are more common in elderly patients, with the most common being acute cholecystitis, a sudden inflammation of the gallbladder, which can cause abdominal pain, nausea, vomiting, and fever.
Understanding the best approach to treating elderly patients with gallstone disease is, thus, very important, especially in view of the fact that the oldest old — people age 85 or older — now constitute the fastest growing segment of the U.S. population.
A study was recently published in the Journal of the American College of Surgeons (see abstract) evaluating the safety of ambulatory laparoscopic cholecystectomy in patients over 65 years of age.
Outpatient gallbladder surgery has become commonplace in surgical care, allowing patients to go home the day of surgery, rather than staying in the hospital. This is also common practice at Stony Brook Medicine, but has not been studied specifically in the elderly population.
The authors of this study used a quality and outcomes database (NSQIP) maintained by the American College of Surgeons to address this question. They were able to identify 15,248 elderly patients having laparoscopic gallbladder surgery from 2007 to 2010, approximately half of which were performed on an outpatient basis. The average age of the patients studied was in the mid-70s.
The patients were not randomized, so it is likely that sicker patients had hospital admission, which proved true across several measures. Bleeding disorder, dialysis, and heart failure were the most common predictors of admission.
Not surprisingly, the admitted patients also suffered more complications, including mortality. The authors concluded that elective laparoscopic gallbladder surgery can be safely performed in healthy elderly patients, as demonstrated by low complication rates.
This observation is similar to what we have found at Stony Brook. We at Stony Brook are taking it one step further by allowing select elderly patients needing emergency gallbladder surgery to have the laparoscopic procedure without hospital admission, as well.
"The revolution in laparoscopic surgery began three decades ago when laparoscopic cholecystectomy (LC) was introduced. It did not take long for a consensus to develop and for the National Institutes of Health to pronounce LC as 'the treatment of choice for many patients with symptomatic cholelithiasis [gallstone disease].'" More LC history »
For more information about gallbladder surgery at Stony Brook, please make an appointment with one of our general surgeons by calling 631-444-4545. To learn more about the laparoscopic procedure, see the SAGES page about it.
Posted by Stony Brook Surgery on January 21, 2014
New Unit Will Help Improve Patient Care & Continue to Serve as Only Designated Burn Center in Suffolk County
After more than two years of planning and over six months of renovation, Stony Brook Medicine celebrated the dedication of the newly relocated Suffolk County Volunteer Firefighters Burn Center on January 16. The Burn Center recently underwent a move from the 4th level to the 8th level of the hospital and a multi-million dollar transformation, creating an enhanced and comfortable environment for patient care and healing.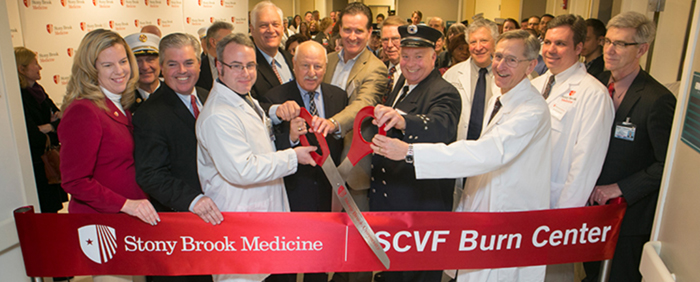 The upgraded 7,200-square-foot unit has an expanded debridement and bandaging area, larger treatment rooms, and six private patient rooms with large windows with a southerly view of Eastern Long Island. In keeping with the hospital's patient- and family-centered care philosophy, these bright and spacious patient rooms are able to accommodate overnight visitors who wish to stay with their loved ones.
The Suffolk County Volunteer Firefighters Burn Center Fund was formed in 1986, two years after the Burn Center was established by the founding chairman of surgery, Harry S. Soroff, MD, who had a special interest in burn care and who forged an alliance with the county's volunteer firefighters. The Fund's mission is to help burn victims, and the organization of firefighters behind it has been working in partnership with Stony Brook University Hospital ever since.
The organization holds fundraisers, generates private and corporate donations, provides burn garments for patients who cannot afford them, purchases important equipment, supports special clinical and research initiatives, and aids in community educational seminars. The new Burn Center was named to honor these volunteer firefighters, in recognition of and thanks for their support.
"This all-volunteer group epitomizes the true meaning of community service. Over the past 25-plus years, they have generously donated more than $1 million in support of Stony Brook's Burn Center," said Kenneth Kaushansky, MD, dean of the School of Medicine. "There simply could not be a group more befitting the honor of having this caring center named in its honor."
"The key to managing any type of burn, but particularly the more severe kind, is to get appropriate treatment as quickly as possible. That means not only going to a facility with the advanced expertise, protocols, and equipment, but also one that has these capabilities 24/7. For this reason, our Burn Center has long been the go-to facility in Suffolk County." — Dr. Steven Sandoval, medical director, Burn Center
Since 1984, Stony Brook has been the only hospital in Suffolk County certified by the American Burn Association to treat both adults and pediatric patients. It is the only designated burn care facility for the more than 1.5 million Suffolk County residents, and coordinates burn services throughout the region, and conducts training and research in burn care.
"The Suffolk County Volunteer Firefighters are not just a resource for Stony Brook's Burn Center, but for the entire county, as their reach extends far beyond the four walls of this hospital," said L. Reuven Pasternak, MD, CEO of University Hospital.
"The firefighters' Fund has supported many public education programs focused on prevention of burns and fires. They provide outreach to all hospitals in Suffolk County, working with staff to evaluate and care for burn patients who may come to their facilities. They teach the importance of transferring burn patients to a burn center, which has significantly more resources to care for those types of patients. On behalf of Stony Brook University Hospital, I want to personally thank the Suffolk County firefighters for their enduring support of our Burn Center. You have made today possible," said Dr. Pasternak.
At the Burn Center, which is a specialty center of the Department of Surgery, patients receive quality care provided by a highly specialized burn team, including surgical critical care physicians and nurses, respiratory therapists to plastic surgeons, physical therapists, and occupational therapists, using sophisticated equipment designed to ease patient's pain, fend off complications, and promote healing.
"In burn care, we have a saying: 'time is tissue.' That's because advanced burn care, provided in a timely fashion, can make a tremendous difference in the patient's outcome," said Steven Sandoval, MD, medical director of the Burn Center. "It's fair to say that the generous support of the Suffolk County Volunteer Firefighters has made a tremendous difference. A difference that is meaningful and real."
Burn Center patient, Erik Unhjem, who survived a plane crash in Shirley in August of 2012, gave special thanks to the Suffolk County Volunteer Firefighters and all of the Burn Center staff for the care he was given.
"Coming to Stony Brook gave me the opportunity at a second chance at life," said Mr. Unhjem.
"This is an exciting day for Suffolk County. Today we are opening the doors to the newly renovated, newly named, state-of-the-art burn unit," said John Lussa, president of the Suffolk County Volunteer Firefighters Burn Center Fund. "And without the 109 fire departments and the 28 ambulance companies in Suffolk County, this project would have never been accomplished," added Mr. Lussa, who went on to thank Dr. Sandoval and the entire Burn Center staff for their devotion to patient care.
Participating in the ceremony were Senator John Flanagan, Senator Kenneth P. LaValle, Assemblyman Steve Englebright, Suffolk County Executive Steve Bellone, and Suffolk County Legislator Kara Hahn.
"It took a team, a lot history, and a lot of individuals to make this all happen today," said Senator LaValle. "The people who work here are very, very special because this type of care takes a true labor of love. The road to opening this new center was not a smooth one; it started with the volunteer firefighters, and they have been on the front lines to make sure it was not taken away, and for that I thank them."
Read about our Living Skin Bank that further distinguishes the Suffolk County Volunteer Firefighters Burn Center, and demonstrates our commitment to advancing patient care through innovation.