Posted by Stony Brook Surgery on March 11, 2014
Facial rejuvenation procedures have soared and surpassed both breast and body procedures, according to the 2013 statistics of the American Society of Plastic Surgeons.
Botox® treatment of the face, for instance, was the number one minimally invasive cosmetic procedure performed last year in the United States. With over 8 million treatments performed, there were actually far more appointments booked for this non-surgical facial rejuvenation option compared to the more than 133,000 facelifts performed the same year.
Here, Tara L. Huston, MD, assistant professor of surgery and member of our Plastic and Reconstructive Surgery Division, answers frequently asked questions about non-surgical facial rejuvenation.
Q: What is facial rejuvenation? Is it for both women and men?
A: Facial rejuvenation covers a broad group of surgical procedures and non-invasive treatments which are designed to make your facial skin and profile look younger and more refreshed. The techniques are commonly employed in both women and men of all ages. In fact, although often associated with women, increasing numbers of men are having facial rejuvenation procedures.
Q: What exactly does non-surgical mean?
A: Non-surgical procedures can be topical, such as creams and peels; injectable, such as toxins and fillers; or laser based, such as CO2 resurfacing. All of these procedures take place in the office setting without the need for an operating room or anesthesia. There are no incisions.
Self-esteem is often connected to a person's appearance and, thus, to health and
wellness; so the benefits of facial rejuvenation go beyond cosmetic.
Q: How do non-surgical facial rejuvenation procedures fit in with health and wellness?
A: The goal of non-surgical rejuvenation is to improve how you look and feel about yourself. It is not meant to turn you into someone else, but to help you appear to be the best, most well-rested and refreshed version of you.
More than that, self-esteem is often connected to a person's appearance, and self-esteem contributes to mental well-being, which in turn contributes to physical health. So the benefits of facial rejuvenation go beyond cosmetic.
Q: What non-surgical options are available for facial rejuvenation?
A: The most common non-surgical procedures are: injection of botulinum toxin (Botox®, Dysport®) to relax muscles and smooth wrinkles; injection of soft-tissue fillers (Juvederm®, Restylane®, Radiesse®) to fill hollow areas and deep lines minimizing the appearance of aging; laser hair removal; chemical peels to smooth the skin; and microdermabrasion, also to rejuvenate the skin.
Q: Are some non-surgical options better than traditional cosmetic surgical procedures?
A: Non-surgical procedures are useful for slight changes, for maintenance of appearance and as adjuncts to surgical treatment. Traditional cosmetic surgery results in a greater degree of change, and is best after the minimally invasive procedures have been used. It also depends on the result a person is looking to achieve.
This is why it is important to consult with a board-certified plastic surgeon who is well trained in all aspects of both non-surgical treatments as well as traditional surgical procedures, so that you may be offered the best possible treatment to reach your goals.
Q: Can a facelift be achieved using non-surgical facial rejuvenation procedures?
A: The so-called Liquid Facelift restores volume to areas which have hollowed, and decreases the appearance of wrinkles. It is a combination of toxins to relax specific facial lines and fillers to add volume to key areas.

Q: What is the difference between toxin and facial fillers, which both are injectables?
A: Botulinum toxin (Botox®, Dysport®) is a highly purified neurotoxin that temporarily relaxes muscles. This effect causes facial lines and wrinkles to appear less prominent. It is also used to treat migraine headaches and excess sweating in the armpits and palms. The facial fillers, composed of a naturally-occurring substance in the body called hyaluronan, actually fill tissue in order to restore lost volume, augment lips, and minimize the appearance of deep wrinkles and scars.
Q: How long does it take for the results of a non-surgical rejuvenation to show?
A: Toxins take about three to four days to work. The results with filler are immediate.
Q: How soon can one return to work after a non-surgical rejuvenation procedure?
A: There is no downtime after these procedures. Many can even be done during your lunch hour.
Q: Can makeup be applied immediately after rejuvenation procedures?
A: It is best to wait until the following day in order to apply makeup so that the injection sites may heal.
Q: Do non-surgical rejuvenation procedures produce bruises or flaws on the face?
A: Bruising is a potential after-effect of any injection. It is more common in patients who take blood thinners such as aspirin or herbal remedies.
Q: How many times can non-surgical rejuvenation procedures be repeated?
A: These procedures can be repeated as often as is needed to achieve the desired results. Toxins last anywhere between four and twelve months depending on the anatomic area. Fillers often need replenishment every nine to twelve months. They break down faster in areas that have more movement, such as right around the mouth.
Q: How do the non-surgical methods compare with surgical methods in terms of results, cost, and duration?
A: Non-surgical methods tend to cost less than traditional surgery, allow for a quicker recovery, and produce a more subtle result. It is best to consult with a board-certified plastic surgeon to determine which procedures will allow you to achieve your goals. A cost difference isn't worth very much if you are not satisfied.
A board-certified plastic surgeon is the only physician specifically trained in all aspects of both
non-surgical treatments and traditional surgical procedures for facial rejuvenation.
Q: How does one maximize and preserve the results of a skin rejuvenation procedure?
A: All skin benefits from hydration, from rest, and from sun protection at all times!
Q: What is the advantage of having non-surgical rejuvenation procedures performed by a plastic surgeon, instead of a dermatologist or other kind of physician?
A: A board-certified plastic surgeon is the only physician specifically trained in all aspects of both non-surgical treatments and traditional surgical procedures for facial rejuvenation. They have the unique ability to understand and offer both sets of procedures, allowing you to benefit from exactly what you need. If a practitioner only performs injections or only performs surgery, he/she may not have the ability to offer the combination that may be best for you, in terms of your desired goals.
Q: After undergoing non-surgical facial rejuvenation, when do you recommend a patient opt for surgery (if ever)?
A: When you have optimized your improvement with injectable and other non-surgical options, but still feel you are not at your goal, it is a good time to explore surgical options.
Q: Does insurance cover any of these rejuvenation procedures?
A: No, they are considered cosmetic, and cosmetic procedures are not covered.
Q: What is the Stony Brook difference with regard to having non-surgical facial rejuvenation procedures?
A: At Stony Brook Medicine all of our plastic surgeons are board certified in plastic surgery. Our plastic surgeons are leaders in their field and avid innovators. Some of their discovery work focuses on patient safety, treatment outcomes, and cosmetic injectables. It allows them to incorporate the most novel surgical and non-surgical techniques with a safe environment in order to provide our patients with the best outcomes.
Click here for more information about the plastic surgeons and the plastic surgery services at Stony Brook Medicine. Visit the Before & After Gallery of the American Society of Plastic Surgeons to see results of toxin and fillers.
Posted by Stony Brook Surgery on March 6, 2014
Are You at Risk for DVT? Understanding Your Own Risk Is Important, DVT Awareness Can Save Lives
By DVT Team of Stony Brook Medicine
Deep vein thrombosis (DVT) is a potentially life-threatening medical condition caused by the formation of a blood clot in a deep vein of the leg or lower pelvis.
About 300,000 to 600,000 people are newly affected by DVT each year in the United States, according to the Centers for Disease Control and Prevention. And hospitalization is often required.
Estimates suggest that 60,000-100,000 Americans die each year of DVT-related pulmonary embolism (PE). Other statistics are equally alarming: 10% to 30% of people will die within one month of diagnosis. Sudden death is the first symptom in about 25% of people who have a PE.
Half of the people who have ever had a DVT will have long-term complications, such as swelling, pain, discoloration, and scaling in the affected limb. A third of the people with DVT/PE will have a recurrence within 10 years.
DVT/PE are often underdiagnosed. It is important to know about DVT because it can happen to anybody at any age, with increasing incidence in the elderly population
The good news is that DVT is preventable and treatable if discovered early. Here is more information about DVT that we think you should know.
Symptoms
DVT only causes symptoms in about half of the people that develop this condition, and it may only occur when the clot blocks a major vein. Some symptoms may include swelling, pain, tenderness, increased warmth, and/or discoloration of the leg that is affected.
Risk Factors
There are multiple variables that can increase a person's risk for DVT. Some are physical in nature, such as an injury or surgery. This can cause you to be immobile (prolonged sitting or lying down) and can slow down the blood flow in your veins, causing "pooling" of the blood in your legs, which may promote clot formation.
Women have a higher risk if they are taking hormone replacement or birth control pills, as well as during pregnancy (especially in the third trimester) and post-partum for up to a month.
Other causes are clotting disorders, cancer, or an inflammatory disease. Family history can be a risk factor, too. Previous episode of a DVT or a PE also puts you at an increased risk.
Download DVT Risk Assessor to find out your own risk now!
Complications
Pulmonary Embolism. This medical condition occurs in the early stages following DVT, when a blood clot breaks loose from the vein wall and travels to the lungs, blocking blood flow to the lungs. PE is potentially fatal.
Symptoms may include shortness of breath, chest pain (especially when taking a deep breath), sweating, bloody cough, rapid pulse, an increased feeling of anxiety or feeling faint and/or passing out.
IF YOU EXPERIENCE ANY OF THESE SYMPTOMS, IT IS AN EMERGENCY
AND YOU SHOULD SEEK MEDICAL ATTENTION IMMEDIATELY!
Post-Thrombotic Syndrome. This condition can occur 1-2 years after the development of a DVT. The damage in the vein from the pressure of the blood clot can cause chronic swelling. Skin discoloration can occur as well as chronic fatigue in the affected leg. Severe cases can cause chronic ulceration (open sores) of the leg, as well.
Diagnosis
Your healthcare provider will obtain your medical history and perform an assessment.
If there is a high suspicion for a DVT, a duplex ultrasound will be performed. This is a non-invasive, painless test in which sound waves are used to look at the veins of your lower legs to see if a DVT is present.
If a PE is suspected, a CT scan with contrast of your chest will be performed. For this test, an intravenous line is placed in a vein (usually in your arm) and liquid contrast is given. Multiple pictures of your lungs are taken to see if there is a blockage of blood getting there.
Treatment
Blood thinner medications are the standard of care for the treatment of blood clots. Anticoagulants (blood thinners) can be given either by a pill or injection. In some cases, thrombolytics (clot busters) can be given to certain patients; these are only given in a hospital.
In certain circumstances, surgical procedures may be done. A filter may be placed in one of the big veins in your body to help catch any travelling clots from reaching your lungs. This treatment is usually reserved for patients that cannot be anticoagulated. Clots can sometimes be removed using mechanical devices directly in the veins where the DVT is located, in combination with medications to help dissolve it.
After diagnosis, it is important to elevate your legs, avoid immobility, and wear your compression hose (as ordered by your practitioner). This strategy will help prevent post-thrombotic syndrome (as described above).
Prevention
Even if you have risk factors, there are a number of things you can do to decrease your risk. Exercise regularly and maintain a healthy weight. Don't smoke!
If you travel for longer than 6 hours or are sitting for long periods of time, you should exercise your legs frequently, get up and walk around every 2-3 hours, wear loose-fitting clothing, and keep well hydrated but stay away from caffeine and alcohol.
Before and during any hospitalization, talk to your healthcare provider about your risk of blood clots and what can be done to help prevent them. If you have to remain in bed, move around as much as possible and get up when your practitioner deems it is okay.
During your hospital stay, you may be given a small dose of an anticoagulant (blood thinners) to help prevent DVT. If a mechanical device such as compression sleeves and pump are ordered, it is important to keep it on at all times except when walking.
The DVT Team of Stony Brook Medicine was formed in 2008 to reduce the incidence of hospital-acquired DVT, and to provide the most advanced treatment options to patients with DVT. The team is led by Antonios P. Gasparis, MD, professor of surgery and member of our Vascular Surgery Division. The team successfully created a hospital-wide program for patient assessment and DVT prophylaxis, and has achieved its primary goal to significantly reduce the incidence of hospital-acquired DVT.
For more information about DVT, please see our DVT FAQs blog that features Dr. Gasparis, leader of the DVT Team; and visit the Centers for Disease Control and Prevention.
Posted by Stony Brook Surgery on March 1, 2014
March Is National Colorectal Cancer Awareness Month! Colorectal cancer screening saves lives. If everyone who is 50 years old or older were screened regularly, as many as 60% of deaths from this cancer could be avoided.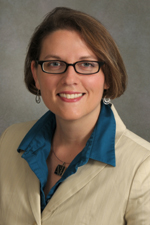 Colorectal cancer — also known as colon cancer — is the second leading cause of cancer-related deaths in the United States. It affects both men and women. Every year, more than 140,000 Americans are diagnosed with colorectal cancer, and more than 50,000 people die from it.
Awareness of colorectal cancer and its common signs is well worth it, because when detected early this cancer can be treated effectively.
Here, Paula I. Denoya, MD, a member of the faculty of our Colon and Rectal Surgery Division, answers frequently asked questions about colorectal cancer, with special attention to its common warning signs, detection, and treatment.
Q: What is colorectal cancer?
A: Colorectal cancer arises from the lining of the colon or rectum, usually from cells that secrete mucus. In many cases, it starts out as a polyp, which is a premalignant, benign lesion or an overgrowth in the lining of the colon. If left alone, a polyp can grow into cancer. However, with screening, polyps can be detected and removed, thus preventing cancer altogether.
Q: What are the signs and symptoms?
A: Colorectal cancer is often symptomless, which is why screening is so important. Some people do experience telltale signs, however. Ten warning signs of colorectal cancer are:
Blood in stool

Persistent vomiting

Persistent bloating

Decreased stool size

Change in bowel habits

Incomplete emptying of bowel
Anyone experiencing these symptoms should speak with their primary care physician.
Q: Who is at risk?
A: According to the American Cancer Society (ACS), colorectal cancer is the third most common cancer in men and women. Gender does not seem to be a factor, but age is, and risk increases after age 50.
People considered to be at higher risk include those with a family history of polyps, colon cancer, or uterine cancer; individuals with inflammatory bowel disease; anyone with a personal history of polyps; and persons with inherited syndromes such as familial adenomatous polyposis and hereditary nonpolyposis colorectal cancer.
The ACS recommends that people undergo screenings starting at age 50, with a follow-up every 10 years if no polyps are detected. Individuals at high risk should start screenings earlier and have more frequent follow-ups.
Colorectal cancer can be prevented, and it is extremely curable if caught early.
Q: How is colorectal cancer detected?
A: Colonoscopy is considered the gold standard because it is the only test that can identify and treat polyps in the entire colon. Further, if a polyp is detected during screening, it often can be removed and biopsied at that time, eliminating the need for additional procedures. (See our 2012 blog post, "New Report Affirms Lifesaving Role of Colonoscopy: Death Risk Is Cut in Half.")
While people often dread undergoing a colonoscopy, it is important to know that recent changes make it a gentler experience. For example, Stony Brook uses many different kinds of bowel preparations — some are even in pill form. The patient's physician will determine which preparation the patient will best tolerate. In the past, patients remained awake for the procedure, but now, with innovations in anesthesia, patients undergo a short, fast-working, and deep sedation that has minimal side effects including no memory of the procedure.
Stony Brook offers additional screening methods, including flexible sigmoidoscopy, barium enemas, fecal occult blood testing, and CT colonography, also known as virtual colonoscopy.
Virtual colonoscopy, while less invasive because it uses a CT scan to look at the lining of the colon, still requires bowel preparation. It is generally used with patients who may have an existing colon blockage or for whom a colonoscopy carries risks, for example, from anesthesia. Unlike a colonoscopy, in which a polyp can be removed during the screening procedure, during a virtual colonoscopy, if a polyp is detected, the patient will need an additional procedure to treat and biopsy it.
Colorectal cancer is treatable — know your options.
Q: If cancer is detected, how is it treated?
A: Colorectal cancers respond well to treatment, and often treatment is relatively uncomplicated. About 30% of cases can be treated with surgery alone. Cancers in later stages respond well to chemotherapy and radiation, and overall, the five-year survival rate approaches 65%.
Q: What distinguishes Stony Brook's approach?
A: Stony Brook Medicine offers the latest protocols and treatments for colorectal cancers — delivered by a multidisciplinary team including the new transanal endoscopic microsurgery, a less invasive procedure than the traditional approach for reaching lesions high up in the rectum.
We are internationally renowned leaders in the use of minimally invasive laparoscopic surgery for treating colorectal cancer, which offers patients considerable benefits. We use the da Vinci®S HD™ robotic surgical system for rectal cancer surgeries.
In addition, we are working to advance the practice of medicine through clinical trials and testing. We currently are participating in a multi-institution trial run by the American College of Surgeons Oncology Group to pioneer a minimally invasive laparoscopic treatment for rectal cancers.
If you are over age 50 and have not yet had a colonoscopy, schedule one soon by calling Stony Brook's Direct Access Screening Colonoscopy Program at 631-444-7523. You can request an appointment online, too.
Come to our Spring Community Update on the Prevention and Treatment of Cancer, including colorectal cancer, to be held on Saturday, March 22, from 8:30 am to 3 pm, at the Charles B. Wang Center. The event is FREE and includes continental breakfast and lunch. For more information or to register by phone, call 631-444-4000. Or, click here for more information and to register online. Registration is required by March 14. You can choose which presentation you would like to attend. The presentation on colorectal cancer — "Innovations Improve Colon and Rectal Cancer Treatments" — by Dr. Roberto Bergamaschi and Dr. Paula I. Denoya will take place from 10:15 to 11 am.
For more information about colorectal cancer, here are a couple of good online resources: American Society of Colon and Rectal Surgeons and the Centers for Disease Control and Prevention.
Watch this 1-minute video featuring Diane Keaton who explains why screening for colorectal cancer is a smart thing to do:
Posted by Stony Brook Surgery on February 28, 2014
Following Outpatient Salivary Endoscopy at Stony Brook, Wedding to Go as Planned — Pain-Free and Happily
Tina Truglia had experienced excruciating pain in her jaw for nearly a decade and was misdiagnosed with everything from mumps to mono.
Eager to have her upcoming wedding free of pain, Ms. Truglia flew from Flagstaff, AZ, to Long Island earlier this month, trading in a June week of bridal festivities including her bachelorette party, for an appointment with Mark F. Marzouk, MD, assistant professor of surgery and member of our Otolaryngology-Head and Neck Surgery Division.
Ms. Truglia had been told by former doctors that she needed an operation to remove her salivary gland, something this 32-year-old bride-to-be did not want to do so close to her upcoming nuptials.
The current standard in most institutions for treating salivary duct stones has been surgical removal of the gland that entails an incision in the neck and an overnight stay in the hospital.
The conventional "open" operation also carries with it the potential complications of scarring, wound infection, and facial nerve injury.
Leaving the stones untreated would have left Ms. Truglia at risk for severe and repeated infections. With her wedding just months away, she turned to the web and searched for another solution.
Salivary endoscopy allows for minimally invasive salivary gland surgery in a
safe and effective way, and is done on an outpatient basis.
What and who she found was only 15 minutes away from the home she grew up in in Farmingville, NY.
During her appointment with Dr. Marzouk last week, he correctly diagnosed Ms. Truglia with five salivary duct stones, the size of baby teeth, embedded in her gland.
Ms. Truglia had a salivary endoscopy, the new minimally invasive salivary gland procedure that can be used for both diagnosis and treatment at Stony Brook University Hospital. This procedure is performed by only a few surgeons in the United States.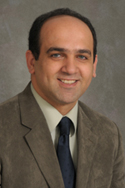 The patient was in and out of surgery within 25 minutes. She had all five stones removed by Dr. Marzouk during the endoscopy procedure. And following her post-op visit two days later, she returned to Arizona.
In 2010, soon after Dr. Marzouk joined our faculty, he performed the first salivary endoscopy ever done on Long Island. This minimally invasive technique allows for the examination of the salivary ducts under endoscopic guidance. Treatments, such as stone removal, duct dilatation, and steroid injection, can be done at the same time.
Sialolithiasis, or stone(s) in the salivary duct, is the most common disease of the salivary gland for which salivary endoscopy is done. It affects approximately 12 in 1,000 adults. Symptoms include pain, intermittent swelling of the gland, and possibly severe infection.
The success rate of salivary endoscopy in treating sialolithiasis is over 90%, as reported in the current literature, with less than 5% recurrence. Recovery time is much faster than with an open technique, and patients may return to a normal diet the same day.
Salivary endoscopy is a minimally invasive procedure. It allows for salivary gland surgery in a safe and effective way, and is done on an outpatient basis. Originally developed in Switzerland, salivary endoscopy is truly one of the most fascinating and patient-centered innovations introduced in the recent years in the field of otolaryngology-head and neck surgery.
Since Dr. Marzouk started performing salivary endoscopy at Stony Brook, he has attracted numerous patients from around the world, who travel to be cared for by him, in order to obtain the relief they seek without having a conventional operation.
For consultations/appointments with Dr. Marzouk, please call 631-444-4121. Watch this video (1:27 min) to see him do a salivary endoscopy with stone removal:
Posted by Stony Brook Surgery on February 25, 2014
Better Survival Rate Associated with Sentinel Node Biopsy; Disease Spread Detected and Treated Sooner
By Tara L. Huston, MD, Assistant Professor of Surgery and Leader, Melanoma Management Team
The New England Journal of Medicine just published the long-term results of the Multicenter Selective Lymphadenectomy Trial (MSLT-I). The report is attracting a good deal of attention for good reason.
This large, randomized international clinical trial, which began in 1994, provides the basis for utilizing sentinel node biopsy in patients with melanoma. The initial trial results indicated that evaluating the first draining lymph nodes with sentinel lymph node biopsy is feasible and accurate.
Lymph nodes are small, pea-sized structures throughout the body that work as filters for harmful substances; they contain immune cells that can help fight infection and disease (read more).
In melanoma management, a sentinel node biopsy removes the lymph node nearest a lesion and tests it for evidence of cancer. If the sentinel node is unaffected, the cancer is highly unlikely to have spread to surrounding lymph nodes or distant sites in the body.
The new report, titled "Final Trial Report of Sentinel-Node Biopsy versus Nodal Observation in Melanoma," provides the long-term follow-up data for the original clinical trial.
The largest and most important trial of sentinel node biopsy for melanoma conducted to date
supports the sentinel node-guided management used at Stony Brook Medicine.
These latest findings are important for several reasons. First, they confirm that sentinel node biopsy is useful for diagnosis of metastases; that is, for determining if the cancer has spread. Second, they reaffirm that sentinel node biopsy is the most powerful prognostic indicator. With newly approved adjuvant therapy regimens available for patients, this information is extremely important.
The long-term follow-up data also confirm that sentinel node-guided management protects against melanoma nodal recurrence. While nodal metastases can be removed when they are detected as palpable masses, these recurrences can substantially compromise quality of life and significantly increase the risk of long-term morbidity.
Our melanoma program at the Stony Brook University Cancer Center offers the most up-to-date treatment options for our patients. This latest research supports our current practice of offering sentinel node biopsy for patients with melanoma deeper than 1 mm (thickness of a dime). Currently, there are minimal data to support sentinel node biopsy for thin melanomas less than 1 mm deep, although its use may be considered in certain high-risk patients.
In addition, we are currently enrolling patients at Stony Brook into the Multicenter Selective Lymphadenectomy Trial II (MSLT-II). This randomized, international clinical trial is examining survival benefits for completion node dissection (removal of all lymph nodes in area with affected sentinel node). Participation in our clinical trials is always completely voluntary, and never interferes with the normal standards for patient care.
"If we know there's an increase for leg or arm swelling, we can justify [node removal] more to the patient if it increases survival," says Charles M. Balch, MD, professor of surgery (surgical oncology division) at University of Texas Southwestern Medical Center, Dallas, and the editor of Cutaneous Melanoma, regarded as the authoritative textbook on melanoma. "[MSLT-I] is the largest study ever done on this subject, and it's multinational with the longest follow-up. It's really a seminal work."

In his editorial accompanying the MSLT-I report in the New England Journal of Medicine, Dr. Balch says, "This practice-changing trial shows the important role of early identification and surgical removal of regional metastases, both in obtaining staging information and in improving survival in defined cohorts of patients with melanoma."
Click here to read the abstract of the study in The New England Journal of Medicine. For consultations/appointments with the surgical specialists of the Stony Brook Melanoma Team, please call 631-444-4666.
Posted by Stony Brook Surgery on February 18, 2014
Stony Brook Medicine Is 1 of 12 Institutions Nationwide Using ProvenCare in the Management of Lung Cancer
By Thomas V. Bilfinger, MD, ScD, Team Leader and Co-Director, Lung Cancer Evaluation Center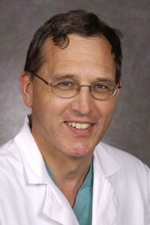 The current enthusiasm in lung cancer is focused on screening. Recently it was reported that screening for lung cancer has cleared the initial hurdles for Medicare reimbursement, and with the endorsement of screening by leading national organizations, a seemingly endless stream of media attention has been created.
This enthusiasm is justified by the fact that the earlier lung cancer can be detected, the better the chance is of obtaining a cure.
Often overlooked in this enthusiasm is the fact that even if lung cancer is detected at its earliest stage and treated with surgery, the most aggressive form of treatment available, five-year survival is far from being 100%. The best five-year results are reported in the mid 80% for stage 1 non-small cell lung cancer.
An alternative approach to improve on the care of patients with lung cancer was started in July 2010 when under the lead of Geisinger Health System and the American College of Surgeons Commission on Cancer, six institutions got together to form a consortium which thought to improve outcome by improving the overall reliability for patients who have proven non-small cell lung cancer.
Thus, the ProvenCare Lung Cancer Collaborative came into existence. This collaborative was expanded in 2012 with Stony Brook Medicine being one of only 12 institutions nationwide invited to join (read more).
Stony Brook Medicine offers nationally recognized, high reliability, up-to-date care
that is specifically tailored to patients with lung cancer.
The collaborative seeks to use a model from the auto industry whereby 27 process measures are used on a pass/fail basis. This means that if only 1 of 27 process measures is missed, a patient is categorized as a failure in the analysis. The measures are commonly used methods of care utilized in hospitals throughout the United States.
The collaborative started out with a 40% overall reliability rating and slowly improved with the first wave to a reliability of about 75%.
At that point, the second six institutions, among them Stony Brook, joined the collaborative and the overall reliability slowly improved further. It only passed 90% in April 2013, but has reached a consistent 100% over the past three months.
A total of 1300 patients are now being tracked. While it is too early to tell if these process improvements will lead to better five-year survival, it should be reassuring to patients treated at Stony Brook that utmost attention to the most up-to-date care processes are being adhered to on a daily basis.
For the patients trying to decide where to go for screening with low-dose CT scans, one thing to consider might be what happens with the information obtained. At Stony Brook, the most sophisticated non-invasive technologies, including navigational bronchoscopy and endobronchial ultrasound (EBUS) bronchoscopy and PET/MRI imaging, are used to establish a tissue diagnosis of suspicious nodules.
If treatment then becomes necessary, Stony Brook offers nationally recognized, high reliability, up-to-date care, specifically tailored to patients with lung cancer.
Visit the Lung Cancer Evaluation Center (LCEC) of the Stony Brook University Cancer Center to learn more about the Stony Brook difference in caring for patients with lung cancer. For our screening program, please call 631-444-2981.
Posted by Stony Brook Surgery on February 11, 2014
Using Latest Advance in Patient Care; New Percutaneous Endovascular Approach Called PEVAR
Our Vascular Surgery Division is now providing a new minimally invasive procedure for treatment of aortic aneurysms. The procedure is called percutaneous endovascular aneurysm repair (PEVAR).
The first PEVAR at Stony Brook Medicine was done in April 2013. Since then, over a dozen patients have undergone the procedure with excellent results, and more patients are asking for it.
PEVAR is the latest form of advanced minimally invasive treatment of abdominal aortic aneurysms (AAAs). It does not require a surgical incision, which makes it especially attractive to patients.
Patients who have PEVAR often experience even less pain and discomfort than with traditional endovascular aneurysm repair (EVAR), leading to even faster recovery and no need for narcotic medications.
Patients seeking treatment for abdominal aortic aneurysms may now undergo
a repair procedure that does not require a surgical incision.
Our vascular surgeons' use of PEVAR further distinguishes the care provided by the multidisciplinary Stony Brook Aortic Center, which is the only center of its kind in our area for patients with aortic conditions. Our aortic specialists are committed to using the latest technologies to provide the best possible treatments.
"The majority of patients with AAA are candidates for PEVAR," says Shang A. Loh, MD, assistant professor of surgery and one of the leaders of the Aortic Center.
"Eligibility for PEVAR depends greatly on the quality of the femoral arteries in the groins which are the access sites for EVAR. Factors such as calcium content and atherosclerotic disease in these vessels may preclude the ability to use the PEVAR technique."
"The PEVAR technique is especially attractive for certain patients, such as those who are obese or diabetic, because it minimizes potential wound infections."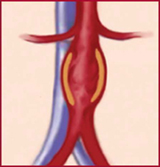 Food and Drug Administration (FDA) approval of PEVAR was given in April 2013, based on the outcomes of the first prospective, multicenter, randomized clinical trial (the PEVAR trial); the latest report describing the trial was published in the Journal of Vascular Surgery.
AAA ("triple A") is a bulging, weakened area in the wall of the abdominal aorta — the body's largest artery — resulting in an abnormal widening or ballooning, something like a bulge on an overinflated tire.
A potentially life-threatening condition, AAA has been dubbed the "silent killer" because it seldom gives warning signs. AAA is fatal in most cases if the aneurysm ruptures before being repaired. Therefore, early detection and repair are crucial.
An estimated one million Americans live with an undiagnosed AAA — including 20,000 in Suffolk County alone. According to the Centers for Disease Control and Prevention, AAA is more common in men and in individuals aged 65 years and older, particularly those with a current or remote history of smoking and with a family history of aneurysms.
About the Procedure
To repair the AAA, the surgeon uses two small puncture sites in both groins, as there is no need for an incision. The endovascular (within the vessel) repair involves a self-expanding stent that seals off the aneurysm, maintaining blood flow without risk of rupture. The patient typically goes home the day after surgery, and has minimal, if any, discomfort.
Traditional open surgical repair of AAA involves an extensive operation involving a long abdominal incision. The approach to repair changed dramatically in the late 1990s, when the FDA approved EVAR, a minimally invasive procedure that requires relatively small incisions made in each groin to access the femoral artery.
During that same period, surgeons began to investigate performing EVAR through a small puncture site in the skin above the femoral artery in the groin, rather than through a surgical groin incision. The first published report appeared in 1999.
Patients who undergo PEVAR may find it hard to believe that their aneurysm
has been repaired because the procedure is practically non-invasive.
In PEVAR, the stent graft is inserted through the puncture site, under fluoroscopic guidance, and finally deployed in the aorta.
The hole in the artery is closed using a series of sutures placed through the skin puncture site, which itself is so small that it heals without any sutures. Once the stent is released within the aneurysm, blood flows through the new graft. The aneurysm, then, slowly shrinks and is no longer a threat to the patient.
"We have used PEVAR to treat twelve patients so far at the Stony Brook Aortic Center, and have had excellent results," says Apostolos K. Tassiopoulos, MD, professor of surgery and chief of vascular surgery, who is a co-director of the Aortic Center.
"Not everyone is a candidate for this procedure, however," Dr. Tassiopoulos adds, "because patients must have large enough femoral arteries with minimal arterial calcification, and meet other selection criteria. That said, the benefits of PEVAR will certainly appeal to AAA patients who should ask to be evaluated for it."
"Among trained operators, PEVAR with an adjunctive preclose technique … is safe and effective, with minimal access-related complications, and it is noninferior to standard open femoral exposure. Training, experience, and careful application of the preclose technique are of paramount importance in ensuring successful, sustainable outcomes."

— "A Multicenter, Randomized, Controlled Trial of Totally Percutaneous Access versus Open Femoral Exposure for Endovascular Aortic Aneurysm Repair (the PEVAR Trial)," Journal of Vascular Surgery (January 2014; abstract).
For consultations/appointments with our vascular surgeons, please call 631-444-2683. Click here for information about our free-of-charge AAA screening program provided by the Vascular Surgery Division.
Posted by Stony Brook Surgery on February 6, 2014
By Aurora D. Pryor, MD, Chief of Bariatric and Advanced Gastrointestinal Surgery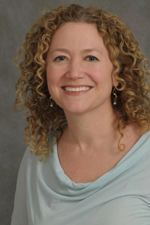 Cholecystectomy is the surgical removal of the gallbladder. It is a common treatment for symptomatic gallstones and other gallbladder conditions.
Surgical options include the standard procedure, called laparoscopic cholecystectomy, and the older, more invasive operation, called open cholecystectomy, which requires a 5- to 7-inch incision in the abdomen.
The laparoscopic procedure is deemed minimally invasive because it requires only a few small openings. Laparoscopy also has the benefit of shorter hospital stay and fewer wound problems.
Gallstone disease is one of the most common and costly of all digestive diseases, with approximately 20 million Americans having the disorder.
Annually, gallstone disease leads to more than one million hospitalizations, 700,000 operative procedures, and a cost of $5 billion. Furthermore, the prevalence of gallstones increases with age: 15% of men and 24% of women will have gallstones by age 70.
Complications related to gallstones are more common in elderly patients, with the most common being acute cholecystitis, a sudden inflammation of the gallbladder, which can cause abdominal pain, nausea, vomiting, and fever.
Understanding the best approach to treating elderly patients with gallstone disease is, thus, very important, especially in view of the fact that the oldest old — people age 85 or older — now constitute the fastest growing segment of the U.S. population.
A study was recently published in the Journal of the American College of Surgeons (see abstract) evaluating the safety of ambulatory laparoscopic cholecystectomy in patients over 65 years of age.
Outpatient gallbladder surgery has become commonplace in surgical care, allowing patients to go home the day of surgery, rather than staying in the hospital. This is also common practice at Stony Brook Medicine, but has not been studied specifically in the elderly population.
The authors of this study used a quality and outcomes database (NSQIP) maintained by the American College of Surgeons to address this question. They were able to identify 15,248 elderly patients having laparoscopic gallbladder surgery from 2007 to 2010, approximately half of which were performed on an outpatient basis. The average age of the patients studied was in the mid-70s.
The patients were not randomized, so it is likely that sicker patients had hospital admission, which proved true across several measures. Bleeding disorder, dialysis, and heart failure were the most common predictors of admission.
Not surprisingly, the admitted patients also suffered more complications, including mortality. The authors concluded that elective laparoscopic gallbladder surgery can be safely performed in healthy elderly patients, as demonstrated by low complication rates.
This observation is similar to what we have found at Stony Brook. We at Stony Brook are taking it one step further by allowing select elderly patients needing emergency gallbladder surgery to have the laparoscopic procedure without hospital admission, as well.
"The revolution in laparoscopic surgery began three decades ago when laparoscopic cholecystectomy (LC) was introduced. It did not take long for a consensus to develop and for the National Institutes of Health to pronounce LC as 'the treatment of choice for many patients with symptomatic cholelithiasis [gallstone disease].'" More LC history »
For more information about gallbladder surgery at Stony Brook, please make an appointment with one of our general surgeons by calling 631-444-4545. To learn more about the laparoscopic procedure, see the SAGES page about it.
Posted by Stony Brook Surgery on January 21, 2014
New Unit Will Help Improve Patient Care & Continue to Serve as Only Designated Burn Center in Suffolk County
After more than two years of planning and over six months of renovation, Stony Brook Medicine celebrated the dedication of the newly relocated Suffolk County Volunteer Firefighters Burn Center on January 16. The Burn Center recently underwent a move from the 4th level to the 8th level of the hospital and a multi-million dollar transformation, creating an enhanced and comfortable environment for patient care and healing.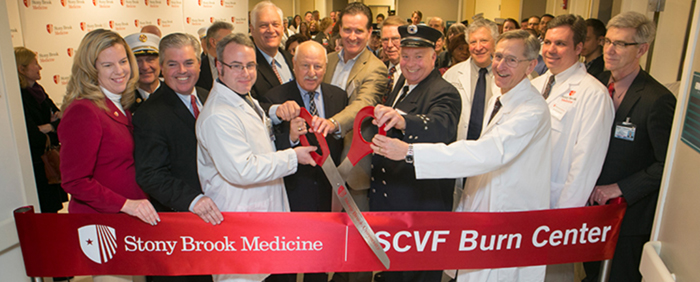 The upgraded 7,200-square-foot unit has an expanded debridement and bandaging area, larger treatment rooms, and six private patient rooms with large windows with a southerly view of Eastern Long Island. In keeping with the hospital's patient- and family-centered care philosophy, these bright and spacious patient rooms are able to accommodate overnight visitors who wish to stay with their loved ones.
The Suffolk County Volunteer Firefighters Burn Center Fund was formed in 1986, two years after the Burn Center was established by the founding chairman of surgery, Harry S. Soroff, MD, who had a special interest in burn care and who forged an alliance with the county's volunteer firefighters. The Fund's mission is to help burn victims, and the organization of firefighters behind it has been working in partnership with Stony Brook University Hospital ever since.
The organization holds fundraisers, generates private and corporate donations, provides burn garments for patients who cannot afford them, purchases important equipment, supports special clinical and research initiatives, and aids in community educational seminars. The new Burn Center was named to honor these volunteer firefighters, in recognition of and thanks for their support.
"This all-volunteer group epitomizes the true meaning of community service. Over the past 25-plus years, they have generously donated more than $1 million in support of Stony Brook's Burn Center," said Kenneth Kaushansky, MD, dean of the School of Medicine. "There simply could not be a group more befitting the honor of having this caring center named in its honor."
"The key to managing any type of burn, but particularly the more severe kind, is to get appropriate treatment as quickly as possible. That means not only going to a facility with the advanced expertise, protocols, and equipment, but also one that has these capabilities 24/7. For this reason, our Burn Center has long been the go-to facility in Suffolk County." — Dr. Steven Sandoval, medical director, Burn Center
Since 1984, Stony Brook has been the only hospital in Suffolk County certified by the American Burn Association to treat both adults and pediatric patients. It is the only designated burn care facility for the more than 1.5 million Suffolk County residents, and coordinates burn services throughout the region, and conducts training and research in burn care.
"The Suffolk County Volunteer Firefighters are not just a resource for Stony Brook's Burn Center, but for the entire county, as their reach extends far beyond the four walls of this hospital," said L. Reuven Pasternak, MD, CEO of University Hospital.
"The firefighters' Fund has supported many public education programs focused on prevention of burns and fires. They provide outreach to all hospitals in Suffolk County, working with staff to evaluate and care for burn patients who may come to their facilities. They teach the importance of transferring burn patients to a burn center, which has significantly more resources to care for those types of patients. On behalf of Stony Brook University Hospital, I want to personally thank the Suffolk County firefighters for their enduring support of our Burn Center. You have made today possible," said Dr. Pasternak.
At the Burn Center, which is a specialty center of the Department of Surgery, patients receive quality care provided by a highly specialized burn team, including surgical critical care physicians and nurses, respiratory therapists to plastic surgeons, physical therapists, and occupational therapists, using sophisticated equipment designed to ease patient's pain, fend off complications, and promote healing.
"In burn care, we have a saying: 'time is tissue.' That's because advanced burn care, provided in a timely fashion, can make a tremendous difference in the patient's outcome," said Steven Sandoval, MD, medical director of the Burn Center. "It's fair to say that the generous support of the Suffolk County Volunteer Firefighters has made a tremendous difference. A difference that is meaningful and real."
Burn Center patient, Erik Unhjem, who survived a plane crash in Shirley in August of 2012, gave special thanks to the Suffolk County Volunteer Firefighters and all of the Burn Center staff for the care he was given.
"Coming to Stony Brook gave me the opportunity at a second chance at life," said Mr. Unhjem.
"This is an exciting day for Suffolk County. Today we are opening the doors to the newly renovated, newly named, state-of-the-art burn unit," said John Lussa, president of the Suffolk County Volunteer Firefighters Burn Center Fund. "And without the 109 fire departments and the 28 ambulance companies in Suffolk County, this project would have never been accomplished," added Mr. Lussa, who went on to thank Dr. Sandoval and the entire Burn Center staff for their devotion to patient care.
Participating in the ceremony were Senator John Flanagan, Senator Kenneth P. LaValle, Assemblyman Steve Englebright, Suffolk County Executive Steve Bellone, and Suffolk County Legislator Kara Hahn.
"It took a team, a lot history, and a lot of individuals to make this all happen today," said Senator LaValle. "The people who work here are very, very special because this type of care takes a true labor of love. The road to opening this new center was not a smooth one; it started with the volunteer firefighters, and they have been on the front lines to make sure it was not taken away, and for that I thank them."
Read about our Living Skin Bank that further distinguishes the Suffolk County Volunteer Firefighters Burn Center, and demonstrates our commitment to advancing patient care through innovation.
Posted by Stony Brook Surgery on January 13, 2014
By Brian J. O'Hea, MD, Chief of Breast Surgery, and Director, Carol M. Baldwin Breast Care Center
Some women continue to experience pain one year after breast cancer surgery, according to a new study published in the Journal of the American Medical Association (JAMA), titled "Pain at 12 Months after Surgery for Breast Cancer." The study, conducted in Finland, is making news and calls for commentary to put it in perspective.
The study involved 860 women younger than 75 years of age who had undergone surgery for breast cancer that had not spread to other parts of their body.
The study revealed that one year after surgery, about one-third of the women reported no pain. The investigators found, however, that nearly 50% did experience mild pain, 12% had moderate pain, and almost 3% felt severe pain.
This is an important study as it reminds physicians of all specialties to expand their focus beyond treatment successes, and to consider, as well, what happens to the patient long after treatment. Side effects and other treatment-related sequelae are important factors too — all affecting overall quality of life.
In this particular study, 15% of breast cancer patients still reported moderate or severe pain 12 months after breast cancer treatment. Factors most closely associated with this pain included complete axillary lymph node dissection (ALND), radiation therapy, and depression.
The good news here is that fully 85% of breast cancer patients in this study had
only mild pain or no pain at all 12 months after breast cancer treatment.
Fortunately, several recent breast cancer advances have come on the heels of well-done scientific studies confirming the safety of lesser treatments.
Sentinel node biopsy (SNB), rather than ALND, is now the standard of care for operative management of the axilla in most patients with breast cancer. The less invasive approach offered by SNB spares a large number of women the morbidity (and pain) of full ALND.
Partial breast irradiation (PBI) has emerged as an alternative to conventional whole breast radiation. This shortened 5-day course of radiation is delivered to the lumpectomy site only, as compared to conventional whole breast radiation, which is delivered to the entire breast over the course of 6-7 weeks.
Less radiation should result in less long-term pain, and the PBI approach appears to be an effective option for some carefully selected women with breast cancer.
Nowadays, personalized breast cancer treatment decisions based on genomic testing of cancer tissue (Oncotype DX) can identify patients who can be effectively treated without chemotherapy.
Finally, we now have a greater understanding and appreciation of the significant emotional and psychological trauma resulting from cancer treatments. Patients suffering from depression report more bodily pain. Routine psychological screening may permit early intervention. We have made great strides in this regard, but there is still a lot of work to be done.
The good news here is that fully 85% of breast cancer patients in this study had only mild pain or no pain at all 12 months after breast cancer treatment.
Still, the most important aspect of this study is that it reminds us all to be more mindful of treatment-related morbidities. As surgeons, we should all be concerned about long-term pain issues, and should take this into consideration when prescribing treatment plans.
Going forward, treatment-related morbidities such as chronic pain should and will take on greater importance when considering options, as a greater emphasis is being placed on not only treatment successes but resultant quality-of-life issues.
"Persistent pain following breast cancer treatments remains a significant clinical problem despite improved treatment strategies," say the authors of the new study. "Data on factors associated with persistent pain are needed to develop prevention and treatment strategies and to improve the quality of life for breast cancer patients."
To learn more about treatment options for breast cancer, please call 631-638-1000 for a consultation/appointment with one of our breast surgeons.
Posted by Stony Brook Surgery on January 2, 2014
By Mark A. Talamini, MD, Chairman of Surgery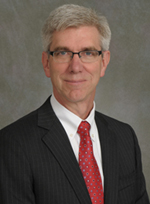 I am the new chairman of the Department of Surgery at Stony Brook Medicine, and I am very happy to be able to use our Surgery Blog to communicate with the public in an interactive way about health matters, in particular those related to surgery and what surgical patients need to know.
My primary goal with the "Chairman's Corner" of the blog is to provide commentary about new developments in surgery and its subspecialties, in order to help people better understand them; that is, what they mean, and how they will affect patient care.
Since it was launched two years ago, our blog has aimed to educate the public about new surgical innovations, controversies in surgical care, and issues of importance in surgical news.
It is my intention to further this educational mission, and to provide useful perspectives here on such matters to the Long Island community, as well as to interested people elsewhere.
The past year, for instance, has seen the following important developments: the first five-organ transplant (liver, pancreas, stomach, small and large intestine) in a three-year-old boy, the proven effectiveness of bariatric surgery for diabetes, and of course the implications of the Affordable Care Act — all of which the public needs to understand. I will be following them and blogging about them.
With my blogs I will provide commentary about new developments in
surgery and its subspecialties, in order to help people better understand them.
As for my new role at Stony Brook Medicine, let me take this opportunity to say I believe that departments of surgery have their greatest impact through innovation and excellence. The Stony Brook Department of Surgery has a long tradition of surgical excellence. This tradition provides a strong foundation on which we can further define and practice surgical excellence.
Our Department of Surgery has great potential to improve surgical care through innovation in the coming years. Why?
First, we have a spectacular faculty brimming with energy and creativity. Second, we are part of a major university with great strength in engineering and computer sciences. In particular, our bioengineering department is deeply engaged in device and procedural innovation. Third, we are located on Long Island, where the development of new ideas can be fostered.
I am tremendously excited about putting all of these pieces together and seeing great success in our efforts to advance surgery and patient care. And I am honored to have the opportunity to serve the Stony Brook Department of Surgery to fulfill the surgical aspect of the Stony Brook Medicine vision.
Please use the comments feature here to provide your responses to my blogs, and also to send me questions related to them. I will respond as quickly as I can.
Posted by Stony Brook Surgery on December 23, 2013
Researchers Conclude That Risk of Complications and Death from Valve Replacement Surgery Is Decreasing
By James R. Taylor Jr., MD, Chief of Cardiothoracic Surgery, and Co-Director, Stony Brook Heart Institute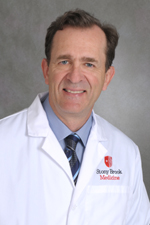 Aortic stenosis is a potentially life-threatening condition that occurs when the outflow valve from the heart becomes obstructed or "stenotic." This condition is associated with advanced age, and as the general population lives longer, the need to understand how best to care for patients with it becomes increasingly urgent. Without valve replacement, studies indicate that more than half of all patients with severe aortic stenosis will not survive an average of two years.
The Journal of the American Medical Association (JAMA) has just published an important article reviewing trends in aortic valve replacement for elderly patients. The study authors examined the records of 82 million Medicare fee-for-service beneficiaries age 65 and older from 1999 to 2011. By far the majority of these aortic valve replacement procedures were performed for aortic stenosis. In this group of patients, preoperative co-morbidities (co- existing medical problems), such as hypertension, diabetes, and renal failure, were noted to have increased over time. Atherosclerosis and history of heart failure were reported less frequently.
Absolute rates of aortic valve replacement increased from 93 per 100,000 patient years in 1999 to 112 per 100,000 patient years in 2011. Aortic valve replacement increased in all age, sex, and race strata, but most notably in patients age 75 years and older. Over this time interval, after aortic valve replacement absolute 30-day mortality decreased by 3.4% and one-year mortality decreased by 2.6%. This decrease in mortality was similar across age, sex, and race. Overall 30-day mortality after aortic valve replacement in 1999 was 7.1%, and in 2011 decreased to 3.8%. For patients age 85 and older, 30-day mortality was 12% in 1999 and decreased to 5.8% in 2011. Readmission rates decreased slightly, and length of stay was unchanged.
Elderly patients with aortic stenosis and their families should be aware of
the increasing success of aortic valve replacement.
Use of bioprosthetic valves increased from 44% to 72.7% from 1999 to 2011. However, in 2011, patients 85 and older received mechanical valves 23.9%, despite guideline recommending bioprosthetic valves in patients 65 and older. Bioprosthetic valves have the advantage of not requiring Coumadin (warfarin) as an anticoagulant (blood thinner), but have the disadvantage of a finite lifespan, usually of 15 years. At the end of their durability, they will need replacement. Mechanical valves have the advantage of potentially lasting for the rest of the patient's life, but have the disadvantage of requiring anticoagulation with Coumadin.
This study concludes that, over this time period, the rate of surgical aortic valve replacement for all patients and especially for elderly patients increased, while the outcomes from this surgery improved. The conclusions of the study are valid, and they are of increased significance given the national scope of the data collection and the large sample size (82 million patients). The limitations of this study are the use of only administrative data, without the ability to look further into the causes of these changes. For instance, are the observed trends caused by the change in the characteristics of the patients undergoing surgery, or are they caused by the improved surgery itself? That question remains unanswered.
The largest increase in rate of aortic valve replacement occurred in those patients age 85 and older. Nevertheless, this group underwent surgery less commonly than those aged 75-84. With the known increased prevalence of aortic stenosis with increasing age, this finding suggests a significant residual population of elderly patients with untreated aortic stenosis. This age group will more likely be attracted to transcatheter aortic valve replacement (TAVR). TAVR will be a desirable option if mortality rates and morbidity rates continue to equal the benchmark of open surgical aortic valve replacement established in this study.
Aortic valve replacement is increasing over time in all groups with improving quality outcomes as measured by 30-day mortality, one- year mortality, and readmission rates. Rate of aortic valve replacement has increased the greatest in patients age 85 and older with acceptable low mortality. Elderly patients with aortic stenosis and their families should be aware of the increasing success of aortic valve replacement. The decision of open surgical aortic valve replacement versus TAVR should be made with the expert advice of a multidisciplinary team of involved cardiologists and cardiac surgeons.
"Aortic valve replacement (AVR) is the second most frequent cardiac surgical procedure after coronary artery bypass graft (CABG) surgery and is now commonly performed in octogenarians and nonagenarians at experienced surgical centers. The development of transcatheter-based approaches to AVR during the past decade has been transformative, offering a less invasive approach to AVR for elderly patients who are considered high-risk candidates for surgical AVR and those at even higher risk who are considered inoperable. Recent advances in both surgical AVR and transcatheter AVR (TAVR) have spurred renewed interest in the diagnosis, evaluation, and treatment of elderly patients with aortic stenosis." — Robert O. Bonow, MD, MS, Goldberg Distinguished Professor of Cardiology, Northwestern University Feinberg School of Medicine; Director, Center for Cardiovascular Innovation, Northwestern Memorial Hospital.
Click here to see the study abstract on the JAMA website. For a consultation/appointment with one of our heart specialists to discuss aortic valve replacement, please call 631-444-1820.
Posted by Stony Brook Surgery on November 20, 2013
Stony Brook University Hospital Meets Quality Standards Established by the American College of Surgeons
The Stony Brook Bariatric and Metabolic Weight Loss Center has just been fully accredited by the Bariatric Surgery Center Network (BSCN) Accreditation Program of the American College of Surgeons (ACS). The accreditation demonstrates our center's commitment to delivering the highest-quality care for its bariatric surgery patients.
To earn the accreditation, Stony Brook University Hospital met the essential criteria that ensure its ability to support a bariatric surgical care program and the institutional performance requirements outlined by the BSCN Accreditation Standards.
Accredited bariatric surgery centers provide both the hospital resources necessary for optimal care of morbidly obese patients and the support and resources necessary to address the entire spectrum of care and needs of bariatric patients, both pre- and post-operatively.
"We are very pleased to receive accreditation from the American College of Surgeons," says Aurora D. Pryor, MD, professor of surgery, chief of general surgery, and director of the Bariatric and Metabolic Weight Loss Center. "They were very impressed with our entire staff and the Stony Brook facilities. Our group should be commended for their team effort and attention to detail as acknowledged by the surveyor."
Dr. Pryor emphasizes, "Accreditation is an important way for patients to verify that a practice has access to all the key resources necessary for optimal care, and we are proud to be acknowledged here for our excellence at Stony Brook Medicine."
Accreditation by the American College of Surgeons is an important way to verify that
a hospital has everything needed for optimal care of bariatric surgery patients — and ours does!
Bariatric surgery centers that are accredited under ACS BSCN program standards are part of the Metabolic Bariatric Surgery Accreditation Quality Improvement Program (MBSAQIP) administered by the American College of Surgeons. In March 2012, the ACS and the American Society of Metabolic and Bariatric Surgery announced plans to combine their respective national bariatric surgery accreditation programs into a single unified program to achieve one national accreditation standard for bariatric surgery centers. This transition is now in process.
ACS BSCN accreditation is awarded in categories, each with its own criteria that must be met. Facilities undergo a site visit by an experienced bariatric surgeon, who reviews the facilities' structure, process, and data quality. Because optimal surgical care requires documentation using reliable outcomes measures, accredited bariatric surgery centers are required to report their outcomes data to the MBSAQIP Data Registry Platform.
In the United States, more than 15 million people suffer from severe obesity, and the numbers continue to increase. Obesity increases the risks of morbidity and mortality because of the diseases and conditions that are commonly associated with it, such as type 2 diabetes, hypertension, and cardiovascular disease, among other health risks. At present, weight loss surgery provides the only effective, lasting relief from severe obesity.
Therefore, the ACS believes it is of utmost importance to extend its quality initiatives to accrediting bariatric surgery centers so that it can assist the public in identifying those facilities that provide optimal surgical care for patients who undergo this surgical procedure.
The American College of Surgeons is a scientific and educational association of surgeons that was founded in 1913 to raise the standards of surgical education and practice, and to improve the quality of care for the surgical patient. Its achievements have placed it at the forefront of American surgery, and have made the college an important advocate for all surgical patients. With more than 79,000 members, the college is the largest organization of surgeons in the world.
For more information about the Stony Brook Bariatric and Metabolic Weight Loss Center, call Catherine Tuppo, program coordinator, at 631-444-BARI (2274).
Posted by Stony Brook Surgery on November 13, 2013
Minimally Invasive Procedure Represents Latest Advance in Treatment of Acid Reflux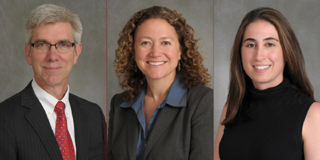 The Department of Surgery's General Surgery Division is now performing an innovative new procedure at Stony Brook University Hospital to implant a small magnetic band to help prevent gastric reflux in patients who suffer from gastroesophageal reflux disease (GERD), commonly known as heartburn, or acid indigestion, the most common symptom of GERD.
Our surgeons are the first on Long Island to be specially trained and certified to use the LINX® Reflux Management System. Use of this innovative system further demonstrates our department's commitment to using leading-edge technology to lead the way in patient care.
The new minimally invasive surgical procedure represents the latest advancement in the treatment of GERD. Surgeons implant the LINX band — a small, flexible band of titanium beads with magnetic cores — around the patient's esophagus just above the stomach. The magnetic attraction between the beads strengthens the weakened esophageal sphincter's barrier function. The procedure usually takes less than an hour to perform.
The band is strong enough to allow food and liquids to pass normally to the stomach, but immediately closes after swallowing to restore the magnetic barrier to reflux. Following the procedure, patients are able to resume a normal diet, and will typically resume normal activities in less than a week.
Studies have shown the banding procedure decreases esophageal acid exposure, improves reflux symptoms
and quality of life, and allows cessation of proton pump inhibitor medication in most patients.
"This new procedure represents a substantial advancement in our ability to treat patients who suffer from GERD," says Mark A. Talamini, MD, professor and chairman of surgery, and founding director of the Stony Brook Medical Innovation Institute.
Dr. Talamini, who performs the LINX procedure, adds: "In addition to excellent clinical results, LINX provides many lifestyle benefits compared to the traditional surgery for reflux called Nissen fundoplication. Studies show that implanting the magnetic band often reduces or eliminates the need for medications, and offers improved quality of life for our patients."
Also performing the procedure here are fellow general surgeons Aurora D. Pryor, MD, professor of surgery, chief of general surgery, and director of the Stony Brook Bariatric and Metabolic Weight Loss Center; and Dana A. Telem, MD, assistant professor of surgery and associate director of the Bariatric and Metabolic Weight Loss Center.
Drs. Talamini, Pryor, and Telem all have advanced laparoscopic skills, and are leaders in the area of minimally invasive surgery. The LINX band is implanted laparoscopically.
"The LINX procedure, which uses the novel LINX technology, is indicated for patients diagnosed with reflux who continue to have chronic reflux symptoms despite maximum medical therapy," says Dr. Pryor.
"GERD is a caused by a mechanical defect and requires a mechanical solution, which is achieved through the minimally invasive LINX procedure," Dr. Telem says. "As the first surgeons on Long Island approved to perform this procedure, we will be able to directly benefit many patients who suffer from acid reflux."
Over 30 million Americans suffer from acid reflux each month. The symptoms of GERD include heartburn, regurgitation, sore throat, cough, and chest pain. When left untreated, reflux disease can lead to serious complications, such as esophagitis, stricture, Barrett's esophagus, and esophageal cancer.
The LINX device was FDA approved in March 2012 after ten years of development and testing, including two clinical trials with 144 patients. A total of 400 implant procedures were performed over five years of clinical use. In one trial, 90% of patients achieved a reduction in time exposed to acid, with 93% reporting a 50% or greater reduction in GERD over two years. Ninety-two percent of patients were off daily proton pump inhibitors (PPIs), a group of drugs whose main action is a pronounced and long-lasting reduction of gastric acid production, after two years. The number of patients reporting regurgitation dropped dramatically from 57 to 1.
Several studies demonstrate the effectiveness and safety of the LINX procedure. Recently, two major studies were published in the New England Journal of Medicine (NEJM) and the Journal of the American College of Surgeons (JACS).

In February 2013, the NEJM published a study involving 14 U.S. and European medical centers which found that a majority of patients were able to substantially reduce or resolve their reflux symptoms after the LINX band was implanted, while eliminating use of their reflux medications. Severe regurgitation was eliminated in 100% of patients, and 93% reported a significant decrease in the need for medication. More than 94% of patients reported satisfaction with their overall condition after having the LINX system, compared to 13% before treatment while taking medication.

In July 2013, JACS reported on a six-year study of 100 patients with GERD who had been on daily reflux medications for several years before undergoing laparoscopic surgery to have the LINX system implanted. Three years after the band was implanted, 93% of patients reported significant improvement in their quality of life, and 85% reported complete cessation of their acid reflux medication. There were no intraoperative complications.
For consultations/appointments with our general surgeons who provide LINX as a treatment option for GERD, please call 631-444-2274. Watch this video (1:24 min) to see how the LINX band works:
Posted by Stony Brook Surgery on October 29, 2013
Only Center of Its Kind in Suffolk County for Patients with Aortic Conditions
We are very pleased to announce the establishment of the multidisciplinary Aortic Center at Stony Brook Medicine, in which our cardiovascular surgeons are leaders. Specialists in cardiac imaging, cardiovascular medicine, anesthesiology, cardiothoracic surgery, and vascular surgery, the center's physicians work closely with each other, and with patients' referring physicians, to provide the most focused solution to a patient's aortic disease.
The leaders of the Aortic Center's team are: Apostolos K. Tassiopoulos, MD, professor of surgery and chief of vascular surgery; Thomas V. Bilfinger, MD, ScD, professor of surgery and director of thoracic surgery; James R. Taylor Jr., MD, professor of surgery, chief of cardiothoracic surgery, and co-director of the Stony Brook University Heart Institute; Shang A. Loh, MD, assistant professor of surgery; Harold A. Fernandez, MD, professor of surgery and deputy chief of cardiothoracic surgery, and co-director of the Heart Institute; Allison J. McLarty, MD, associate professor of surgery; Sandeep Gupta, MD, assistant professor of surgery; and William E. Lawson, MD, professor of medicine, interim chief of cardiovascular medicine, and co-director of the Heart Institute.
"The creation of the Aortic Center formalizes the longstanding, multidisciplinary teamwork that has made Stony Brook a leader in the treatment of aortic problems, as well as the region's referral center for complex and high-risk cases," says Dr. Tassiopoulos. "Our goal is to provide a highly accurate diagnosis of all aortic conditions and treatment plans deploying the most effective, least invasive therapies available."
Patients don't have to travel far to receive the very best in
detection of and treatment for the full range of aortic conditions.
"The Aortic Center's extensive experience with minimally invasive interventions permits treatment of a wider range of aortic patients, resulting in shorter hospital stays and fewer postoperative complications," says Dr. Bilfinger.
As an academic medical center, we are involved in some of the key clinical trials for new aortic procedures and devices. Access to these advances enables us to offer lifesaving options to patients who might otherwise be untreatable because of their age, co-morbid conditions, or complex anatomy.
Using Leading-Edge Technology
The Aortic Center, which is closely allied with the Heart Institute, is Suffolk County's only facility offering patients comprehensive and coordinated care for the full range of aortic conditions. Our sophisticated technologies — in the hands of our specialists — help define aortic problems and the optimal treatment plan. Advanced diagnostic capabilities include:
320-slice CT scanner for greater accuracy, faster exams, and less time needed for breath-holds.

GE 3.0 Tesla MRI scanner for three-dimensional views of blood vessels to ensure the highest quality care and improved patient outcomes.

PET/MRI technology that allows simultaneous scans to determine both the structure and function of aortic abnormalities.

PET/CT scans for information about the structure and function of cells and tissues while providing greater image accuracy and shorter treatment times.

A highly sophisticated Non-Invasive Vascular Laboratory with duplex scanners and Doppler units, used in diagnosis and follow-up.
The Aortic Center's physicians are experienced in treating patients with co-existing conditions and other high-risk factors. They offer diagnosis and treatment for all aortic diseases, including:
Ascending, arch, and descending thoracic aortic aneurysms.

Thoracoabdominal aortic aneurysms.

Acute and chronic type A and B aortic dissections.

Aortic root and valve disease.

Native aortic and prosthetic graft infections.

Aortoiliac occlusive and thromboembolic disease.

Congenital aortic disease.

Mesenteric and renal aneurysmal and occlusive disease.
Our minimally invasive interventions allow us to treat a wider spectrum of patients, with shorter hospital stays, and fewer postoperative complications. Our advanced interventions include:
Endovascular stent grafts for abdominal and thoracic aortic aneurysms.

Custom-built fenestrated stent grafts to treat aneurysms with complex anatomy (read more).

Endovascular treatment of aortic dissections.

Valve-sparing aortic procedures.

Visceral debranching and stent grafting for thoracoabdominal aneurysms.

Techniques for brain and spinal cord protection during aortic procedures.

Complex aortic re-interventions.
To fulfill our mission of excellence in patient care, our physicians consistently take part in vascular quality initiatives that result in exceptional clinical outcomes for our patients — outcomes that rival those of some of the largest medical facilities in the northeast region of the United States.
We are committed to providing patients with an appointment within 1 week
of referral from their physician, and expediting the delivery of care.
The Aortic Center's team includes two clinical navigators who are hands-on every step of the way, to help ensure that patients and their families have the support and resources they need. Before, during, and after surgery, these navigators act as liaisons between the patient and attending physician to provide a seamless course of care.
Illustrated patient education materials are given to all patients and families to help them better understand their aortic condition and potential treatment options.
With the increasing number of minimally invasive techniques established for aortic repair, surveillance imaging with duplex ultrasound (sonography) or CT angiography is now a mainstay of follow-up care. And often surveillance imaging continues for life. After the patient's surgery, we recommend an interval surveillance regimen, and we work closely with the patient and his/her family and with the referring physician, to help ensure optimal lifelong care.
When a patient needs to be transferred to Stony Brook University Hospital, we are available 24 hours a day, seven days a week to provide immediate care. The hospital's Patient Transfer Center is a comprehensive emergency medical service system that is staffed by a team of specially-trained healthcare professionals.
One of the goals of the Aortic Center is to educate patients and provide primary care providers with resources that facilitate early recognition of patients at risk, timely diagnosis of aortic conditions that are often silent, and medical control of risk factors so that we reduce the number of aortic emergencies in our area.
The aorta is the main artery carrying oxygenated blood from the heart through the chest and abdomen.

In addition to blockages, congenital disorders, and infection, two of the more common problems affecting this vessel are: aneurysms, blood-filled bulges resulting from a weakening in the vessel wall; and dissections, tears in the aorta's inner wall that can cause reduced blood supply to other parts of the body and heart failure.

These problems can occur in anyone, but most patients are male, over age 55, smoke tobacco, and have high blood pressure or heart disease.

One of the goals of the Aortic Center is to educate patients and provide primary care providers with resources that facilitate early recognition of patients at risk, timely diagnosis of aortic conditions that are often silent, and medical control of risk factors so that we reduce the number of aortic emergencies in our area.
For consultations/appointments with the surgical specialists of the Aortic Center, please call 631-444-2683.