Research Assistant Professor of Surgery
Training
BA
Hartwick College (2002; cum laude); field, biology
PhD
Stony Brook University (2008); field, genetics
Research Interests
Translational research

Stem cell and induced-pluripotent stem (iPS) cell creation and development

Molecular mechanism of arteriogenesis

Identification and characterization of novel genes associated with arteriogenesis

Development of plasmid and viral vectors for therapeutic gene transfer

Role of early growth response (Egr-1) in monocyte migration

Elucidation of molecular mechanisms involved in neuromuscular disorders and syndromes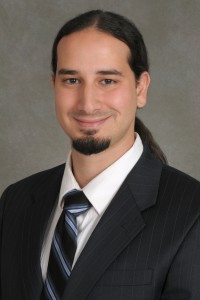 Contact Information
Department of Surgery
Health Sciences Center T19-069
Stony Brook Medicine
Stony Brook, NY 11794-8191
Tel: 631-444-8072
Fax: 631-444-8947
Personal Statement
Honors
Publications
Additional
In 2009 I began studies elucidating the process of arteriogenesis and vessel formation in response to vessel blockage. Specifically, these studies have focused on the role of the early growth response (Egr-1) gene as a master switch for this process in both mouse and rat in vivo. My research group continues to generate both in vitro and in vivo evidence demonstrating the necessity of this gene to overcoming occlusion in the arterial network, and we are now embarking on novel preliminary studies relevant to this protocol.
Award for Excellence in Biomedical Research, School of Medicine, Stony Brook University (2014)
ASBMR Young Investigator Award for "In Vivo Downregulation of Mustn1 mRNA Leads to Musculoskeletal Defects" (2008)
Advocacy Leadership Award for work as Graduate Student Organization Vice president and President (2008)
Poster Prize at Genetics Program Retreat for R. Gersch, M. Hadjiargyrou "Functional Perturbation of Mustang in Chondrocytes" (2007)
Distinguished Service Award for Work as Genetics Program Executive Board Member and 2007 Genetics Program Student Invited Symposium (2007)
Poster Prize at Genetic Program Retreat for R. Gersch, C. Liu, M. Hadjiargyrou "Silencing Mustang during Chondrocyte Proliferation and Differentiation" (2006)
Gersch RP, Hadjiargyrou M. Mustn1 is expressed during chondrogenesis and is necessary for chondrocyte proliferation and differentiation in vitro. Bone 2009;45:330-8.
Gersch RP, Lombardo F, McGovern SC, Hadjiargyrou M. Reactivation of Hox gene expression during bone regeneration. J Orthop Res 2005;23:882-90.
Liu C, Gersch RP, Hawke TJ, Hadjiargyrou M. Silencing of Mustn1 inhibits myogenic fusion and differentiation. Am J Physiol Cell Physiol 2010;298:C1100-8.
Mathison M, Gersch R, Nasser A, Lilo S, Korman M, Fourman M, Hackett N, Shroyer K, Yang J, Ma Y, Crystal RG, Rosengart TK. In vivo cardiac cellular reprogramming efficacy is enhanced by angiogenic preconditioning of the infarcted myocardium with vascular endothelial growth factor. J Am Heart Assoc 2012 Dec 19. Epub ahead of print.
Zhong N, Gersch RP, Hadjiargyrou M. Wnt signaling activation during bone regeneration and the role of Dishevelled in chondrocyte proliferation and differentiation. Bone 2006;39:5-16.