Mission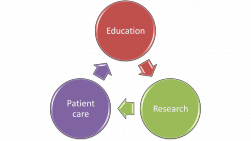 The Department has reaffirmed its strong commitment to its academic mission. Research in both basic sciences and clinical applications is well covered with world renowned, productive faculty. The department has active grants from the National Institutes of Health, the National Science Foundation and the Department of Energy. The department also receives substantial funding from industry for clinical research. At present there are active clinical protocols ranging from analgesics and gender to anticoagulants, to new forms of central nervous system monitoring. A new system of mentoring and career development has also been established for both residents and junior staff. Residents are welcome to attend the monthly research meetings.

Residents participate in human studies in such areas as clinical pharmacodynamics and kinetics, neurophysiology, patient monitoring, critical care and outcomes research. They may also be involved in animal experimentation pertaining to anesthetic agents and their adjuvants. Electives and Research years are offered as allowed by the American Board of Anesthesiology.

To promote these efforts, the department has several Ph.D. faculty members, post-doctoral fellows, research nurses and technicians.