Stony Brook University DI Program matched fully in the 2018 Spring Match.
Congratulations to 2018-2019 class! We look forward to meeting you in September!
Our 2017-2018 Dietetic Interns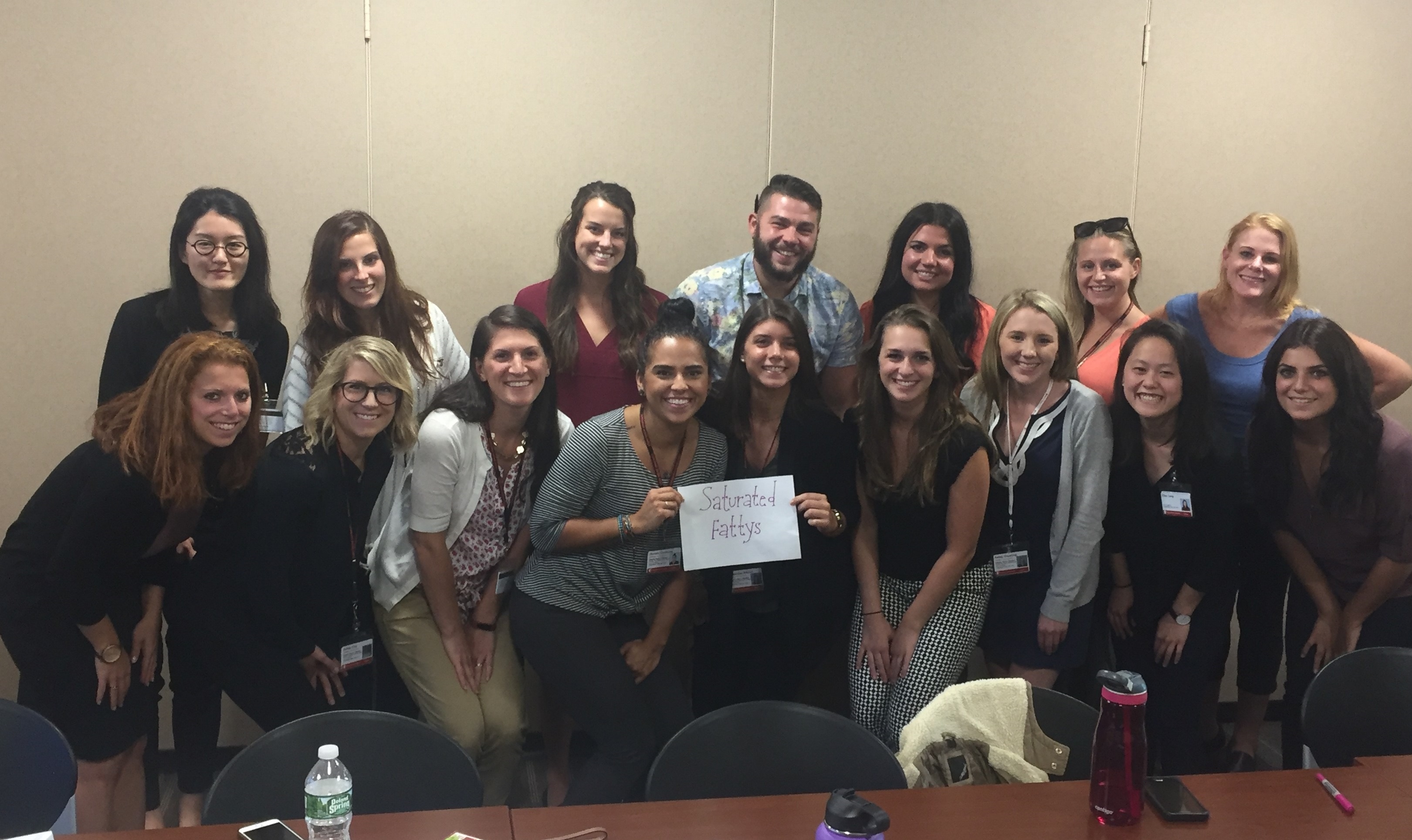 Follow us:

---
For current Stony Brook University MS Nutriton students who are applying to the Stony Brook University Dietetic Internship: After submitting their application to DICAS and selecting Stony Brook University Dietetic Internship, interested students should notify Sharon Schmidt at sharon.schmidt@stonybrookmedicine.edu of their intent. After initial screening, top candidates will be scheduled for an admissions interview. Those students with a DPD verification statement and an undergraduate GPA of greater than 3.2, can secure an interview if they complete 6 credits in the Stony Brook University MS in Nutrition program. The guarantee is for the interview only and is NOT a guarantee of a seat in the internship.
If you are interested in pursuing a Master's degree, please check out our website for the Graduate Program in Nutrition. We are now offering a fully-online 36 credit MS in Nutrition program. The link for the the website is Graduate Program in Nutrition.
PROGRAM EMPHASIS
Clinical Nutrition Therapy
Program Director

:

Associate Director

:

Josephine Connolly Schoonen, PhD, RD, CDN

Lorraine Danowski, PhD, RD

Sponsored by

:

Department of Family, Population and Preventive Medicine

School of Medicine
Stony Brook University Dietetic Internship Mission Statement
To prepare entry level dietitian nutritionists to have a positive impact on health care delivery, health promotion and the dietetics profession through the provision of high quality medical nutrition therapy, the management of high quality food service systems and/or the implementation of high quality health promotion programs.
ACCREDITATION STATUS
The Dietetic Internship Program at Stony Brook Medicine, at State University of New York,
is accredited by the Accreditation Council for Education in Nutrition and Dietetics (ACEND) of the Academy of Nutrition and Dietetics,
120 South Riverside Plaza, Suite 2190, Chicago, IL 60606-6995, (800) 877-1600 or (312) 889-0040 (phone);
The Dietetic Internship Program is fully accredited. The program will be up for reaccreditation in June 2025.






Interns at a Health Fair

Visiting a Community Garden






Even Wolfie is into nutrition!
Food Service rotation





Interns at work on the

Stony Brook Medicine

rooftop farm.