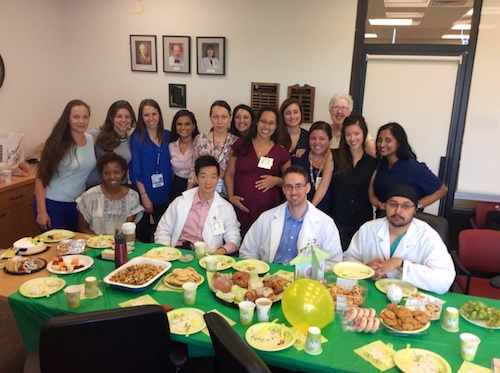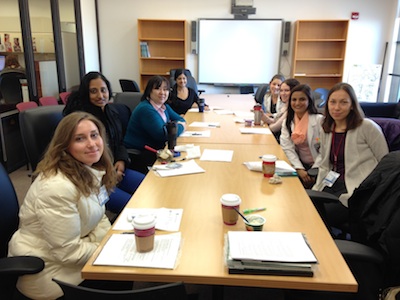 The Neurology Residency Training Programs at Stony Brook are uniquely situated in suburban Suffolk County, Long Island. This location provides an exceptional opportunity, offering an extremely diverse patient population in a peaceful and beautiful New England style setting. Stony Brook University Medical Center serves both insured and uninsured patients and serves as the County Hospital for Suffolk County. As such, we are the primary source of neurologic care for all those living in Suffolk County and surrounding areas, including the affluent population of Long Island's North Shore, as well as those on Long Island who have no insurance. The breadth of diagnoses is vast. Additionally, as a tertiary care center, residents at Stony Brook provide care for complicated patients referred from neurologists and other specialists throughout Long Island, New York and other states as well.
Strengths of the Neurology Training Programs at Stony Brook are numerous:
Our Program offers an exceptional training experience for residents with an approach not offered at most other Long Island and New York City Programs. The closed faculty system at Stony Brook means that ward teams (consisting of a junior resident, senior resident, assigned attending, medical students and rotators) are responsible for all inpatient admissions and round on all inpatients together. There are NO "private" admissions, which are usually of limited teaching value and add excessive "scut" work. All attendings rotate monthly, as do the residents.


The Residency Training Programs operate with a junior night float system. The obvious benefits of this system allow the junior neurology resident to have their on-call experience grouped together, which lessens the call burden for the remainder of the year. The Night Float system also allows compliance with both the NYS Duty Hour Regulations as well as the ACGME Duty Hour requirements.


Our major affiliate the Northport VAMC, unlike many traditional VA systems, offers a relatively new and modern VA outpatient department, located on a beautiful campus setting (golf course and all!). Each examination room is fully computerized and the VA electronic records management system (CPRS) allows for a streamlined, up-to-date and easy approach to patient notes, orders and other records.


Another exceptional feature of the training programs is an emphasis on and opportunity for resident feedback. Program Directors meet monthly with residents to provide updates and opportunity for resident comments and input. The department hosts an Annual Resident-Faculty Retreat which further facilitates exchange of ideas, opinions and discussions regarding different aspects of the residency program. Faculty mentors provide 1:1 opportunity for feedback and support.


Neurology Residency Training Programs at Stony Brook have a strong academic focus and prepare residents fully for a Board Certified careers in Neurology. Didactic teaching is well balanced with clinical experience and teaching. Upon completion of residency training, our residents are well suited for fellowships in competitive programs or private practice opportunities.


Recreationally, Stony Brook offers both exciting and relaxing opportunities in close proximity to the medical center. These include local theater/entertainment at the Staller Center, University sporting events, gym facilities, pool, beaches and parks less than 10 minutes from the medical center, and ample dining and shopping venues. New York City is one hour away by car or train and the train station is 4 minutes from the medical center. Our residents enjoy comfortable off campus housing accommodations.
Neurology residents have elective time that can be spent in any research laboratory at the University. Many residents interested in research continue to work with laboratories while on regular rotations. Residents are encouraged to report their research at national neurology meetings and at the annual meeting of the Society for Neuroscience.
We are particularly proud of the number of former residents who have gone into academic medicine. Roughly one third of our graduates now hold full-time academic appointments.
The unique blend of academic opportunity, location and lifestyle offered by the Neurology Training Programs make Stony Brook an inviting place to work and live.