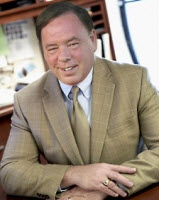 Welcome to the Department of Pathology at Stony Brook Medicine. This website highlights our achievements in medical education, basic and translational research, and diagnostic service. These pages also include important information related to our
Residency
and
Fellowship
training programs in
Anatomic
and
Clinical
Pathology.
Members of our department serve as regional and national authorities in clinical and anatomic pathology, as innovators in graduate student, medical student, and resident education, and as national and international authorities in both basic and translational research. The department is both a basic science and clinical department and provides comprehensive service in all aspects of laboratory medicine, as well as in surgical pathology and cytopathology. Our dynamic faculty members are bridging the gap from bench to bedside research with the goal of improving the effectiveness of clinical diagnosis and patient care for the citizens of New York and the broader community. Read More
---
The goal of the Stony Brook Medicine Department of Pathology Residency Training Program is to provide an excellent educational experience such that program graduates possess the knowledge, skill and attitude for the successful independent practice of pathology and for the life-long pursuit of learning. Our program provides comprehensive training in anatomic pathology (AP) and clinical pathology (CP), combined or individually, as well as in research and education. Read More
---
Dr. Kenneth Shroyer, Dr. Luisa Escobar Hoyos, and their team have received the 2018 PanCAN Translational Research Grant, which includes $500,000 in funding for their proposal, entitled: "

Keratin 17 is a novel actionable target in Pancreatic Ductal Adenocarcinoma" Read More
Dr. Jorge Benach, among leading experts, creates public awareness at the symposium on "The Tick-Born Disease Epidemic; A Stony Brook Medicine Experience" Read More Watch Coverage
Department of Pathology soon to offer new Cytopathology Fellowship Program Read More
Dr. Daniel Mockler's article on Keratin 17, a prognostic biomarker in Endocervical Glandular Neoplasia, most read primary research report of Dec 2017 Read More
Dr. Martha Furie appointed Editor-in-Chief to The American Journal of Pathology Read More
Dr. Joel Saltz, and colleagues at Stony Brook University, Emory University, and the University of Arkansas receive five-year $8 million grant Read More
Dr. Chiraag Patel joins the Department of Pathology Read More
Dr. Luisa Escobar-Hoyos receives the 2017 Young Academic Inventors Award Read More
Dr. Joel Saltz, pioneering work leads to digital image system for Pathology Read More
Dr. Ute Moll, named the recipient of 2016-2017 SUNY Chancellor's Award for Excellence Read More
Ryan Kawalerski named the sole recipient of prestigious 2018 Barry Goldwater Scholarship from Stony Brook University Read More
---
Announcements
I am pleased to announce the recruitment of Dr. Timothy Pal as Chief of Pathology at the Northport Veterans Administration Hospital. He will also serve as an Assistant Professor in the Department of Pathology at Stony Brook Medicine, with engagement in medical student and resident teaching and collaborative research. Dr. Pal is a native of Long Island who grew up in Baldwin. He completed his undergraduate education at Brown University in Providence, RI and attended medical school at SUNY Upstate Medical University in Syracuse, NY. Dr. Pal completed his Anatomic and Clinical Pathology residency at Stony Brook Medicine and subsequently completed a GI fellowship at the University of Pittsburgh Medical Center. Dr. Pal then joined University Pathologists LLC, where he served as Chief of Pathology at the William W. Backus Hospital in Norwich, CT, prior to his recruitment to our department.