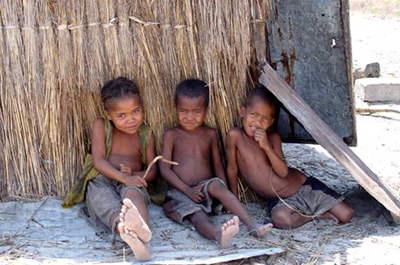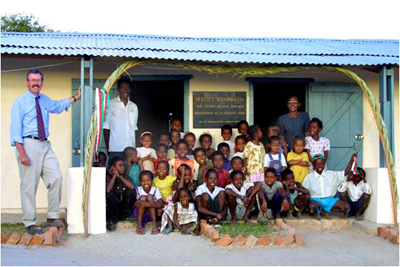 Madagascar is one of the very poorest countries in the world. In the course of paleontological fieldwork, our interactions with the children ('ankizy' in the Malagasy language) living in remote areas demonstrated a great need for both education and healthcare. There are no schools in many of these areas and the vast majority of children have never been seen by a doctor or dentist. Many times, children whom we have gotten to know quite well suffer and die from easily treatable illnesses, and are not there when we return on the next expedition. We felt we could help.

In 1998, we formed the Madagascar Ankizy Fund; its mission is to provide education and healthcare for these children. Four primary schools have been built, a system whereby students can receive secondary education in city schools has been established, an orphanage has been renovated, many wells have been dug, water filters and mosquito nets have been distributed, healthcare teams from Stony Brook University (SBU) have conducted several medical and dental missions, sister-institution status between SBU's School of Dental Medicine and the only dental school in Madagascar has been established, and a program through which used and surplus hospital equipment and supplies are shipped from hospitals on Long Island to those in Madagascar has been initiated.

MAF is administered through the Stony Brook Foundation, a 501(c)(3) not-for-profit education corporation.

For more information on the Madagascar Ankizy Fund, please visit www.ankizy.org (currently being updated).