Posted by Stony Brook Surgery on November 30, 2015
Stony Brook Children's Provides a Unique Surgical Service
"LI Mom Grateful for Baby with Healthy Appetite on Thanksgiving" is the headline of the Newsday article that appeared the day before Thanksgiving. It begins:
Baby Benjamin isn't ready for turkey on his first Thanksgiving, but he's got a hearty appetite.
That's reason enough for Leyla Echegaray to give thanks. Seven weeks ago, the newborn couldn't eat. His life was in danger because of a rare gastrointestinal blockage that required emergency surgery.
Thursday, when Echegaray and her son join relatives at grandma's Port Jefferson home for the traditional holiday feast, she'll also be thankful for her second family — the doctors, specialists and midwives at Stony Brook University Hospital.
"I can't stress how much I love and appreciate everything that the doctors here
at Stony Brook have done for me," says Benjamin's mother.
Our "Top Doc" pediatric surgeon Richard J. Scriven, MD, of our Pediatric Surgery Division, performed the operation to correct the infant's colonic atresia.
Benjamin's life-threatening atresia is a rare condition in which a part of the colon has not formed correctly, as only 1 in 80,000 to 100,000 babies are born with it.
The surgery was done emergently just 12 hours after the child was born on October 7.
Dr. Scriven explains that the section of the boy's colon where the blockage of blood supply was located had swelled 10 to 20 times the normal size, which is about the size of a pencil in an infant. During the three-hour surgery, he removed the swollen section and reconnected the colon.
A major challenge of the repair was the size difference in the parts of the colon to be reconnected. Dr. Scriven says it was like the difference between an elephant and a mouse, in that one part of the colon was so much bigger than the other part.
These two parts of bowel had to be sewn together, end to end, to repair the gastrointestinal tract.
The baby was sent home from the hospital on October 21. Feeding well, he now weighs more than 14 pounds. He has gained around 4 pounds since he was born.
"I can't stress how much I love and appreciate everything that the doctors here at Stony Brook have done for me," says Benjamin's mother. "It's been an incredible journey."
Watch the Newsday video (1:32 min) of Dr. Scriven talking about the remarkable operation, together with Benjamin's mother Leyla who describes her experience and her happiness:
Posted by Stony Brook Surgery on November 23, 2015
How to Avoid a Gallbladder Attack from All the Delicious Thanksgiving Food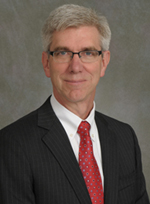 Most surgeons on-call during the Thanksgiving holiday and the subsequent holiday season are not surprised when a patient visits the ER complaining of upper right side, abdominal pain, and tenderness radiating through to the back.
There are also no surprises when an ultrasound shows a dilated gallbladder, possibly with a thickened wall, and gallstones ranging from the size of a pebble to the size of a marble or even an egg. At this point, surgery is the next logical step — a cholecystectomy, or gallbladder removal, which is one of the most common surgical procedures in the United States.
At Stony Brook University Hospital, we usually see a spike in the number of emergency cholecystectomies that are performed over the Thanksgiving holiday weekend.
Here, Mark A. Talamini, MD, professor and chairman of surgery and chief of surgical services at Stony Brook Medicine, who is a renowned gastrointestinal surgeon, shares a few practical tips on how to prevent a visit to the ER, and keep you at home with your family during the Thanksgiving holiday:
Eat smaller portions of high-fat, high-sugar foods: Thanksgiving celebrations are traditionally filled with buttery mashed potatoes, festively fatty appetizers, gooey desserts, and cheerfully spirited cocktails. Take it easy at the Thanksgiving dinner; not only will it spare you a possible trip to the hospital, but you will avoid packing on those extra end-of-the-year pounds. Researchers say many gallbladder symptoms stem from our Western diet, full of refined carbohydrates and saturated fats. "If you're having symptoms from gallstones, it's because as your gallbladder tries to squeeze, some of the gallstones are blocking the outflow of bile that is stored in your gallbladder," Dr. Talamini says. "You're basically squeezing against a closed door, and that's where the pain comes from. When you eat fatty foods that makes the gallbladder squeeze more."
Stay hydrated: During the cold months, our indoor environment is often warm and dry, making us sweat more fluid than we might expect, therefore causing dehydration. Overdoing it on holiday cocktails can accentuate dehydration. Staying hydrated also keeps the blood flowing to all organs, including the gallbladder.
Eat more fruits and vegetables: Eating fruits and vegetables increases the ratio of fiber to nutrients, which improves overall digestion and decreases the proportion of fat. Fat will stimulate the gallbladder.
Get some exercise: Exercise increases overall blood flow and motility, the ability to move food through the gut. After your Thanksgiving meal, get out with the family for a walk!
Understand your gallbladder: Watch this video (1:48 min).
According to the National Institute of Diabetes and Digestive and Kidney Diseases, 20 million Americans have gallstones. The majority of those people are unaware of the disease, and show no symptoms.
The average American has one gallbladder attack in their life that typically lasts 1 to 4 hours. However, if the attack is severe or there is a second attack, it may put the person at risk for having future attacks. Three common treatments for gallstones are a "wait and see" approach, nonsurgical removal of the stones, or cholecystectomy.
A visit to the ER may be indicated if you have the following symptoms of a serious gallbladder attack:
Abdominal pain that lasts more than 5 hours

Clay-colored stools

Fever or chills

Nausea and vomiting

Yellowish color of the skin or of the whites of the eyes
In case of an emergency. The ER at the Stony Brook Trauma Center is here to help around the clock. With the establishment of the Department of Surgery's exigent general surgery service, there is a special protocol in place for patients with acute cholecystitis, or gallbladder attack.

Patients with acute cholecystitis are streamlined from initial presentation in the ER, to exigent general surgery service evaluation, to a dedicated exigent general surgery service operating room during daytime hours, then to the post-anesthesia care unit and discharge home within 24 hours.

For more complicated patients, the exigent general surgery service is able to direct preoperative optimization so that the time-interval to surgery may be decreased. Our goal is to overall decrease patient duration until surgery, length of stay, and hospital costs, while providing the best care for the patient.
Learn more about gallstones and how to prevent a gallbladder attack. And don't let heartburn be a GI holiday spoiler, either: see our prevention tips blog for GERD Awareness Week, which is Thanksgiving week.
Posted by Stony Brook Surgery on November 18, 2015
We Strive to Define the Best Ideas in Medicine and Fulfill Our Mission of Excellence in Research
We are very pleased to announce this year's award recipients of the Department of Surgery Small Grants Program. These faculty physician-scientists will conduct their funded research projects during the current academic year. The Department annually provides support, on a competitive basis, for investigator research projects.
For this year's grants, a total of five applications were reviewed by the Small Grants Review Committee. Based on the committee's recommendations, the following two faculty members have each been awarded a grant of $15,000 to support their research project endeavors:
Angela A. Kokkosis, MD, assistant professor of surgery, of our Vascular and Endovascular Surgery Division, for her research project titled "Peripheral Arterial Disease in Women."
Dr. Kokkosis's study will test the hypothesis that earlier recognition of peripheral arterial disease (PAD) in women will result in better long-term outcomes. Apostolos K. Tassiopoulos, MD, professor of surgery and chief of vascular and endovascular surgery, is co-investigator as well as senior faculty mentor.
Recent studies by other investigators have sought to remedy the misrepresentation of women in PAD presentation, diagnosis, and management.
So far, it has been determined that women often present at a later age and stage of disease than men, and that their symptomatology is masked by coexisting osteoporosis, arthritis, or neuropathic entities.
The overall goal of Dr. Kokkosis's study is to provide the means for better recognition of early PAD to improve clinical outcomes including survival, decreased need for amputation, improved functional status, and reduced interventions.
The Department of Surgery is committed to excellence in research, and to advancing
scientific knowledge in order to improve patient care and population health.
Elliot Regenbogen, MD, assistant professor of surgery, of our Otolaryngology-Head and Neck Surgery Division, for his research project titled "Characterizing Epidemiological Trends Including Factors Related to Readmission among Preterm Infants with Apnea of Prematurity."
Dr. Regenbogen's study will test the hypothesis that, based on pilot study findings, preterm infants with apnea of prematurity (AOP) and gastroesophageal reflux disease (GERD) will have a longer hospital length of stay when compared to similar gestation age cohorts, but have a lower readmission rate than those with AOP alone.
The study's overall goal is to improve the quality of care for this very vulnerable, high-risk, pediatric patient sub-population. Medical student Shouling Zhang is co-investigator, and A. Laurie W. Shroyer, PhD, MSHA, professor of surgery and vice chair for research, senior faculty mentor.
Funded for an initial one-year period, these investigators may request a no-cost extension to extend their research efforts for up to an additional year.
The purpose of the Department of Surgery Small Grants Program is to provide funding to support preliminary data capture as "seed funding" for future grant applications submitted by faculty members. Up to three grants of $15,000 are funded annually to our faculty under this program.
The Department is committed to excellence in research, and to advancing scientific knowledge in order to improve patient care and population health. Toward this end, we conduct a broad range of basic science research and clinical trials, as well as other investigations such as epidemiological analyses and systematic reviews.
We are particularly focused on "translational" research — on bringing problems identified in patient care to the research lab and then returning research advances made by us to benefit our patients, as demonstrated by our faculty's publications. We strive to define the best ideas in medicine, through research, at Stony Brook Medicine.
Indeed, the Department of Surgery is committed to innovation, and our team is always asking, How can we improve patient care?
Learn more about the Department of Surgery Small Grants Program. Our Sixth Annual Research Day, which took place in June, further demonstrates our commitment to research, and to training physician-scientists.
Posted by Stony Brook Surgery on November 2, 2015
National Leader in Gastrointestinal Surgical Oncology Will Expand Our Clinical Services
We are very pleased to introduce Aaron R. Sasson, MD, who has joined our faculty as professor of surgery and chief of the Surgical Oncology Division.
Dr. Sasson comes to Stony Brook Medicine from the University of Nebraska in Omaha, where he was chief of gastrointestinal (GI) surgical oncology at Nebraska Medical Center, and also director of the Gastrointestinal Oncology Center of Excellence at Nebraska Medicine.
Dr. Sasson specializes in cancer surgery, particularly cancers of the GI tract, mainly pancreas cancer, liver cancer, stomach cancer, esophagus cancer, and colon cancer. In addition, he has expertise in the management of endocrine tumors of the intestines and pancreas, as well as intra-abdominal sarcomas.
Dr. Sasson will serve as a leader of Stony Brook University Cancer Center, where he will lead the surgical oncology team, which focuses on the diagnosis and management of cancers or potential cancers of the esophagus, stomach, pancreas, bile ducts, small intestine, and liver.
Dr. Sasson's multidisciplinary team at the Cancer Center is a growing unit, and will continue to expand the use of minimally invasive surgery for complex GI tumors and other diseases.
A national leader in the field of gastrointestinal and pancreatic oncology, plus a
master surgeon who is much respected by his peers and much sought after by patients.
"We are very lucky to have recruited Dr. Sasson to lead our Surgical Oncology Division," says Mark A. Talamini, MD, professor and chairman of surgery. "He is a national leader in the field of gastrointestinal and pancreatic oncology, plus a master surgeon who is much respected by his peers and much sought after by patients."
"Dr. Sasson's contribution to the Cancer Center will undoubtedly be tremendous, as he expands our capabilities to provide leading-edge diagnostic and treatment services."
A specialist in pancreas surgery, in particular the Whipple operation, Dr. Sasson has to date performed more than 500 pancreas resections, using both conventional open surgery and minimally invasive laparoscopic surgery.
Distinguished Career
Dr. Sasson's clinical excellence has been recognized by his peers through his selection for inclusion in the Castle Connolly Guide, America's Top Doctors, which represents the top 1% of physicians in the nation. In addition, he has been selected for inclusion in the Castle Connolly Guide, America's Top Doctors for Cancer, as well as the Best Doctors in America database.
Dr. Sasson received his MD in 1993 from the University of Medicine and Dentistry of New Jersey (UMDNJ) in 1993. He completed his residency training in general surgery at the University of California, San Diego, and his fellowship training in surgical oncology at the Fox Chase Cancer Center in Philadelphia, PA.
Subsequently, in 2001, Dr. Sasson joined the surgical faculty at the University of Nebraska, where over the course of a decade he rose in rank from assistant professor to full professor.
Dr. Sasson's commitment to advancing surgery is demonstrated by his scholarly activity. He has to date nearly 70 publications to his credit, including both peer-reviewed journal articles and book chapters.
In addition, Dr. Sasson serves on the editorial board of the World Journal of Gastrointestinal Surgery, and as a reviewer for American Journal of Surgery, Annals of Surgery, Anticancer Therapy, Cancer Epidemiology, Cancers, Gastroenterology & Hepatology, Gastrointestinal Cancer Research, Journal of Clinical Oncology, Journal of Surgical Oncology, Journal of the American College of Surgeons, Journal of the Pancreas, and Surgical Laparoscopy, Endoscopy & Percutaneous Techniques, among others.
As a scientist, Dr. Sasson is currently focusing his research on the development of early diagnostic tests for pancreatic cancer and on multimodality treatment of pancreatic and biliary malignancies.
Dr. Sasson is an active member of several research groups, including the Early Detection Research Network Pancreatic Cancer Working Group, Gastrointestinal Spore: Inter-SPORE Clinical Committee, and Pancreatic Cancer Collaborative Registry (member, Steering Committee), among others.
Posted by Stony Brook Surgery on October 23, 2015
Helping Women to Understand the Different Sets of Screening Guidelines Now in Use
The American Cancer Society (ACS) has just released new guidelines for breast cancer screening. Among the changes, the new recommendations say all women should begin having yearly mammograms at age 45, and can change to having mammograms every other year beginning at age 55.
The guidelines were published on Tuesday, in the Journal of the American Medical Association. The ACS commissioned a systematic evidence review of the breast cancer screening literature to inform its update of its 2003 breast cancer screening guideline for women at average risk for breast cancer.
This update also used on a supplemental analysis of mammography registry data to address questions related to when and how often a woman should be screened.
The authors of the report state that their recommendations are "based on the quality of the evidence and judgment (incorporating values and preferences) about the balance of benefits and harms."
When it comes to breast cancer screening, is less really a good idea?
Christine R. Rizk, MD, assistant professor of surgery and member of our Breast and Oncologic Surgery Division, was featured in a Fox News interview the day after the ACS update's publication, where she commented on the new breast cancer screening guidelines.
View the video news clip here (2:31 min; following unavoidable ad; if technical problems with the Fox News server inhibit video, please come back later):
What is new with the 2015 guideline? How does it differ from previous ACS guidelines?

The biggest change to the guideline is that the ACS now recommends that women at average risk for breast cancer start annual screening with mammograms at age 45, instead of age 40, which was the starting age in the previous guideline. Now, women ages 40 to 44 can choose to begin getting mammograms yearly if they want to.

The new guideline also says that women should transition to screening every 2 years starting at age 55, but can also choose to continue screening annually. The ACS is also no longer recommending a clinical breast exam as a screening method for women in the U.S. Breast self-exam is no longer recommended as an option for women of any age.
For consultations/appointments with our breast surgeons at the Carol M. Baldwin Breast Care Center, please call 631-638-1000. Learn about the mammogram procedure (note: ACS guideline quoted is from 2003).
Posted by Stony Brook Surgery on October 19, 2015
New State-of-the-Art Facility Offers Expanded Services and Convenience
We are very pleased to announce the opening of the Stony Brook Vascular Center. The spacious new center will facilitate the growing clinical practice of our Division of Vascular and Endovascular Surgery.
The Vascular Center is conveniently located in Nicolls Professional Park at 23 South Howell Avenue, Suite G — just off Middle Country Road in Centereach, where it intersects with Nicolls Road (see map).
The facility is complete with on-site procedure rooms, plus an angiography room.
This patient-friendly facility will serve as the home of our Aortic Center, Center for Vein Care, Hemodialysis Access Center, and Limb Preservation Center.
Our new office is designed to offer our patients clinical evaluation with the most advanced diagnostic tests and state-of-the-art procedure rooms for minimally invasive office-based procedures.
About the Vascular Center, Apostolos K. Tassiopoulos, MD, professor of surgery and chief of vascular and endovascular surgery, says:
"Our new office is designed to offer our patients clinical evaluation with the most advanced diagnostic tests and state-of-the-art procedure rooms for minimally invasive office-based procedures.
"We have expanded our facility to include an outpatient angiography suite for diagnostic and therapeutic endovascular interventions."
Our vascular specialists provide diagnosis and treatment of a complete range of vascular disorders, including:
Arterial blockages (PAD)
Aneurysms
Carotid artery disease
Malformations
Dialysis access
Vein disease
Our team includes our seven physicians and a vascular physiologist, plus our clinical and administrative support staff — all dedicated to Stony Brook Medicine's mission of excellence in patient care.
We also offer expertise in:
Minimally invasive procedures, including angioplasty, stenting, fistulograms, and new treatments for varicose veins
Many of these treatments can now be performed conveniently in our new outpatient office at the Vascular Center, so patients can quickly return to their everyday activities.
Click here for more information about our vascular practice. For consultations/appointments with our vascular specialists, please call 631-444-1279.
Posted by Stony Brook Surgery on October 5, 2015
Promoting Breast Health Education and the Importance of Early Detection
October is National Breast Cancer Awareness Month and a special time for us to promote breast cancer awareness and provide information on the disease.
Established in 1985, this awareness month, now an international health observance, has from the start aimed to promote mammography as the most effective weapon in the fight against breast cancer. Since then, breast cancer research has also become an important weapon in this fight.
At Stony Brook Medicine, breast cancer is the focus of a comprehensive, academic program — the only one of its kind on Long Island. At its core is our multidisciplinary breast cancer team.
Here, Brian J. O'Hea, MD, chief of breast surgery and director of Stony Brook's Carol M. Baldwin Breast Care Center, answers some of the frequently asked questions women raise after they have been diagnosed with breast cancer. The bottom line is that every woman's situation is different, and treatment needs to be tailored to the type of cancer, personal and family history, tolerance levels for treatment, and personal preferences.
Dr. O'Hea's perspective, as one of the area's premier breast cancer surgeons, gives women information to serve as discussion points with their doctors.
Breast cancer is the most common cancer among American women, other than skin cancer.
Q: What is a lumpectomy and is it safe?
A: A lumpectomy is the removal of a tumor from the breast along with some of the surrounding normal tissue.
When a lumpectomy is recommended, many women consider whether a mastectomy might be a safer choice in terms of recurrence and survival. Long-term studies have demonstrated that a lumpectomy provides survival rates equivalent to a mastectomy while preserving the breast.
A lumpectomy is often recommended to treat a single tumor that is small to medium in size. Patients with a large tumor or multiple tumors are often treated with a mastectomy. Also, the location, type of tumor, and other factors all must be considered with your doctor when making this important treatment decision.
Q: Why do lumpectomies require follow-up radiation?
A: Even when lumpectomies show totally "clean" (cancer-free) margins after surgery, radiation is required because of the natural distribution pattern that breast cancer takes. Not all the cancer stays together.
Some tiny, isolated cells may migrate to other parts of the breast beyond the scope of the surgery. This has nothing to do with the skill of your surgeon, but everything to do with the nature of breast cancer and how it manifests.
Q: If lymph nodes are "clean" (cancer-free) following surgery, why is chemotherapy needed?
A: Think of chemotherapy as an insurance policy against future cancer. This form of treatment circulates a powerful drug or a combination of drugs through all parts of the body to kill any cells that may have floated away from the cancer site and lodged in other areas.
Whether this actually happens depends on the characteristics of the tumor; some tumors can put women at a higher risk for scattered cells. This is why chemotherapy is the recommended precautionary measure.
Q: If a doctor recommends a mastectomy on just one breast, wouldn't it be safer to have a bilateral mastectomy (removal of both breasts)?
A: Long-term studies show that there is a 15% risk of a woman developing cancer in the opposite breast. However, women at higher risk may need to consider the bilateral mastectomy because their odds of developing cancer in the healthy breast are much higher.
These risk factors include a strong family history of breast cancer and the presence of the BRCA gene, which indicates a genetic disposition to breast cancer.
Q: Are there any new options when it comes to reconstruction?
A: Fortunately, because of dramatic improvements in imaging and screening technology, we are more able to find cancer in its earliest stages, which offers some women an opportunity for breast conservation instead of mastectomy.
At Stony Brook, 65% of the women treated for breast cancer have breast preservation surgery. Our surgeons work closely with plastic and reconstructive surgeons to maximize cosmetic outcomes.
Techniques include inserting AlloDerm®, a type of collagen, along with the tissue expander to give a more natural shape to the breast; smaller and more limited incisions that preserve as much of the natural breast skin as possible to facilitate a more natural reconstruction; and a new total skin- and nipple-sparing technique that leaves all of the breast skin in place, which also helps achieve the most natural result available.
However, the nipple-sparing technique is possible in only a small group of highly selected patients requiring a mastectomy [see our FAQs about nipple-sparing mastectomy].
As an academic medical center and accredited breast care center, Stony Brook works to continually refine techniques to make them more widely available for more patients.
Treatment of early breast cancer isn't necessary? This past August, a news-making scientific study was published that concluded treatment of very early breast cancer — Stage 0, as it is commonly known — may make no difference. It raised a lot of questions and caused much concern. On our blog Dr. O'Hea clarified how a woman's needs can supersede the science and justify surgery: "It's the woman who is diagnosed with breast cancer, not the medical community, that should be happy with the [treatment] decision" (read more).
Community Update: "Breast Cancer Overview and Update." Hear Stony Brook physicians discuss the latest imaging techniques, prevention strategies, and treatment options for breast cancer. Hosted by Dr. O'Hea. Community members, patients, family members, caregivers, and healthcare professionals are welcome. A light dinner will be served. Tuesday, Oct. 27, 6 to 9 pm, at the Charles B. Wang Center Lobby, Stony Brook University, 100 Nicolls Road, Stony Brook. Free. Reservation required. RSVP to 631-444-4000.
Special events for Breast Cancer Awareness Month: Stony Brook University Cancer Center and the Town of Brookhaven are partnering to "Turn the Town Pink."
Posted by Stony Brook Surgery on September 29, 2015
Stony Brook Trauma Center Is Recognized as a National Leader in Trauma Care
September is National Traumatic Brain Injury Awareness Month. It's a good time to learn about traumatic brain injury (TBI). What's most important is learning how to prevent a TBI and what to do if such an injury happens.
A TBI is any injury that occurs to the brain. It is caused by a bump, blow, or jolt to the head or a penetrating head injury that disrupts the normal function of the brain.
Not all blows or jolts to the head result in a TBI. The severity of a TBI may range from "mild," i.e., a brief change in mental status or consciousness to "severe," i.e., an extended period of unconsciousness or amnesia after the injury (see "Recognizing TBI Symptoms and What to Do").
TBIs commonly result from motor vehicle accidents, falls, and sports-related trauma.
The statistics underscore the importance of preventing TBIs. These particular injuries are a major cause of death and disability in the United States, contributing to about 30% of all injury deaths.
In the past year TBIs accounted for nearly 2.2 million emergency department visits, 280,000 hospitalizations, and 50,000 deaths, according to the Centers for Disease Control and Prevention's latest report to Congress. Unfortunately, despite multiple methods used to lower the incidence, TBI rates in the United States are on the rise.
If a brain injury occurs, it's important for members of our community to know
Stony Brook is the only designated regional (Level I) trauma center in Suffolk County.
Those who survive a TBI can face effects lasting a few days to disabilities that may last the rest of their lives.
Effects of TBI can include impaired thinking or memory, movement, sensation (e.g., vision or hearing), or emotional functioning (e.g., personality changes, depression). These issues not only affect individuals but can have lasting effects on families and communities.
Preventing TBIs and Associated Disabilities
The good news is that in many cases, TBIs can be prevented. There are many simple things an individual can do:
If you ride a motorbike or motorcycle, wear a helmet. Statistics show that the number and severity of head injuries decrease with helmet use. States that have repealed their helmet laws show an increase in head injuries and, ironically, organ donation. Also, be sure that the helmet is crash-certified by the appropriate federal agencies.
If you ride a bicycle, wear a helmet. It is estimated that between 74% and 85% of all bicycle-related head injuries could be prevented with helmets.
Other outdoor activities that require wearing a proper helmet are using in-line skates, riding a skateboard or scooter, riding horses, skiing, snowboarding, batting and running bases when playing baseball or softball.
Avoid falls from ladders when outdoors by not using them during adverse weather conditions (e.g., high wind, rain) and when indoors by using a step-stool with a grab bar to reach objects on high shelves. Falls from portable ladders — step, straight, combination, and extension — are the cause of many TBIs. Before climbing the ladder or onto the chair, think of an alternative plan. People who take blood thinners for other medical conditions should not be climbing ladders. The risk of TBI from a fall is too great!
Implement falls prevention strategies for children and for seniors:

Children. Children are naturally curious, they like to explore. Adults need to provide a safe environment for their exploring. Children are most likely to be injured in a fall at home. Utilize the safety straps in high chairs, infant carriers, swings, shopping carts and strollers. Place baby carriers on the floor, and on top of a table or counter. Move furniture away from windows, as a child could climb out the window. More tips and resources from the CDC.
Seniors. Fall injury is the leading cause of hospitalization and death for seniors. Preventing falls is possible. If a senior takes any medications or has any medical conditions, they should review all with a healthcare practitioner. Medications can interact with one another and cause dizziness or weakness that can lead to a fall. Many seniors can benefit from an assessment by a physical therapist to help with gait strengthening and training (read more).



Avoid drinking and driving. Alcohol is a factor in 50% of motor vehicle accidents where a death occurs. Not only does alcohol affect reaction time when driving, it could also interfere with the healthcare provider's ability to assess and treat you properly.
If you are taking any type of narcotic medication, ask your doctor if it is okay for you to drive. In fact, it is a good idea to ask your doctor this question when you start any new medications, as many can impair judgment and slow reaction times.
Properly utilize the restraint systems in your car. Correctly fit seatbelts fit low across the hips and from shoulder to hip. Avoid tucking the shoulder strap under your arm, or wearing the lap belt too high. For the airbags to work properly the seatbelt must be worn.
Our trauma specialists at the Stony Brook Trauma Center advocate prevention and participate in a number of community initiatives aimed at preventing accidental injury, such as Safe Kids.
Recognizing TBI Symptoms and What to Do
TBIs can have different kinds of physical and psychological effects. There is a wide range of symptoms associated with them. Some may appear right after the traumatic injury, while others may appear days or weeks later (see partial list of symptoms).
You must seek immediate medical help — go to an emergency room — if any of the following occur: worsening or severe headache, slurred speech, seizures, repeated vomiting, increased confusion or restlessness, difficulty with balance or walking, difficulty with vision, unable to stay awake when you normally would be awake, any symptom that concerns you, family members or friends.
If a brain injury occurs, it's important for members of our Long Island community to know Stony Brook is the only designated regional (Level I) trauma center in Suffolk County and a recognized leader in trauma care — not just in New York, but in the nation.
The Stony Brook Trauma Center coordinates trauma services for all of Suffolk County, and is instrumental in setting and maintaining the highest standard of care.
There is no greater gratification than when our patients visit with
our healthcare team after making a remarkable recovery.
With sophisticated diagnostics and a collaborative, multidisciplinary team composed of emergency physicians, trauma surgeons, orthopedic surgeons, neurosurgeons, other specialists as needed, nurses, critical care doctors, and respiratory, physical, and occupational therapists, Stony Brook takes a comprehensive approach to all injuries, especially brain injuries.
Because a brain injury can worsen once it occurs, Stony Brook uses a number of early interventions to relieve pressure on the brain, such as draining fluid from the brain to decrease damage from swelling and to keep blood flow to the brain from being compromised.
Once patients are medically stable and can be discharged, Stony Brook physicians continue to monitor them, whether they are discharged home or to a rehabilitation center, to ensure that patients can return to as close to a pre-injury condition as possible. There is no greater gratification than when our patients visit with our healthcare team after making a remarkable recovery.
"The public health burden of TBI is substantial — affecting the lives of millions nationwide. While prevention of TBI is the key public health strategy for reducing the burden, it is imperative for those in public health, clinical practice, and research to design and evaluate effective rehabilitation strategies that reduce the negative health effects of TBI. However, access to services may be limited for those in need due to cost, geographic restrictions, and insurance. Filling critical research gaps, increasing access to care, and improving the effectiveness of rehabilitation services can help lead the way to improve the overall quality of life for persons living with TBI and their loved ones." — CDC's Report to Congress on Traumatic Brain Injury in the United States: Epidemiology and Rehabilitation
For more information about TBIs and how to prevent them, visit the Centers for Disease Control and Prevention and the Brain Trauma Foundation, and also see the NINDS Traumatic Brain Injury Information Page.
Posted by Stony Brook Surgery on September 22, 2015
We Are Committed to Doing Surgical Volunteer Work Here and around the World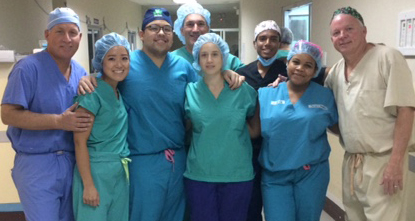 Our "special ops" team of faculty and residents just returned from Ecuador after successfully completing their four-day mission of providing free surgical care to needy patients in the Pacific port city of Guayaquil. They operated in the Hospital Militar there.
The faculty who went on this mission, one of several we've done in Ecuador, were Alexander B. Dagum, MD, and Richard J. Scriven, MD — both veterans of previous missions.
The residents on the mission were Kelly Detoy, MD, a second-year resident; Patrick Hartendorp, MD, a fifth-year resident; and Jocellie Marquez, MD, a first-year resident. Our team also included Jani Lee, a medical student at Stony Brook. They all learned the importance of surgical volunteering.
We have changed lives for the better: some no longer in pain from their gallbladder or hernia; some can use a finger again after a contracture is released; babies and toddlers can now eat, talk, and suck for the first time.
Our surgeons worked long days to do their jobs on this mission. Here are the numbers of procedures they performed:
Hernia repairs: 24
Laparoscopic gallbladder removal surgery: 19
Plastic surgery (incl. repairs of cleft lips/palates, burn scars, congenital anomalies): 35
Our physicians and members of Stony Brook's operating room staff went to Guayaquil as part of the team sent by
Blanca's House
, a Long Island-based organization of volunteer healthcare professionals who provide free medical treatment to people without access to good healthcare.
Drs. Dagum and Scriven serve on the board of directors of Blanca's House.
"Most of the children we cared for and their families would not normally have access to high-quality 21st-century medicine, and it is thrilling to be able to help them and change their lives forever," Dr. Dagum has said about his missions in Ecuador.
Dr. Dagum points out, "Thousands of children in developing nations each year never receive the proper treatment or corrective surgery for conditions such as burns and congenital deformities. Such missions give them the chance to be treated by state-of-the-art medical practices in their homeland."
Posted by Stony Brook Surgery on September 15, 2015
New Study Underscores Need for More Knowledge about Gastrointestinal Stromal Tumors
Gastrointestinal stromal tumors — known by the abbreviation GISTs — are tumors of the digestive tract. Some GISTs are non-cancerous (benign), while others are cancerous. Although they can be found anywhere in the digestive tract, most are found in the stomach.
Until the late 1990s, not much was known about these tumors. Good lab tests for identifying them weren't available, and many of them ended up being classified as other kinds of gastrointestinal (GI) cancers.
Current estimates for the total number of GIST cases each year in the United States range from about 3,000 to about 5,000. However, a more accurate estimation of the number of people diagnosed with GISTs remains unknown.
A member of our Surgical Oncology Division, Joseph Kim, MD, who is a national leader in the management of GI cancers, just published an investigative study to address the lack of knowledge about the true incidence of GISTs.
Our results show that nearly two thirds of GIST cases have been underreported.
The paper by Dr. Kim and his colleagues, titled "Underreporting of Gastrointestinal Stromal Tumors: Is the True Incidence Being Captured?," appears in this month's issue of the Journal of Gastrointestinal Surgery, a prominent peer-reviewed journal that updates surgeons on the latest developments in GI surgery.
Dr. Kim discovered that a large number of GISTs are not reported to local and national cancer registries. As such, these errors result in falsely low incidence rates and impact the resources that are given to combat this cancer.
"GISTS were classified as distinct cancers in 2002," says Dr. Kim. "Since then, GISTs have remained a poorly understood cancer for patients and physicians alike."
Dr. Kim's investigations clearly show that GISTs, even at cancer centers or university hospitals, are not uniformly reported.
"There are two important conclusions that may be drawn from these results," Dr. Kim explains: "First, GISTs should be managed by experts who understand how to diagnose and report these cancers. Second, GISTs are likely to be more common than what is currently known."
Dr. Kim emphasizes that accurate reporting of GISTs is paramount for increasing awareness of this deadly disease and allocating the appropriate resources necessary to properly diagnose and treat patients.
Posted by Stony Brook Surgery on September 10, 2015
Support the Stony Brook Colon and Rectal Surgery Team to Help Find Cures
Crohn's disease and ulcerative colitis are the main forms of inflammatory bowel disease. Both conditions are characterized by chronic inflammation of the digestive tract, and both may involve crippling abdominal pain, as well as other potentially devastating symptoms.
While Crohn's and colitis share many similarities, there are differences. For one thing, colitis is limited to the colon while Crohn's can occur anywhere between the mouth and the anus. At the same time, both can be devastating, and in this regard they are very similar.
The Crohn's & Colitis Foundation of America (CCFA), is a non-profit, volunteer-driven organization whose mission is to cure Crohn's disease and ulcerative colitis and improve the quality of life of children and adults affected by these diseases.
The organization sponsors "Take Steps" community walks throughout the United States to raise awareness and mission-critical funds for cures for Crohn's and colitis.
In fact,Take Steps is now a nationwide event in 145 communities across the country. CCFA's 2015 Eastern Long Island Take Steps program and walk will take place on the campus of Stony Brook University on Sunday, October 25 (details below).
---
Here are some facts about inflammatory bowel disease (IBD) provided by the Crohn's & Colitis Foundation of America:
There are nearly 1 in 200 Americans living with IBD.

70,000 new cases are diagnosed each year.

150,000 (about 10%) of people with IBD are children under age 18.

Most people develop the diseases between ages 15 and 35.

Children under 18 are the fastest-growing patient population and are often the most severely impacted by the diseases.

163 genes associated with IBD have been discovered, but their functions are still unknown.

Symptoms may include abdominal pain, persistent diarrhea, rectal bleeding, fever, weight loss and fatigue.

Many patients have complications affecting other body parts — anemia from blood loss, inflammation of the eyes, joint pain, and more.

The average patient is misdiagnosed twice.

The number of Crohn's and colitis cases has increased 20 times since World War II.

Approximately 20% of patients have another family member with Crohn's or colitis.
---
Paula I. Denoya, MD, of our Division of Colon and Rectal Surgery, is the leader of the Stony Brook Colon and Rectal Surgery Team that will take part in the 2015 Eastern Long Island Take Steps for Crohn's & Colitis. She says:
"This year, I will be walking in the Take Steps for Crohn's & Colitis. It is a casual 2-mile stroll on the Stony Brook campus, following family-oriented festivities. Our goal is to raise money for crucial research, bringing us closer to a future free from Crohn's disease and ulcerative colitis.
"Over 1.4 million American adults and children are affected by these digestive diseases. While many suffer in silence, Take Steps brings together our community in a fun and energetic atmosphere, encouraging them to make noise and be heard.
"Donations will help support local patient programs, as well as important research projects. This cause is very important to me, and I appreciate the community's help as we fight for a cure."
Dr. Donoya's team is one of approximately 100 teams from Stony Brook University Hospital and from elsewhere throughout our local community that will take part in the Take Steps walk at Stony Brook.
The Take Steps program at Stony Brook will include food, music, and kid's activities.
The event will feature the rock band Music Therapy, whose members include our department chairman Mark A. Talamini, MD, our department administrator John M. Hutter, MBA, MS, and our department statistician Jamie Lee Romeiser, MPH. The other two band members are from Stony Brook Medicine's psychiatry department.
In the past four years, CCFA has succeeded in bringing together over 100,000 people through its Take Steps program, and raised close to $32 million to help further its mission to find cures.
For more than 40 years, research supported by CCFA has contributed to the growing body of knowledge and understanding of Crohn's disease and ulcerative colitis. Today, both CCFA and the National Institutes of Health actively support research in the field, and there are approximately 80 new therapies in the pipeline.
Posted by Stony Brook Surgery on September 2, 2015
Redefining the Surgical Oncology Division with New Faculty and Capabilities
We are very pleased to introduce our new gastrointestinal (GI) surgical oncologist Joseph Kim, MD, who has joined our faculty as an associate professor of surgery in the Surgical Oncology Division.
Dr. Kim comes to Stony Brook Medicine from the City of Hope National Medical Center in Duarte, CA, where he directed the upper GI tumor surgery service, and where he developed and directed the ACGME-accredited surgical oncology fellowship training program.
"Dr. Kim is well known as an excellent clinical surgeon, with a busy practice encompassing gastrointestinal surgical oncology with a focus on hepato-biliary-pancreatic disease," says Mark A. Talamini, MD, professor and chairman of surgery.
"He has mentored scores of residents and fellows, and brings a reputation for active effective teaching in the operating rooms and clinics. We expect he will rapidly become clinically busy, caring for patients afflicted with cancer from throughout Suffolk County and beyond."
Dr. Kim is well known as an excellent clinical surgeon, with a busy practice encompassing
gastrointestinal surgical oncology with a focus on hepato-biliary-pancreatic disease.
Dr. Kim will advance minimally invasive (laparoscopic and robotic) liver, pancreatic, and gastric surgery for Stony Brook Medicine, and he brings his expertise with cytoreduction and HIPEC for peritoneal surface cancers.
Dr. Kim earned his medical degree at the Loyola University Chicago Stritch School of Medicine, where he was elected to the Alpha Omega Alpha Medical Honor Society. He trained in general surgery at the University of Cincinnati, and then completed a three-year fellowship in surgical oncology at the John Wayne Cancer Institute in Santa Monica, CA.
Following his training, Dr. Kim joined the City of Hope National Medical Center in 2006, where he rose to the rank of associate professor of surgery.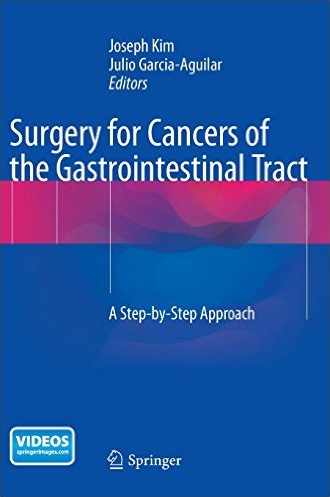 An active scholar as well as clinician, Dr. Kim is the author or co-author of more than 90 publications, many in high-impact surgical and cancer journals. He serves as a reviewer for numerous journals, including Annals of Surgery, Annals of Surgical Oncology, British Journal of Surgery, Cancer, Journal of Clinical Oncology, and Proceedings of the National Academy of Sciences, among several others.
Last year, Dr. Kim published a leading-edge textbook titled Surgery for Cancers of the Gastrointestinal Tract: A Step-by-Step Approach (Springer). This 329-page textbook, supplemented by videos, provides a concise summary of the current management of each GI cancer, and is of great utility to not only surgeons at all levels of training, but also for surgeons in practice who seek to reinforce or learn new surgical techniques.
As a scientist, Dr. Kim is currently conducting research aimed at characterizing the role of chemokine receptors in GI cancers and, ultimately, identifying novel therapeutic agents to prolong the survival of patients with these cancers.
Learn more about Dr. Kim and his credentials, clinical practice, and scholarly work. To make an appointment for a consultation with Dr. Kim, please call his office at 631-444-8086.
Posted by Stony Brook Surgery on August 25, 2015
New Study Raises Doubts about Whether Treating Early Breast Cancer Is Necessary
By Brian J. O'Hea, MD, Chief of Breast Surgery, and Director, Carol M. Baldwin Breast Care Center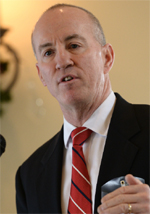 "As many as 60,000 American women each year are told they have a very early stage of breast cancer — Stage 0, as it is commonly known — a possible precursor to what could be a deadly tumor. And almost every one of the women has either a lumpectomy or a mastectomy, and often a double mastectomy, removing a healthy breast as well.
"Yet it now appears that treatment may make no difference in their outcomes. Patients with this condition had close to the same likelihood of dying of breast cancer as women in the general population, and the few who died did so despite treatment, not for lack of it."
This is how the New York Times opened its report about the news of a scientific study just published in JAMA Oncology, titled "Breast Cancer Mortality after a Diagnosis of Ductal Carcinoma In Situ." It's alarming news for many patients and their families.
Here, our chief of breast surgery, Dr. Brian J. O'Hea, offers his opinion of the study, and explains what its implications are for women with early-stage breast cancer. It must be understood, he says, that a lot of factors affect the treatment decision.
~~~~~~~~~~
The results of this study are not totally unexpected, and confirm something that we've known for a long time. That is, for patients with ductal carcinoma in situ (DCIS), mastectomy offers no survival advantage over breast conservation therapy (BCT). But that fact alone does not make the mastectomy procedure "unnecessary."
In deciding the best treatment option, there are many other considerations beyond survival rates:
BCT requires a microscopically clear margin. Some patients have diffuse disease. Others have persistently positive margins. These patients are not eligible for BCT, and they require mastectomy.

BCT normally requires 6-7 weeks of daily radiation.

Even in experienced hands, some breast deformity and asymmetry is expected after BCT.

Minimally invasive mastectomy techniques combined with advances in post-mastectomy reconstruction, mastectomy patients can have excellent cosmetic results.

Patients who chose BCT require life-long surveillance breast imaging. For mastectomy patients, no further imaging is needed.

There is a higher risk of cancer recurrence in the breast when a woman chooses BCT. Patients who do have recurrence after BCT normally require mastectomy, and under those circumstances, post-mastectomy reconstruction is more difficult.

While breast cancer recurrence after BCT does not appear to have a negative impact on survival, the recurrence itself can be emotionally devastating.
So, survival is not the only factor in this decision.
That which may be considered "unnecessary" to the medical community,
may in fact be necessary for a woman.
While we surgeons recommend and encourage breast conserving surgery for suitable patients, some women choose mastectomy because:
Their disease is diffuse, and not suitable for BCT.

They don't want 6-7 weeks of daily radiation therapy.

They prefer mastectomy with whole-breast reconstruction over breast deformity and asymmetry that frequently accompany BCT.

They wish to avoid further breast imaging with mammograms, sonograms, MRIs, and the anxiety that they produce.

They want to lower the risk of breast cancer recurrence.
Given the proven safety of BCT, the medical scientific community has been recommending lumpectomy with radiation as an alternative to mastectomy. And while breast conserving surgery remains a very effective treatment, in recent years it seems as though more and more women are pushing back against that recommendation.
There is much more to the story than just the survival data. While multiple scientific studies have confirmed the safety of breast preservation, this does not mean that women have to choose that approach.
We physicians have to be thorough and honest when discussing treatment options, and it would be insincere to portray mastectomy as a better treatment, because it isn't.
That said, it is equally if not more important to listen to our patients, their concerns and their fears. Because at the end of the day, it's the woman who is diagnosed with breast cancer, not the medical community, that should be happy with the decision.
So, that which may be considered "unnecessary" to the medical community, may in fact be necessary for a woman.
Otis W. Brawley, MD, chief medical officer for the American Cancer Society, says he is "not ready to abandon treatment until a large clinical trial is done that randomly assigns women to receive mastectomies, lumpectomies, or no treatment for DCIS, and that shows treatment is unnecessary for most patients" (New York Times).

Whether to have a mastectomy or a lumpectomy? First, talk to your surgeon to see whether both are options for you. If they are, you must weigh the risks and benefits of each surgery, and choose the one that's right for you. For helpful information concerning this matter, visit Susan G. Komen.
Read the abstract of "Breast Cancer Mortality after a Diagnosis of Ductal Carcinoma In Situ" (entire article). Call 631-638-1000 for consultations/appointments with our breast surgeons.
Posted by Stony Brook Surgery on August 19, 2015
Perpetuating the Legacy of Excellence of Past Chairman; Expanding Our Faculty
We are very pleased to announce the campaign to establish the John J. Ricotta Professorship in Surgery. This professorship, once funded, will be the first endowed professorship in our department. It will enable us to expand our faculty with a distinguished appointment, and to further our mission of excellence in patient care, education, and research.
The decision to honor John J. Ricotta, MD, professor emeritus of surgery, was based on his distinguished leadership during his tenure here as chairman from 1997 to 2008.
Dr. Ricotta was a dynamic leader at Stony Brook Medicine (known then as Stony Brook University Medical Center). He earned the respect and admiration of all who encountered him. He was not only a great surgeon and physician-scientist, but a great teacher and gentleman. In short, he was for us a model of excellence.
"During the course of his career, Dr. Ricotta has participated in the education of hundreds of medical students, surgical residents, and vascular surgery fellows," says Mark A. Talamini, MD, professor and chairman of surgery. "In addition, he has recruited and helped mentor dozens of faculty members across multiple institutions. His involvement in the professional and personal development of physicians and surgeons remains the highlight of his academic career."
As our department's leader, Dr. Ricotta hired over 50 full-time faculty members to build and expand the department, including several of our current leaders who continue to distinguish the department's clinical and academic excellence:
Several of these physician-scientists are recognized as not only national leaders in their fields but international leaders. All are making surgery better.
Our endowment goal for the professorship is $750K — and we're committed to success.
About Dr. Ricotta, Dr. Tassiopoulos says: "John is a visionary in medical education. He was instrumental in Stony Brook's becoming one of the first six institutions in the country to adopt an integrated 5-year vascular surgery residency. This training paradigm is now the accepted practice nationwide."
Indeed, Dr. Ricotta has dedicated his professional career to the education and training of surgeons and to advancing the care of patients with vascular disease.
A native of Buffalo, NY, Dr. Ricotta was educated as an undergraduate at Yale University. He earned his medical degree and completed a surgical residency at Johns Hopkins University. Following his surgical residency, he completed a research fellowship in vascular surgery at Walter Reed, and was a registrar in thoracic surgery at Frenchay Hospital in Bristol, England.
All told, Dr. Ricotta spent 20 years as a professor of surgery at the State University of New York. He returned to Buffalo, NY, as professor of Surgery at SUNY-Buffalo in 1988 where he was chief of surgery at Millard Fillmore Hospitals, founded the Department's Division of Vascular Surgery, and established a vascular surgery training program.
Dr. Ricotta moved to Stony Brook in 1997 to serve as chairman of our department. During his time with us, he strengthened the clinical and academic performance of the department. He worked with the faculty to revamp all our educational programs.
As an academic surgeon, Dr. Ricotta has authored more than 250 articles and book chapters in all areas of vascular disease, and has lectured all over the world on all aspects of vascular care.
Currently, Dr. Ricotta is practicing as a vascular surgeon in Washington, DC, where he is chairman emeritus of the Department of Surgery at Washington Hospital Center and professor of surgery at both Georgetown University and George Washington University. In addition, he is a senior director of the American Board of Surgery.
Other leadership roles in which Dr. Ricotta has performed during his career include serving as president of the Western New York Vascular Society, the Eastern Vascular Society, and the Society of Clinical Vascular Surgery; as secretary of the Society for Vascular Surgery; and as chairman of the Vascular Surgery Board of the American Board of Surgery.
For more information and/or to make a donation (fully tax deductible), please call Ann Boyd-Stewart, assistant vice president of medical advancement, at 631-444-1091, or email her.
Posted by Stony Brook Surgery on August 13, 2015
Our Department Continues to Do Its Part to Change the Face of Surgery
The #ILookLikeASurgeon hashtag buzz, now trending on Twitter and elsewhere, is a wonderful celebration of women surgeons. And we're very pleased about it!
The #ILookLikeASurgeon hashtag is the inspiration of UNC-Chapel Hill surgery resident Heather Logghe, MD, who says it best: "As women surgeons, whether we are in our first year of training or an emeritus professor, it's most important that we ourselves believe we 'look' like surgeons. Because we do."
The social media movement Dr. Logghe started last week took off fast. It's quite a phenomenon and certainly a hopeful sign of the times. Women surgeons from around the world are sharing photos — pictures of themselves with their babies and families, in the operating room, mugging with coworkers, doing competitive sports, and marking life milestones.
Our Department of Surgery continues to do its part to change the face of surgery by recruiting women surgeons, as well as by encouraging female medical students to pursue careers in surgery.
Currently, women surgeons form 29% of the full-time faculty of the department, and almost a third of our general surgery residents are women.
"We will continue to seek venues and ways to attract women to our field, and to our department," says Mark A. Talamini, MD, professor and chairman of surgery. "Fortunately, we have a nucleus of absolutely outstanding women surgeons and scientists on our faculty who are naturally attractive as role models to our learners here at Stony Brook."
Our female faculty are active participants in the mentoring program sponsored by the Stony Brook Medicine Student Branch of the American Medical Women's Association to provide female medical students with special guidance and support (read more). Their participation has already motivated many students to become surgeons.
While the gender gap remained particularly large among surgeons throughout the past century, the new century has seen the number of women attending US medical schools reach that of men, and the gap is apparently closing among graduates entering general surgery training programs, according to a recent study published in the Journal of the American College of Surgeons.
Posted by Stony Brook Surgery on August 12, 2015
Join Us on Saturday, September 19, for Our Third Annual Walk & Help Support Our Healthy Weight Education Initiatives
Obesity is a disease that we at Stony Brook Medicine are committed to helping address — through prevention, education, treatment, and research.
That's why we are sponsoring our Third Annual Walk for Weight Loss. This community event is a great way to show your support — not only for the 78 million Americans struggling with obesity — but for anyone working to achieve and maintain a healthy weight: friends, family, co-workers, fellow Long Islanders, yourself. At the same time, you'll be supporting healthy weight education initiatives sponsored by the Stony Brook Bariatric and Metabolic Weight Loss Center.
Obesity is a chronic and progressive disease that affects multiple organs in the body, reduces the quality of everyday living, and shortens life expectancy.
The good news is that when obesity is resolved, many of its related health problems — including diabetes, gastric reflux, high blood pressure, gallbladder disease, sleep apnea, urinary tract infections, infertility, and joint pain — dramatically improve or disappear. In fact, complete resolution of multiple health problems is something we see routinely at the Bariatric and Metabolic Weight Loss Center.
Our interdisciplinary team includes experts in all forms of obesity treatment — diet, exercise, counseling, and weight loss surgery. Working closely with the patient, we develop a comprehensive treatment plan that includes long-term follow-up. We also conduct research, advocate for bariatric and metabolic health, and reach out to the community with education and information.
We invite you to join us in our efforts. Whether you are honoring someone struggling with obesity, demonstrating your determination to win the battle yourself, or simply supporting our effort to bring healthy weight education to our community, please show you care and put on your walking shoes. After all, walking is healthy for everybody.
Registration for adults (age 16+) is $20. To encourage family fitness and healthy lifestyles, registration is free of charge for a child or adolescent accompanying a paid participant.
Walk for Weight Loss Community Walk … Saturday, September 19, 2015 … Stony Brook University Campus … Check-in time: 9 am … Start time: 9:30 am … Rain or shine … ½-mile or 3-mile course.
For more information and/or to register, please call 631-638-2029 or visit the Stony Brook Bariatric and Metabolic Weight Loss Center. Download the Walk brochure and mail-in registration form.
Posted by Stony Brook Surgery on August 5, 2015
Most women desire a nipple reconstruction or restoration procedure to complete their breast reconstruction after they have had a mastectomy.
Although nipples created by a plastic surgeon do not have the same sensation or react as natural nipples, they look like natural nipples and can offer women an improved sense of completeness after breast cancer reconstruction surgery.
Women who are interested in nipple reconstruction have a variety of options to consider, including surgical and non-surgical procedures.
Here, Tara L. Huston, MD, FACS, assistant professor of surgery and dermatology, and Janet L. Trabosh, RPA-C, MPH, both members of our Plastic and Reconstructive Surgery Division, answer frequently asked questions about nipple reconstruction.
Q: What is nipple areolar reconstruction?
A: Nipple reconstruction is the recreation of a nipple and/or areola in the most projecting portion of the breast mound. This can be done both surgically as well as non-surgically, depending on the desired outcome.
Q: Can a woman's natural nipple be reattached to her reconstructed breast?
A: Yes and no. There are many nipple-sparing techniques that we can employ on the day of mastectomy to either preserve or reattach the native nipple [see our "FAQs about Nipple-Sparing Mastectomy"]. This must be decided before the operation, and carried out on the day of mastectomy surgery. On the other hand, when the nipple has been removed with a traditional mastectomy, it cannot be reattached months later.
Q: When can a woman have a nipple reconstruction?
A: Nipple-areolar complex reconstruction may be done any time the nipple-areolar complex is missing. This can be after mastectomy, after central lumpectomy (which includes resection of the nipple-areolar complex, but preservation of the breast), after oncoplastic reduction where the tumor is involving the nipple [see our "FAQs about Oncoplastic Breast Reduction"], or after non-cancer operations where the nipple is absent.
Nipple-areolar complex reconstruction may be done any time
the nipple-areolar complex is missing.
Q: Is nipple reconstruction required after breast reconstruction?
A: No, it is not required. Like every aspect of breast reconstruction, it is a personal choice. Nipple reconstruction can be done at any time after the breast mound has been recreated and the blood supply is re-established. This is usually three months after the permanent implants are in place or following flap surgery. There is no time limit on when nipple-areolar complex can be safely performed. Some women have the procedure done as soon as is possible; some wait 5 to 10 years; and a small percentage decide to forgo it altogether.
Q: Why should a woman have nipple reconstruction?
A: A woman should have nipple-areolar reconstruction if she desires to have it. It is meant to complete the reconstruction and give the reconstructed breast as natural an appearance as is possible. Some women will opt for the non-surgical tattoo technique, as opposed to the surgical technique, where a "bump" is created, because they do not want to wear a bra and do not want to have anything showing through their shirts.
The purpose of the non-surgical technique is to have the appearance of a nipple for when the patient is in the shower or looking at herself in the mirror. Although there is no "bump," we can create very natural-appearing three-dimensional tattoos using medical tattooing in our office. This is the best of both worlds for some patients.
Q: Is nipple reconstruction surgery permanent?
A: All surgery is permanent; however, surgically created nipples may flatten and tattoos may fade, necessitating additional procedures to maintain projection and color.
Q: What is the time difference for nipple reconstruction if a patient needs chemotherapy?
A: Nipple-areolar complex reconstruction is performed after the completion of chemotherapy once the patient has recovered. This is usually the last stage in reconstruction, and chemotherapy is completed at an earlier time point shortly after the initial breast cancer surgery.
Q: How long is the recovery from a nipple reconstruction surgery?
A: The recovery is rather quick. Using tattoo, the patient may return to work the following day. Using a flap technique, the recovery will depend upon where the skin graft is taken from. The newly reconstructed breast mound itself is rather insensate at the site of nipple-areolar complex reconstruction, thus discomfort is very minimal.
Most flap techniques require a few days for the initial healing and then back to work. We often recommend a two- to four-week hiatus from intense exercise in order to allow the surgical scars to heal. However, walking is encouraged beginning the evening of the procedure.
3D nipple tattoos give the appearance of the areolar complex
with a projected nipple without the projection.
Q: What are the surgical nipple reconstruction techniques?
A: The nipple itself is made from a local flap using the skin on the top of the breast. The most common techniques are the C-V and skate flaps.
The areola can be reconstructed with a full-thickness skin graft from a site remote on the body, such as the bra roll, a C-section scar, or, lastly, the inner thigh. This circular graft benefits the patient by giving the areola a topography different that the surrounding breast, and it is able to hide some of the transverse mastectomy scar, if one exists.
Q: What is nipple tattooing?
A: We use a tattoo machine to deposit color into the dermal layer of the skin to tattoo on a nipple-areolar complex. We can do this over a reconstructed nipple to add color to the existing nipple and create a surrounding areolar. We can add color and highlights to an existing reconstructed nipple-areolar complex to add color and highlights for an improved look, and we can also create a 3D nipple tattoo.
Q: What are 3D nipple tattoos?
A: 3D nipple tattoos are created using a tattoo technique that gives the appearance of the areolar complex along with a projected nipple without the projection. Therefore, women can have a projected look when they look at themselves in the mirror unclothed, but without the unwanted projection if they would like to eliminate the need for a bra under their clothes
Q: Is nipple reconstruction covered by insurance? Is nipple tattooing?
A: Yes, both surgical and non-surgical reconstruction of the nipple-areolar complex are procedures covered by most insurance companies.
Q: What is the Stony Brook difference with regard to nipple reconstruction?
A: At Stony Brook Medicine, all of our plastic surgeons are board certified in plastic surgery. They are leaders in their field and avid researchers. Some of this research focuses on nipple-sparing mastectomy, patient safety, and surgical outcomes. It allows us to incorporate the most novel surgical techniques with a safe surgical environment in order to provide our patients with the best surgical outcomes. In addition, our team at Stony Brook can provide 3D nipple tattooing, which is the latest technique for patients who are interested in this option.
For consultations/appointments with our plastic surgeons specializing in nipple reconstruction and/or our nipple tattoo specialist, please call 631-444-4666. Learn about our Plastic & Cosmetic Surgery Center.
Posted by Stony Brook Surgery on July 21, 2015
The Leadership of Our Department Is Highly Qualified to Achieve Excellence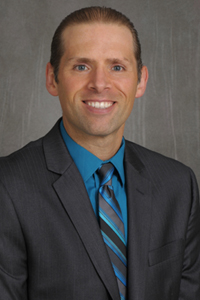 We are very pleased to announce that our department administrator, John M. Hutter, MBA, MS, FACHE, CMPE, recently became a Fellow of the American College of Healthcare Executives, the nation's leading professional society for healthcare leaders.
"Because healthcare management ultimately affects the people in our communities, it is critically important to have a standard of excellence promoted by a professional organization," says Thomas C. Dolan, PhD, FACHE, CAE, president and chief executive officer of ACHE.
"By becoming an ACHE Fellow and simultaneously earning board certification from ACHE, healthcare leaders can show that they are committed to providing high-quality service to their patients and community."
Fellow status represents achievement of the highest standard of professional development. In fact, only 7,500 healthcare executives hold this distinction.
To obtain Fellow status, candidates must fulfill multiple requirements, including passing a comprehensive examination, meeting academic and experiential criteria, earning continuing education credits, and demonstrating professional/community involvement. Fellows are also committed to ongoing professional development and undergo recertification every three years.
Our department administrator holds the distinction of being board certified in healthcare management.
Mr. Hutter joined the Department of Surgery's leadership team in April 2014 as the department administrator and also the business manager of Stony Brook Surgical Associates. He had previously been our interim administrator for more than three years, and knows well how to help us succeed.
Mr. Hutter has been a healthcare executive at Stony Brook Medicine since 2008, when he joined the Department of Pathology as its senior administrative director. In that position, among other accomplishments, he created a financial plan that is a model of success.
Prior to Stony Brook, Mr. Hutter was director of ambulatory care (2005-06), then director of operations (2006-08) at St. Luke's-Roosevelt Hospital in New York, NY. He had held other leadership and administrative positions at Memorial Sloan-Kettering Cancer Center, where he started his career in healthcare in 2002.
A native Longer Islander, Mr. Hutter received his MBA in finance and MS in healthcare management from St. Joseph's College in 2006. He subsequently earned board certification as a certified medical practice executive (CMPE) from the Medical Group Management Association, the nation's leading association for medical practice executives and leaders.
Posted by Stony Brook Surgery on July 9, 2015
Our Residency Programs Train Physician-Scientists to Both Practice and Advance Surgery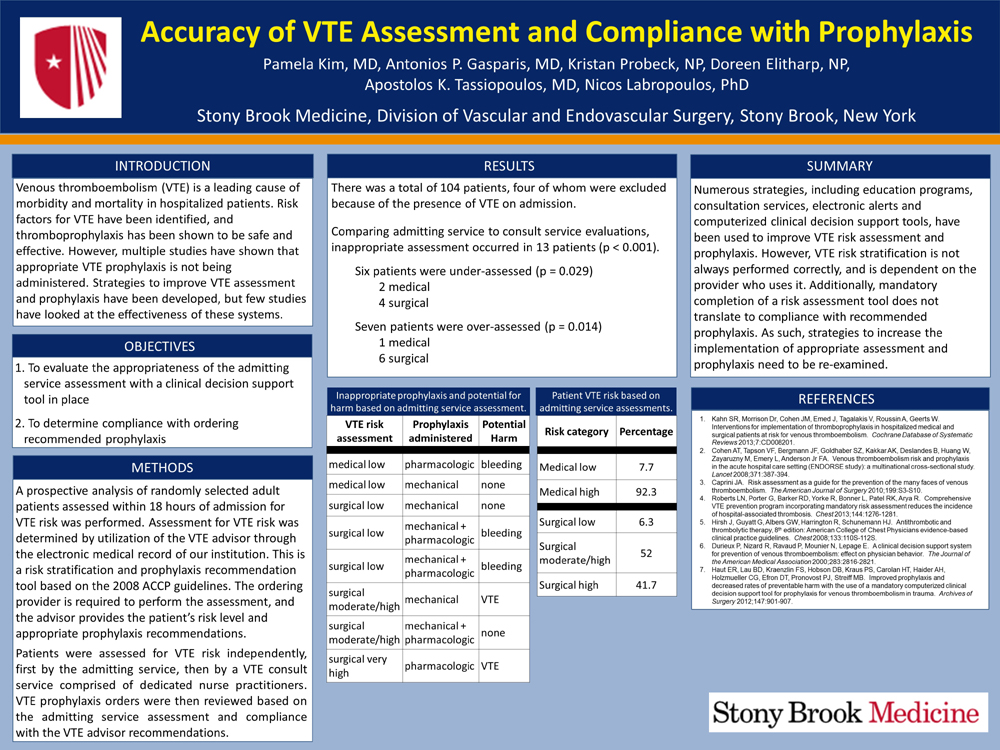 Now that our blog is up and running again following the launch of our new website, we are very pleased to provide this report about the Department of Surgery's Sixth Annual Research Day, which took place in June at the Charles B. Wang Center on west campus of Stony Brook University.
This year's program was another great success, as the event continues to grow, with more research presentations.
"Stony Brook Medicine is geared for making research happen," said Mark A. Talamini, MD, professor and chairman of surgery, in his opening remarks at the program. "Our Research Day celebrates our discoveries. Not only that, it demonstrates that our team is always asking, how can we make surgery better?"
Research Day demonstrates that our team is always asking, how can we make surgery better?
The program included nearly 50 posters presenting study abstracts, plus five oral presentations moderated by faculty discussants, and it attracted more than a hundred attendees from Stony Brook Medicine and the University community.
The keynote speaker was Charles J. Yeo, MD, professor and chairman of surgery, Jefferson Medical College of Thomas Jefferson University in Philadelphia, PA. A national leader in the management of pancreatic cancer, he is co-director of the Pancreas, Biliary and Related Cancer Center at Jefferson University Hospital.
Dr. Yeo's talk, "The New Faces of Pancreatic Cancer Treatment," addressed the need for advances in research to increase the survival of patients with pancreatic cancer, which currently is one of the deadliest cancers.
Dr. Yeo said, "One of the reasons our program has been so successful is that we have three laboratories in the Department of Surgery using tissue from our resections to study the basic molecular biology and genetics of pancreatic cancer."
This research, Dr. Yeo emphasized, gives his team impressive data on novel therapies.
Commenting on the purpose of Research Day, A. Laurie W. Shroyer, PhD, MSHA, professor of surgery and vice chair for research, who oversees the event, says: "Research Day shows the commitment of our department to advancing scientific knowledge in order to improve patient care and population health.
"Residents and fellows, as well as junior faculty, utilize their research projects to address important clinical questions that they face each day, fostering their curiosity and building their excitement and enthusiasm for current and future biomedical research.
"By networking at events such as Research Day, they gain new opportunities for collaborative multi-disciplinary team projects. Most important, our Research Day lights the pathway for trainees to envision a future career in academics."
Our Research Day lights the pathway for trainees to envision a future career in academics.
All categorical residents in our general surgery residency program are required to conduct at least one research project each year, and to present their studies at the Research Day program.
All of our residency programs are committed to training physician-scientists who can both practice and advance surgery in their careers after they graduate from Stony Brook.
Established in 2010, Research Day is an opportunity for our residents as well as our faculty and medical students to present their surgical research. The focus of the program is moving the science of surgery forward.
The Research Day program offers continuing medical education (CME) credit; this activity is designated for a maximum of 3.5 AMA PRA Category 1 Credits™.
2015 RESEARCH DAY POSTERS
Here are the titles/authors of the posters exhibited at this year's Research Day. Together, they demonstrate the range of research activity within the Department, and the impressive productivity of our residents and students:
Accuracy of VTE assessment and compliance with prophylaxis | Kim P, Gasparis AP, Tassiopoulos AK, Labropoulos N. Winner of poster competition. Dr. Kim will receive the expenses to attend a scientific meeting where she can present her study.
Acute diverticulitis with abscess and/or retroperitoneal pericolic air: a randomized controlled Trial | You K, McConnolly T, Sullivan R, Bergamaschi R.
Acute gallbladder volvulus: an unexpected intraoperative finding | Abbas S, Chantachote C, Gracia G.
Alpha cell contributes to new beta cells after a nondiabetogenic injury to the pancreas | El-Gohary Y, Gittes G.
Beyond the learning curve: bile duct injuries following laparoscopic cholecystectomy normalize to open in the modern era | Halbert C, Telem DA. Semi-finalist in poster competition.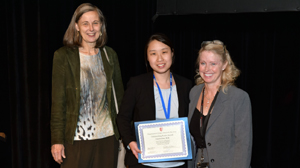 Burn rates negatively related to median household income: an analysis of burn registry data of Stony Brook University Hospital, NY, USA | Chiu J, Singer A, Sandoval S, Thode H.
Comparing the psychological and cosmetic outcomes of nipple-sparing mastectomy with simple mastectomy | Kryeziu S, Huston TL, Rizk CR.
Differences between sex in clinical presentation and outcomes after peripheral vascular intervention | Jasinski P, Tassiopoulos AK, Kokkosis AK.
Do not snare sesile rectal polys | Lee J, Connolly T, Ogunlowo D, Bergamschi R.
Does PET/CT accurately reassess stage IIIA (N2) non-small cell lung cancer? | Genchanok Y, Nemesure B, Moore W, Matthews R, Bilfinger TV. Semi-finalist in poster competition.
Effect of minimally invasive surgery fellowship on residents' case log | Altieri M, Telem DA, Scriven RJ, Thornton D, Halbert C, Pryor AD.
Emergency department DVT management: a 5-year analysis of admissions data | Svestka M, Telem DA, Tassiopoulos AK, Gasparis AP.
Evaluation for rectal cancer before proceeding with a restorative proctocolectomy for ulcerative colitis | Abbas S, Connolly TM, Zitelny E, Bergamaschi R.
Examining coronary artery bypass grafting outcomes of multi-institutional cardiac surgeons: should the regionalization of CABG services be revisited? | Bilfinger TV, Shroyer AL, Taylor JR Jr, Gioia W, Bishawi M.
The extent of lobular carcinoma in situ at surgical excision predicts for the development of subsequent breast cancer | Gooch J, King T. Semi-finalist in poster competition.
Extralevator vs standard abdominoperineal resection for rectal adenocarcinoma | Hartendorp P, Giuratrabocchetta S, Vellavallil S, Bergamaschi R.
Fabrication of an in vitro 3D model of tissue-engineered human skin for use as skin graft | Singh G, Klein G, Bui DT, Dagum AB.
Facial artery musculomucosal flap for reconstruction of partial glossectomy defects | Aliano K, Korsh J, O'Brien K, Kilgo M, Addona T, Saltman B, Frank D, Davenport T.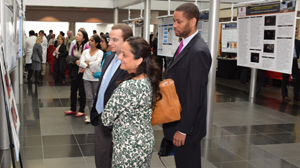 Iatrogenic diaphragmatic hernia in infants: potentially catastrophic when overlooked | El-Gohary Y, Schuster I, Scriven RJ, Coren CV, Kessler E.
Identifying the prevalence of lower extremity deep vein thrombosis among high-risk inpatients at Stony Brook University Hospital | Nzeribe A, Labropoulos N.
Lap band outcomes from 19, 221 patients across centers and over a decade within the state of New York | Altieri M, Yang J, Telem DA, Meng Z, Frenkel C, Halbert C, Talamini MA, Pryor AD.
Laparoscopic right colectomy versus laparoscopic-assisted colonoscopic polypectomy for endoscopically unresectable right colon polyps: a randomized controlled trial | Connolly TM, Yang K, Lascarides C, Buscaglia J, Denoya PI, Nagula S, Bucobo JC, Rajapakse R, Richards R, Bergamaschi R.
Laparoscopic treatment of superior mesenteric artery syndrome | Nasser AE, Chu G, Brathwaite CE.
Large animal model of tissue ischemia associated with hand-assisted colorectal resection | Leonard M, You K, Connolly T, Sullivan R, Bergamaschi R.
Long-term post-CABG survival: performance of clinical risk models versus actuarial predictions | Carr B, Romeiser J, Ruan J, Gupta S, Seifert FC, Zhu W, Shroyer AL.
Management trends in ulcerative colitis in the biologic era | Codipilly D, Chamil MZ, Meng Z, Yang J, Telem DA, Denoya PI.
Patient satisfaction scores: factors influencing patient perceptions of surgical management, care, and outcome | Kaymakcalan O, Klein G.
Post-mastectomy seroma and infection: correlated to timing of drain removal? | Trostler M, Landford W, Klein G, Khan SU.
Prevalence of ECA internalization in patients with ipsilateral ICA occlusion | Monastiriotis S, Arunachalam S, Labropoulos N.
A prospective analysis of physical exam findings in the diagnosis of facial fractures | Timashpolsky A, Sayeed SM, Romeiser JL, Rosenfeld EA, Conkling N, Dagum AB.
A prospective, cross-over analysis of the effect and duration of botulinum toxin type A using digital image speckle correlation versus standard approach in the management of glabellar rhytids | Verma R, Klein G, Rfailovich M, Xu Y, Bui DT, Dagum AB.
Prospective long-term comparison of anticoagulation treatment versus thrombolysis in patients with acute iliofemoral thrombosis | Spentzouris G, Labropoulos N, Foegh P, Gasparis AP, Tassiopoulos AK, Bækgaard N.
Prospective trial of indocyanine green dye angiography in the surgical evaluation of partial thickness burn wounds | Klein G, Borrero M, Fourman M, Phillips B, Khan SU, Bui DT, Singer A, Sandoval S, Dagum AB.
Quantitative cleft lip evaluations amongst different medical professionals utilizing a basal view | Dhawan A, Klein G, Peredo A, Kelly R, Gelfand MA, Khan SU, Bui DT, Dagum AB.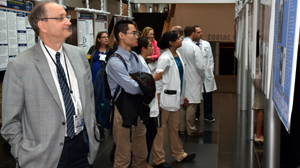 A rare case of a giant mucinous cystadenoma in a premenarchal girl | Pagkratis S, Hsieh L, Liu S, Lee TK, Scriven RJ.
Retrospective review of outcomes of complex abdominal wall hernia repairs | Peredo A, Klein G, Shih J, Khan SU.
Review of pediatric laparoscopic cholecystectomies in NY state: surgeon differences in surgical outcomes | Hsieh L, Zabrocka K, Yang J, Xue Y, Telem DA, Lee TK.
Review of readmissions follow breast reconstruction during the first postoperative year at a single institution | Klein G, Lipoff D, Laskowski R, Timashpolsky A, Bui DT, Dagum AB, Khan SU.
Risk analysis for post-operative complications after immediate tissue expander breast reconstruction | Klein G, Landford W, Yang JU, Shroyer AL, O'Hea BJ, Dagum AB, Bui DT, Khan SU.
Robotic approaches may offer benefit in colorectal procedures, more controversial in other areas: a review of 168,248 cases | Altieri M, Yang J, Telem DA, Zhu J, Halbert C, Talamini MA, Pryor AD.
Role of ALT flaps in foot reconstruction | Gulamhusein T, Gelfand MA, Bui DT.
Skate flap technique utilizing the native nipple-areola complex for improving long-term nipple projection after nipple-sparing mastectomy | Gooch J, Huston TL.
A statewide analysis of the quality, complaint, and demographics of readmissions following breast reconstructive surgery, ventral hernia repair, and ventral hernia repair with panniculectomy | Laskowski RA, Klein GM, Lipoff DM, Khan SU.
Validity of current VTE risk assessment models for overweight and obese surgical patients | Frenkel C, Detoy K.
Venous thromboembolism in plastic surgery | Peredo AL, Khan SU, Labropoulos N.
Vertically-drained, closed-incision, negative-pressure wound therapy following high-risk sternotomies | Niles KP, Subrize M, Lima F, Kikhia R, Leiboff AR, Fernandez HA.
Visual spatial intelligence is not predictive of medical student residency selection | Villamor AN, Pryor AD. Semi-finalist in poster competition.
What changes are associated with successful bariatric surgery? An evaluation of dopaminergic activity post-laparoscopic sleeve gastrectomy | Sullivan B, Chachati G, Altieri M, Kunkel L, Parsey R, Telem DA, Pryor AD.
Next year's Research Day will take place on Thursday, June 2, from 8:00 am to noon, at the Wang Center. For more information, please call 631-444-7875.
Posted by Stony Brook Surgery on April 29, 2015
Come to Our FREE Skin Cancer Screening and Melanoma Educational Program on Saturday, May 2
Skin cancer — including melanoma and basal and squamous cell carcinomas — is the most common of all cancer types.
The American Cancer Society estimates that in the United States this year there will be about 76,100 new cases of melanoma, the most dangerous form of skin cancer, and 9,710 deaths from it. The rates of melanoma have been rising for at least 30 years.
The number of cases of the more frequent skin cancers, basal cell carcinoma and squamous cell carcinoma, has been increasing for many years. According to one estimate, about 3.5 million cases of them are diagnosed annually (80% are basal cell).
Most of these three types of skin cancer are caused by exposure to ultraviolet (UV) light primarily from the sun. However, only a little over half of American adults use sun-protection measures.
The good news is that if diagnosed and treated early, skin cancer can often be cured. But if the disease is allowed to progress, it can result in disfigurement and possibly death.
Here, Tara L. Huston, MD, leader of Stony Brook's Melanoma Management Team, explains what can be done to help prevent skin cancer and how to detect its early signs.
May is National Skin Cancer and Melanoma Awareness Month.
Q: What should people know about protecting themselves against skin cancer?
A: Skin cancer is usually the result of sun exposure and blistering sunburns that occur in childhood and also cumulative sun exposure. The most important thing we can do is to protect our children from early sun exposure, although it's never too late to reduce your own risk for skin cancer. Eliminating ongoing sun damage is very important.
The good news is that most people with skin cancer are going to be fine. The majority of skin cancers are either basal cell or squamous cell carcinomas. Only 4% of all skin cancers are melanoma, the most serious type of skin cancer.
Q: Besides early sun exposure, what are some other risk factors for skin cancer?
A: Skin type has a lot to do with it. Fair skin, light hair, and light eyes are risk factors for melanoma. Sun exposure is by far the most common risk factor. The use of tanning salons is also a risk factor. Self-tanning lotions do not pose a risk.
Q: What are the symptoms of skin cancer, and what should people look for?
A: ABCDE is the key. This applies to new or changing moles. A is for asymmetry; B is for irregular borders; C is for color variation; D is for a diameter greater than 6 millimeters (about the size of a pencil eraser); and E is for evolution, or any change in a mole, including itching or bleeding. Any new lesion that bleeds or scabs and does not go away over four weeks should be brought to your physician's attention.
Q: How often should people do self-body checks for changing moles, and how often should they get clinical checkups?
A: People should be aware of their skin and look for any changing moles on a daily basis. People who don't have any history of skin cancer should have a complete skin examination annually by a physician. Those with a history of skin cancer, especially melanoma, should be evaluated at least twice a year by a dermatologist and do skin self-checks monthly. It's a lifetime of follow-up evaluations with your doctor, not just because of possible melanoma recurrence, but because of the possibility of other skin cancers as well.
Q: How can people protect themselves against the UVA and UVB rays of the sun?
A: Plan your outdoor activities before 10:00 am and after 4:00 pm. Use a broad-spectrum sunscreen with SPF of 30 or higher, and apply over all exposed skin about ten minutes before going out, and reapply every two hours, or sooner if swimming.
There is also clothing that now has UV protection in them, including bathing suits for kids. And be sure to wear a hat to protect the scalp and ears. Sun-exposed areas such as the nose and ears are very common spots where skin cancer can develop.
Q: How is skin cancer treated?
A: If you have a lesion that you're worried about, the first step is to see your dermatologist, who will remove it if it looks suspicious. Most of the basal and squamous cell cancers are handled with local removal by a dermatologist or plastic surgeon, and that's all the treatment needed.
When outside, seek shade, cover up, wear a hat and sunglasses, and use sunscreen.
If there is a diagnosis of melanoma, a melanoma surgeon will become involved, and the treatment depends on the depth of the melanoma. If it's what we call a thin melanoma, which is less than one millimeter deep (1/25 of an inch), the treatment is removal of some normal skin around the melanoma.
Once the melanoma is more than one millimeter deep or demonstrates concerning features on pathology exam, in addition to removing normal skin around the melanoma, we also sample the lymph node, because the deeper the melanoma, the greater the chance of lymph node involvement.
Q: What distinguishes Stony Brook from other centers in treating skin cancer?
A: Stony Brook provides comprehensive, multidisciplinary care to patients with melanoma. We offer screening, surgery, and the option to participate in local and national clinical trials. In addition, we conduct basic science and translational research, and also provide community education.
While clinical trials are not for everyone and participation in them is strictly voluntary, the availability of these trials serves as a hallmark of our ability to offer leading-edge treatment. For many patients, this is the only opportunity available in Suffolk County to benefit from such studies.
Several trials are currently underway at Stony Brook. We also participate in the Multicenter Selective Lymphadenectomy Trial (MSLT 2) that is evaluating the role of lymph node surgery in melanoma, in order to determine the optimum care for patients.
Our dedicated team of pathologists, dermatologists, medical oncologists, and melanoma surgeons meets once a month to review each melanoma case, and thus ensures that our patients receive the benefits of multidisciplinary care.
Editor's note: Dr. Huston and Alexander B. Dagum, MD, her departmental colleague and fellow melanoma surgical expert, bring years of experience and excellent outcomes to the management of skin cancer.
FREE Skin Cancer Screening and Melanoma Educational Program

When: Saturday, May 2, 8 to 11 am.
Where: Stony Brook Cancer Center, 3 Edmund D. Pellegrino Road, Stony Brook (map/directions).

Are you 18 or older and currently without health insurance? Was you last skin cancer screening by a dermatologist more than a year ago? If so, call 631-444-4000 for an appointment.
For more information about skin cancer and its prevention, please visit the Centers for Disease Control and Prevention. Another good online resource is the Skin Cancer Foundation.
Posted by Stony Brook Surgery on April 22, 2015
Make an Appointment for a FREE Varicose Vein Screening at the Stony Brook Vein Center
Varicose veins affect more than 30 million adults in the United States between the ages of 18 and 70, with women twice as likely as men to develop the condition. These veins bulge and rise above the skin's surface. They are often unattractive, uncomfortable, and could cause further medical problems.
"Varicose veins are abnormal blood vessels, usually in the legs, that become permanently dilated (widened) and twisted resulting in pooling of blood in the lower legs," says Antonios P. Gasparis, MD, professor of surgery and director of the Stony Brook Vein Center.
"Varicose veins are enlarged, disfiguring, snake-like, bluish veins that are visible under the skin upon standing. They appear most often in the inside lower part of the leg."
Symptoms of varicose veins are due to pooling of blood and may include discomfort and aching in the legs, especially after standing or prolonged sitting. Other symptoms include pain, itching and swelling. Late stages of the disease may lead to skin discoloration and open sores.
Specialists at the Stony Brook Vein Center have innovative, non-surgical approaches to help patients rid themselves of their problem veins. Most insurance companies cover treatments for varicose veins that are medically necessary, and in cases when conservative therapy with "compression" stockings has failed.
Although varicose veins are generally harmless, they may indicate underlying
vascular disease that's potentially serious and that requires treatment.
Endovenous thermal ablation. These minimally invasive techniques have been available for over 15 years and have excellent results. Thermal ablation is an advanced method for treating the main superficial veins (the saphenous veins).
Endovenous thermal ablation has replaced traditional vein-stripping surgery for the vast majority of patients. A small catheter, which is a very thin, flexible tube, is placed in the vein under ultrasound guidance. After placement of local anesthesia around the vein, the catheter is slowly pulled back delivering heat to injure the vein wall. After treatment of the abnormal veins, healthy veins restore the normal blood flow and symptoms from the varicose veins improve.
Endovenous non-thermal ablation. These treatments have been recently developed and are even less invasive than endovenous thermal therapies. Non-thermal ablation treats the abnormal saphenous vein without using heat. No anesthesia or sedation is required. Patients can typically return to normal activities and work immediately following the treatment. Learn more about endovenous ablation.
Varithena. Varithena, a polidocanol injectable foam, is the first and only FDA-approved foam for the treatment of incompetent veins and visible varicosities of the great saphenous vein system. It also improves the symptoms and the appearance of these troublesome veins. We're the first on Long Island to provide it! Learn more about Varithena.
Venaseal. A unique minimally invasive treatment that uses a safe medical "super glue" to seal the main superficial vein. The glue is slowly placed in the vein through a small catheter (tube) under ultrasound guidance. The body then absorbs the treated vein over time.
"Varithena and Venaseal therapies set a new standard for the treatment of both the symptoms and the appearance of varicose veins," says Dr. Gasparis. "They have the potential of becoming the new gold standard in the treatment of venous disease."
These new treatments are minimally invasive, non-surgical procedures that only require an ultrasound machine and standard medical supplies. These procedures require no anesthesia or sedation. They are even less invasive than current therapies which require thermal energy to injure the vein wall.
Mini-phlebectomy. Mini-phlebectomy is a technique in which varicose veins are removed using very tiny incisions less (one sixteenth of an inch). This procedure is often performed with endovenous ablation of the saphenous vein. If the saphenous vein is found on ultrasound to be normal with no reflux, then only mini-phlebectomy of the varicose veins is performed.
Mini-phlebectomy can take 20-40 minutes depending on the extent of varicose veins. After the procedure, the treated leg is wrapped for two days, and you will wear a support stocking for two weeks. There will be some bruising, which is normal, and will completely resolve in four to six weeks. You may also experience some mild discomfort, tingling and/or tightness in the treated leg, which typically resolves in a few weeks.
After treatment of diseased veins, healthy veins restore the normal flow of blood to the leg. As this happens, symptoms from the varicose veins improve.
Ultrasound-guided sclerotherapy. Sclerotherapy is a treatment for spider and small varicose veins. It is minimally invasive and done in the office. It involves micro-injections of a sclerosing solution into the veins. The solution causes the vein wall to swell, stick together and seal shut. The Stony Brook Vein Center uses FDA-approved sclerosing agents, including Setrodecol and Polidoconol solutions.
Following sclerotherapy, the body naturally redirects blood flow to healthy veins. Several sessions may be required depending on the extent of the problem. In a few weeks, the treated veins fade.
Most patients can expect a 50-90% improvement after treatment. Sclerotherapy does not eliminate diseased veins after one single treatment. Typically patients will require multiple treatments (four to six) to obtain the best results. Your physician will review with you the estimated number of treatments that will be required. Each treatment typically takes about 20 minutes.
Some of the possible complications of sclerotherapy include allergic reaction, failure of treatment, skin discoloration, and formation of new spider veins.
FREE varicose vein screenings will take place in the month of May at four different locations of the Stony Brook Vein Center on Saturdays, from 8 am to 2 pm:
You are eligible to attend if you are between the ages of 18 and 80, and are suffering from large varicose veins with pain and/or swelling in one or both legs. For more information and/or to make an appointment, please call 631-444-VEIN (8346).
Posted by Stony Brook Surgery on April 16, 2015
The Voice Specialists of Stony Brook Medicine Are Here to Help You Take Care of Your Voice
Every year in April, otolaryngologist–head and neck surgeons — commonly called ENT doctors — and other voice health professionals worldwide join together to recognize World Voice Day.
World Voice Day, which was established 13 years ago, encourages men and women, young and old, to assess their vocal health and take action to improve or maintain good voice habits.
The long-term consequences of poor voice care can range from strained vocal cords and chronic hoarseness to deadly head and neck cancers.
The voice specialists of our Otolaryngology–Head and Neck Surgery Division provide a range of services aimed at vocal health and wellness.
Voice problems usually are associated with hoarseness (also known as roughness), instability, or problems with voice endurance.
Hoarseness or roughness in your voice is often caused by a medical problem.
When hoarse, the voice may sound breathy, raspy, strained, or show changes in volume or pitch (depending on how high or low the voice is). Voice changes are related to disorders in the sound-producing parts (vocal folds) of the voice box (larynx).
While breathing, the vocal folds remain apart. When speaking or singing, they come together and, as air leaves the lungs, they vibrate, producing sound. Swelling or lumps on the vocal folds hinder vibration, altering voice quality, volume, and pitch.
Voice problems arise from a variety of sources including voice overuse or misuse, cancer, infection, or injury.
When is it time to see a doctor about a voice problem?
Our laryngologist (voice specialist) Melissa M. Mortensen, MD, says, "It is time to get evaluated by a laryngologist when you have or suspect a voice problem and there are any of the following conditions:
If hoarseness lasts longer than two weeks, especially if you smoke;

If you do not have a cold or flu;

If you are coughing up blood;

If you have difficulty swallowing;

If you feel a lump in the neck;

If you observe loss or severe changes in voice lasting longer than a few days;

If you experience pain when speaking or swallowing;

If difficulty breathing accompanies your voice change;

If your hoarseness interferes with your livelihood;

If you are a vocal performer and unable to perform.
"Many people don't understand the signs and symptoms of voice disorders and often put off treatment, which can cause irreparable damage to their voice quality."
How to Prevent Voice Problems and Maintain a Healthy Voice
Drink water (stay well hydrated): Keeping your body well hydrated by drinking plenty of water each day (6-8 glasses) is essential to maintaining a healthy voice. The vocal cords vibrate extremely fast even with the most simple sound production; remaining hydrated through water consumption optimizes the throat's mucous production, aiding vocal cord lubrication. To maintain sufficient hydration avoid or moderate substances that cause dehydration. These include alcohol and caffeinated beverages (coffee, tea, soda). And always increase hydration when exercising.
Do not smoke: It is well known that smoking leads to lung or throat cancer. Primary and secondhand smoke that is breathed in passes by the vocal cords causing significant irritation and swelling of the vocal cords. This will permanently change voice quality, nature, and capabilities.
Do not abuse or misuse your voice: Your voice is not indestructible. In every day communication, be sure to avoid habitual yelling, screaming, or cheering. Try not to talk loudly in locations with significant background noise or noisy environments. Be aware of your background noise — when it becomes noisy, significant increases in voice volume occur naturally, causing harm to your voice. If you feel like your throat is dry, tired, or your voice is becoming hoarse, stop talking.
To reduce or minimize voice abuse or misuse use non-vocal or visual cues to attract attention, especially with children. Obtain a vocal amplification system if you routinely need to use a "loud" voice especially in an outdoor setting. Try not to speak in an unnatural pitch. Adopting an extremely low pitch or high pitch can cause an injury to the vocal cords with subsequent hoarseness and a variety of problems.
Minimize throat clearing: Clearing your throat can be compared to slapping or slamming the vocal cords together. Consequently, excessive throat clearing can cause vocal cord injury and subsequent hoarseness. An alternative to voice clearing is taking a small sip of water or simply swallowing to clear the secretions from the throat and alleviate the need for throat clearing or coughing.
The most common reason for excessive throat clearing is an unrecognized medical condition causing one to clear their throat too much. Common causes of chronic throat clearing include gastroesophageal reflux (GERD), laryngopharyngeal reflux disease, sinus, and/or allergic disease.
Moderate voice use when sick: Reduce your vocal demands as much as possible when your voice is hoarse due to excessive use or an upper respiratory infection (cold). Singers should exhibit extra caution if one's speaking voice is hoarse because permanent and serious injury to the vocal cords are more likely when the vocal cords are swollen or irritated. It is important to "listen to what your voice is telling you."
Your voice is an extremely valuable resource and is the most commonly used form of communication. Our voices are invaluable for both our social interaction as well as for most people's occupation. Proper care and use of your voice will give you the best chance for having a healthy voice for your entire lifetime.
Voice health information here is provided by the American Academy of Otolaryngology–Head and Neck Surgery. For consultations/appointments with our voice specialists, please call 631-444-4121. Watch this video about the voice:
Posted by Stony Brook Surgery on April 8, 2015
Odds Were against Officer Surviving Gunshot Wound to Neck, Airlifted to Stony Brook Trauma Center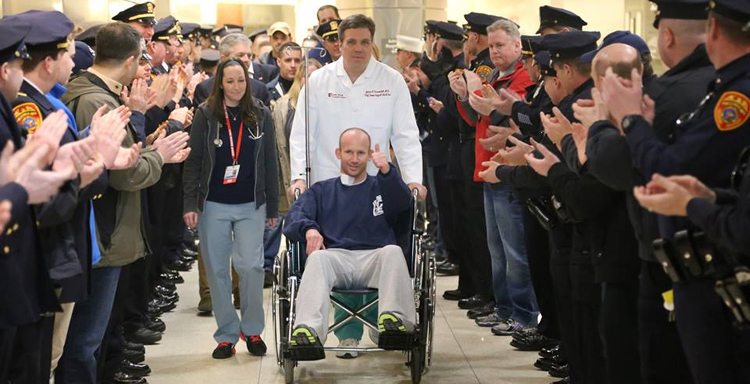 With all we were doing to prepare for the launch last week of our new patient care website, we neglected to share the incredible story of the hero cop whose life was saved by our trauma team at Stony Brook Medicine.
Suffolk County Executive Steven Bellone recently told the story in his State of the County Address, and remembered the happy day the police officer was discharged from University Hospital. It certainly is a story worth remembering.
It happened in the middle of March. Suffolk County police officer Mark Collins was critically wounded while pursuing a suspect in Huntington Station. He was shot in the neck following a traffic stop that led to a violent encounter.
The 35-year-old officer, a member of the police department's gang unit, was quickly airlifted to Stony Brook for emergency care.
"He is very lucky," says James A. Vosswinkel, MD, chief of trauma, emergency surgery, and surgical critical care, and medical director of the Stony Brook Trauma Center. "The bullet came within an inch of vital structures in the officer's neck, and although he did not require surgery, those injuries were potentially life-threatening."
Officer Collins was discharged just four days after the shooting. He made his way through a procession of more than 100 cheering fellow officers and other supporters in a wheelchair pushed by Dr. Vosswinkel. A bagpipe band played and two Suffolk police helicopters did a flyover.
Dr. Vosswinkel says he is optimistic Officer Collins will make a full recovery.
Dr. Vosswinkel says he is optimistic Officer Collins will make a full recovery, but "he'll need extensive outpatient treatment and rehabilitation."
"He's an extremely strong person and the recovery that he made, not everybody could," adds Dr. Vosswinkel. "Having said that, we're not discharging him from our care."
Mr. Bellone and Suffolk Police Commissioner Edward Webber were among those who greeted Officer Collins, as was Nicholas Guerrero, the Suffolk officer injured in a hit and run in September (read more). The two offers had worked together at the Second Precinct.
"To be greeted by Nick Guerrero, who was grievously injured just a short time ago, is unbelievable, and just a great day for the Suffolk County Police Department, and everyone who cares about the work they do," Mr. Bellone told the news media.
Dr. Vosswinkel describes Officer Collins's demeanor as selfless: "He tried to downplay his injury. He says he's fine. He doesn't want to complain and keeps saying how grateful he is. He's got a terrific attitude."
Lucky for the hero cop, he came to Stony Brook where his life was saved.
On the occasion of the State of the County Address, Suffolk County Executive Steven Bellone recognized Dr. Vosswinkel and our entire trauma team for their remarkable work and success in saving Officer Mark Collins's life. See video.

From Times Beacon Record Newspapers: "How could you not be inspired by someone like Suffolk County Police Department's Officer Mark Collins?" Dr. Vosswinkel says. "These guys are out there making it safe so something bad doesn't happen to us." And, when something bad happens to them, the Stony Brook Trauma Center stands ready. Read more.
Learn more about the Stony Brook Trauma Center, the only regional trauma center in Suffolk County. Watch this video (48 sec) of Officer Collins leaving University Hospital:
Posted by Stony Brook Surgery on April 1, 2015
We Told Her to Trust Us, That We'd Get Her Back in the Ring — and We Did
When 17-year-old Nikoleta "Nicky" Pita of Piraeus, Greece, traveled halfway around the world to Stony Brook Medicine last summer, she was following her dream of making her country's Olympic boxing team.
Being here was something of a pit stop along the way to attaining her dream. She needed an operation to restore her right arm's function, and she needed world-class doctors for her care.
Now she's back in the ring, and a winner again.
A couple of weeks ago, Nicky stepped into the ring for her first match since her surgery was done at Stony Brook. Called the Golden Gloves, it was part of a very important tournament in Greece held in the bustling seaside town of Patra.
The boxing start-round bell sounded, and the two fighters went at each other, throwing fierce punches, bobbing and weaving. Both endured repeated jabs to the face and gut. Both displayed fury and skill.
Victory, though, came quickly for our hard-hitting patient. The fight lasted just under four minutes and ended after the first round — thanks to one powerhouse punch Nicky landed on the face of her opponent, injuring her.
The referee declared a TKO (technical knockout). It was the happy outcome of Nicky's work as much as the work of our surgeons.
Nicky says, "I was a little nervous because it was my first public fight after my injury. I had to show everybody that I had returned to the ring one hundred percent."
Nicky's next stop on her road to the Olympics is the Women's Junior and Youth World Boxing Championships to be held in Taipei, Taiwan, this May. She says, "Of course, I will be wearing my 'lucky' red Stony Brook cap when I travel to China!"
The Back Story: One Fighter and Two Surgeons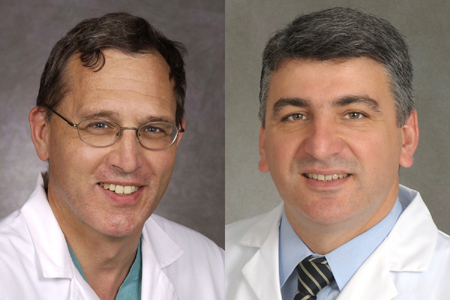 As a two-year national team member with a strong won-lost record, Nicky's dream was getting close to becoming a reality. But around a year and a half ago, after a period of intense weight training, her right arm and shoulder suddenly swelled up and became very painful. And she developed numbness in her fingers.
Doctors in Greece told her she had clotted her right subclavian and axillary veins, the main veins draining the arm, and to stop everything — making her dream to become an Olympian come to a sudden halt.
Nicky was diagnosed with thoracic outlet syndrome, a disorder that occurs when the blood vessels or nerves of the arm become compressed in the space between the collarbone and the first rib (thoracic outlet), and that is known to affect athletes, particularly overhead athletes such as swimmers and baseball players.
She was offered only conservative treatment with blood thinners by her doctors in Greece, who strongly suggested that she should completely abandon boxing or any other sport that involves intense weight training of the arms.
The boxer in Nicky was hit hard by all this, but she wasn't going to give up.
"Of course, I will be wearing my 'lucky' red Stony Brook cap when I travel to China!"
With the support of her family she found out that a surgical treatment could help her keep her boxing career alive, but she would have to travel abroad to get the treatment she needed.
Through a family friend who had visited Stony Brook Medicine as an observing physician, Nicky and her parents — Archilleas and Agapi Pita — learned of a doctor that could take care of her problem in the United States.
Apostolos K. Tassiopoulos, MD, professor of surgery and chief of vascular and endovascular surgery, who was in Athens for a scientific meeting, met with Nicky and her family, and he discussed the surgical treatment that could get their daughter back in the ring.
Nicky arrived in New York on the last day of August. The very next day, Dr. Tassiopoulos and his colleague Thomas V. Bilfinger, MD, ScD, professor of surgery and director of thoracic surgery, performed the surgery together to remove the first rib and free the attached muscles in order to free the compressed vein.
The surgeons made an incision in the armpit, and then removed the rib and the muscle attached to it, which allowed for more space around the vein. Patients usually need physical therapy after surgery to get their strength back.
One day after surgery, Nicky felt great and ready to get back to her dream. "I'm feeling really strong, physically and mentally," she said. "This has definitely changed my life — Stony Brook saved my career, saved my dream."
Just after one week in the United States, Nicky and her parents flew back to Greece. She did her physical therapy like a champion, and got back in the ring a winner.
For consultations/appointments with our surgical specialists who treat thoracic outlet syndrome, please call 631-444-4545. Watch this video (3:42 min) of Ms. Pita — in purple — in her victorious Golden Gloves bout:
Posted by Stony Brook Surgery on March 25, 2015
Our Vascular Screenings Have Saved Many Lives and Keep Saving Lives
Our upcoming free public vascular screening on Saturday, April 25, reminds us of the happy stories about our screening program — the ones where screening helped to save the lives of people who didn't even know their lives were in danger.
There's Robert Rouge's story (he was saved and walked his daughter down the aisle) and there are many others. All thanks to our vascular disease screenings.
More happy stories happened last week, when members of our vascular surgery team provided a free vascular screening for the Polish-American community on Long Island. The screening was organized by one of our vascular technicians, Aldona Wojdat, RVT, who belongs to this community. She wanted to give back.
The screening took place in Lindenhurst, NY, at the offices of PolNet, a network of businesses on Long Island that are owned by Polish Americans.
Two of 43 people who had the screening tests were found to have carotid artery disease — clogged arteries in the neck, called carotid stenosis — that can lead to a fatal stroke (brain attack). This vascular disease, like abdominal aortic aneurysm (AAA) for which we also did a screening test, is known as a silent killer because it often has no symptoms, until it is too late.
One of the patients also had peripheral artery disease (PAD), which is often a sign of heart disease.
The good news for those people who have vascular problems detected at our screenings
is that they can get the medical attention they need to stay alive and keep living.
Apostolos K. Tassiopoulos, MD, professor of surgery and chief of vascular and endovascular surgery, was at the screening event. He provided educational information about vascular disease, and he spoke privately with both of the people who tested positive.
Vascular diseases are conditions that affect the blood vessels — arteries and veins — that carry blood throughout the body. Vascular disease that affects the arteries is most often caused by atherosclerosis, a process resulting from a buildup of fatty deposits (plaque) on the inner lining of the arteries.
As the buildup of plaque progresses, blood flow can become restricted or the artery may dilate and become aneurysmal, like a bubble on an inner tube. Narrowing or blockages of arteries can occur in the arteries near the heart (cardiovascular disease), or in arteries farther from the heart, such as those in the arms, legs, and brain.
At our screening we perform three non-invasive tests to identify the presence of vascular disease: carotid ultrasound, to check for clogged carotid arteries in the neck, which can lead to stroke; abdominal aortic ultrasound, to test for AAAs, which can burst if reaching a large size; and, ankle-brachial index, to check for PAD, which may pose a threat to the health of the legs and is often a sign of heart disease. (Learn about ultrasound.)
An estimated one million Americans live with an undiagnosed AAA — including 20,000 in Suffolk County alone.
Are you 60 or older? Are you a current or past smoker? Smoking is the single most important risk factor for vascular disease. Other major risk factors include diabetes, high blood pressure, high cholesterol, heart disease, and a family history of aortic aneurysm. Strokes and ruptured aneurysms, common conditions caused by vascular disease, can strike suddenly and without warning. That's why it's best to identify vascular disease at our screenings and treat underlying causes before symptoms appear. Pre-registration and a brief qualifying interview are required. No walk-ins accepted.
Our next FREE public vascular screening will be at Stony Brook University Heart Institute on Saturday, April 25, from 8 am to 4 pm: click here for details. The screening consists of three simple non-invasive tests done in 15 minutes.
Posted by Stony Brook Surgery on March 18, 2015
By Kathryn Cottell, MS, RD, of Stony Brook Bariatric and Metabolic Weight Loss Center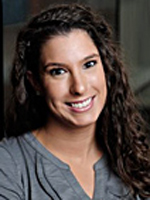 Food and the act of eating are part of our everyday lives. We need it for sustenance and enjoy it as part of social events. Registered dietitians (RDs) mark the month of March — known as National Nutrition Month — as a time to focus on nutrition education and raising the public's awareness about the importance of making informed food choices.
National Nutrition Month is an RD's way of promoting a nutrition "New Year's Resolution." This year's theme is "Bite into a Healthy Lifestyle." Now we are encouraging the adoption of healthy eating and physical activity plans with a focus on maintaining a healthy weight, reducing risk of chronic disease, and promoting overall health.
National Nutrition Month is a nutrition education and information campaign sponsored annually by the Academy of Nutrition and Dietetics.
Sound nutrition choices are influenced by eating healthy foods along with portion control, mindful eating, and physical activity.
What are some ways you can improve them? The following are some simple and achievable suggestions, and this month is a good time (like any time, of course) to make them happen:
Fill half your plate with vegetables

Eat 2-3 servings of whole fruits each day

Choose low-fat or fat-free dairy products

Have at least half of your grains come from whole grain sources

Consume protein from plant sources, not animal sources only

Drink water, unsweetened iced tea, and seltzer in lieu of sugar sweetened beverages

Limit your consumption of high-fructose corn syrup and trans fats
At the Bariatric and Metabolic Weight Loss Center, we are here to partner with you and assist you in your journey toward achieving a healthier weight and improved well-being. Members of the team include surgeons, dietitians, psychologists, nurse practitioners, and physical therapists.
For more information about eating right, visit the website of the Academy of Nutrition and Dietetics. To make an appointment for a consultation with Kathryn Cottell, please call 631-444-BARI (2274).
Posted by Stony Brook Surgery on March 11, 2015
March Is National Colorectal Cancer Awareness Month! Colorectal cancer screening saves lives. If everyone who is 50 years old or older were screened regularly, as many as 60% of deaths from this cancer could be avoided.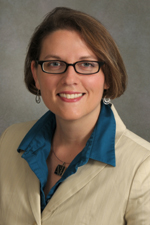 Colorectal cancer — also known as colon cancer — is the second leading cause of cancer-related deaths in the United States. It affects both men and women. Every year, more than 140,000 Americans are diagnosed with colorectal cancer, and more than 50,000 people die from it.
Awareness of colorectal cancer and its common signs is well worth it, because when detected early this cancer can be treated effectively.
Here, Paula I. Denoya, MD, a member of the faculty of our Colon and Rectal Surgery Division, answers frequently asked questions about colorectal cancer, with special attention to its common warning signs, detection, and treatment.
Q: What is colorectal cancer?
A: Colorectal cancer arises from the lining of the colon or rectum, usually from cells that secrete mucus. In many cases, it starts out as a polyp, which is a premalignant, benign lesion or an overgrowth in the lining of the colon. If left alone, a polyp can grow into cancer. However, with screening, polyps can be detected and removed, thus preventing cancer altogether.
Q: What are the signs and symptoms?
A: Colorectal cancer is often symptomless, which is why screening is so important. Some people do experience telltale signs, however. Ten warning signs of colorectal cancer are:
Blood in stool

Persistent diarrhea

Persistent vomiting

Cramping abdominal pain

Persistent bloating

Unexplained weight loss

Decreased stool size

Unexplained fatigue

Change in bowel habits

Incomplete emptying of bowel
Anyone experiencing these symptoms should speak with their primary care physician.
Q: Who is at risk?
A: According to the American Cancer Society (ACS), colorectal cancer is the third most common cancer in men and women. Gender does not seem to be a factor, but age is, and risk increases after age 50.
People considered to be at higher risk include those with a family history of polyps, colon cancer, or uterine cancer; individuals with inflammatory bowel disease; anyone with a personal history of polyps; and persons with inherited syndromes such as familial adenomatous polyposis and hereditary nonpolyposis colorectal cancer.
The ACS recommends that people undergo screenings starting at age 50, with a follow-up every 10 years if no polyps are detected. Individuals at high risk should start screenings earlier and have more frequent follow-ups.
Colorectal cancer can be prevented, and it is extremely curable if caught early.
Q: How is colorectal cancer detected?
A: Colonoscopy is considered the gold standard because it is the only test that can identify and treat polyps in the entire colon. Further, if a polyp is detected during screening, it often can be removed and biopsied at that time, eliminating the need for additional procedures. (See our 2012 blog post, "New Report Affirms Lifesaving Role of Colonoscopy: Death Risk Is Cut in Half.")
While people often dread undergoing a colonoscopy, it is important to know that recent changes make it a gentler experience. For example, Stony Brook uses many different kinds of bowel preparations — some are even in pill form. The patient's physician will determine which preparation the patient will best tolerate. In the past, patients remained awake for the procedure, but now, with innovations in anesthesia, patients undergo a short, fast-working, and deep sedation that has minimal side effects including no memory of the procedure.
Stony Brook offers additional screening methods, including flexible sigmoidoscopy, barium enemas, fecal occult blood testing, and CT colonography, also known as virtual colonoscopy.
Virtual colonoscopy was invented at Stony Brook in the 1980s. While less invasive than a traditional colonoscopy because it uses a CT scan to look at the lining of the colon, it still requires bowel preparation. It is generally used with patients who may have an existing colon blockage or for whom a colonoscopy carries risks, for example, from anesthesia. Unlike a colonoscopy, in which a polyp can be removed during the screening procedure, during a virtual colonoscopy, if a polyp is detected, the patient will need an additional procedure to treat and biopsy it.
Colorectal cancer is treatable — know your options.
Q: If cancer is detected, how is it treated?
A: Colorectal cancers respond well to treatment, and often treatment is relatively uncomplicated. About 30% of cases can be treated with surgery alone. Cancers in later stages respond well to chemotherapy and radiation, and overall, the five-year survival rate approaches 65%.
Q: What distinguishes Stony Brook's approach?
A: Stony Brook Medicine offers the latest protocols and treatments for colorectal cancers — delivered by a multidisciplinary team including the new transanal endoscopic microsurgery, a less invasive procedure than the traditional approach for reaching lesions high up in the rectum.
We are internationally renowned leaders in the use of minimally invasive laparoscopic surgery for treating colorectal cancer, which offers patients considerable benefits. We use the da Vinci®S HD™ robotic surgical system for rectal cancer surgeries (read more).
In addition, we are working to advance the practice of medicine through clinical trials and testing. We work closely with oncologists, radiologists, pathologists, and other specialists on the colorectal cancer multidisciplinary team at Stony Brook University Cancer Center to provide comprehensive cancer care to our patients.
If you are over age 50 and have not yet had a colonoscopy, schedule one soon by calling Stony Brook's Direct Access Screening Colonoscopy Program at 631-444-7523. You can request an appointment online, too.
For more information about colorectal cancer, here are a couple of good online resources: American Society of Colon and Rectal Surgeons and the Centers for Disease Control and Prevention.
Watch this 1-minute video featuring Meryl Streep who explains why screening for colorectal cancer is a smart thing to do:
Posted by Stony Brook Surgery on March 4, 2015
Learn about How We Are Leading the Way in Patient Care, Education, and Research
POST-OP, the Department's semi-annual newsletter, offers a range of information about our programs in patient care, education, research, and community service, plus health information of interest to our community and beyond. The new issue features:

Trauma Team Saves Suffolk Police Officer after Hit-Run Attack

Vein Center Earns IAC Accreditation, "Seal of Approval"

Introducing Our New Hepatobiliary Surgeon, Purvi Y. Parikh, MD

Olympic Hopeful Boxer Travels from Greece for Surgery Here

New Cardiothoracic Intensive Care Unit Is Opened

New Exigent General Surgery Service Established

Performing Oncoplastic Breast Reduction to Give Patients New Option

SOAR Program Aims to Improve Outcomes through Innovation

Closing the Gender Gap in the Field of Surgery

Offering CME Credits

Division Briefs & Alumni News … Plus More!
Read POST-OP online now. To receive a complimentary free subscription to POST-OP (printed), please send request with your complete postal mailing address.
Posted by Stony Brook Surgery on February 18, 2015
New Screening Policy Is Expected to Result in Dramatic Increase in Lung Cancer Survival
The Centers for Medicare & Medicaid Services (CMS) just announced earlier this month that Medicare will now pay for lung cancer screening with low-dose CT scanning for eligible patients. This action is welcomed by the team of Stony Brook's Lung Cancer Evaluation Center (LCEC), together with the Lung Cancer Alliance and other patient advocacy groups nationwide.
The final national coverage determination had been anticipated since the agency made a preliminary decision to cover the screening last November.
"This is the first time that Medicare has covered lung cancer screening. This is an important new Medicare preventive benefit, since lung cancer is the third most common cancer and the leading cause of cancer death in the United States," says Patrick Conway, MD, chief medical officer and deputy administrator for innovation and quality at the CMS, in a press statement.
Medicare's action "will save lives and increase the low survival rates associated with lung cancer, our nation's leading cancer killer," according to Harold P. Wimmer, national president and CEO of the American Lung Association, in a press statement.
The new Medicare policy covering lung cancer screening will save tens of thousands of lives
from the third most common cancer and the leading cause of cancer death in the United States.
Medicare will pay for an annual lung cancer screening with a low-dose radiation chest CT scan, also called CAT scan, for beneficiaries who are 55 to 77 years of age and who are either current smokers or quit smoking in the previous 15 years, who have a 30 pack-year history of tobacco smoking (an average of one pack a day for 30 years), and who have a written order from a physician or qualified nonphysician practitioner that meets certain requirements.
Notably, the coverage includes a visit for counseling and shared decision-making on the benefits and risks of lung cancer screening.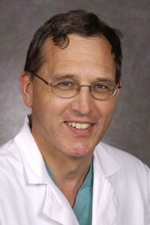 Thomas V. Bilfinger, MD, ScD, professor of surgery and director of thoracic surgery, who serves as team leader and co-director of the LCEC, responds to the new CMS policy:
"The CMS ruling certainly is a recognition that screening for lung cancer is effective. As a matter of fact, it is more efficacious in finding and preventing cancer than breast screening, colon cancer screening, and prostate screening programs combined.
"The current ruling is a compromise, particularly as far as age is concerned. Lung cancer is a cancer of the elderly. The cutoff at 77 has to do with the fact that we are paying 18% of the nation's gross domestic product for healthcare, and CMS is currently under a mandate to save money. In that light it is a victory, as the data was compelling enough to be funded even under today's circumstances.
"The ruling also makes it clear under what circumstances payment for screening will be available: a 'program' requires more than just a CT scan: a program requires an initial assessment, a low-dose CT scan, and a follow-up visit, plus maintenance of a database. It further requires trained personnel to assess, counsel, and read the CT scans.
"We are proud to say we fulfilled the now prescribed requirements long before this ruling …
Our program was recognized early by the Lung Cancer Alliance as a model program."
"We are particularly happy at Stony Brook about that aspect, since we have believed from the onset that these patients need to be followed appropriately. We are proud to say we fulfilled the now prescribed requirements long before this ruling. Lung cancer screening is not a money maker for an organization; rather, it is a community service that when run efficiently just breaks even. So it is unlikely that we will see a fast sprouting of programs.
"Again, Stony Brook as a leading provider in Suffolk County is uniquely positioned to provide that service and keep track of the enrollees, and has done so from the onset. Our program was recognized early by the Lung Cancer Alliance as a model program."
The LCEC established its screening program in 2013 (read more).
The Lung Cancer Alliance, the nation's oldest and leading non-profit organization dedicated to saving lives and advancing research by empowering those living with and at risk for lung cancer, applauds the game-changing move by the CMS.
"Lung cancer screening can now stand shoulder to shoulder with mammography, colonoscopy, pap smears, and other proven cancer screenings that have saved countless lives," says Lung Cancer Alliance president and CEO, Laurie Fenton Ambrose. "This signals a new day where lung cancer transitions from the number one cancer killer to a treatable, even curable disease."
The Stony Brook Lung Cancer Evaluation Center (LCEC) provides a multidisciplinary team, including a patient navigator, thoracic surgeon, interventional pulmonologist, oncologist, radiation oncologist, chest radiologist, nurse practitioners, and support staff — all specializing in lung cancer. The center has the infrastructure in place to ensure appropriate screening and follow up, and prides itself in prompt diagnosis and treatment, as well as psychological support.

The LCEC offers a low-dose radiation chest CT scan screening. The process begins with an initial phone interview. Patients who are deemed appropriate for screening then undergo a comprehensive evaluation, which includes the CT scan, review of the CT findings, explanation of the radiation exposure risk, and smoking cessation counseling. Those who smoke or are former smokers are encouraged to learn if they qualify for this screening. Early detection is the best chance of a cure!
Those who qualify for lung cancer screening can make an appointment by calling 631-444-2981. Watch this video (2:12 min) about our screening program to learn more about it:
Posted by Stony Brook Surgery on February 11, 2015
Long Island's Only Joint Commission–Certified VAD Program Is Recognized as Top Level
Stony Brook University Heart Institute's ventricular assist device (VAD) program has earned two-year recertification from The Joint Commission after an intensive two-day review in mid-January that concluded with the surveyor stating that Stony Brook's VAD program is "the best destination therapy program" ever seen by her.
"Certification — The Joint Commission's 'Seal of Approval' — lets patients in need of a VAD know that they are in capable hands when they come to Stony Brook Heart Institute," says Allison J. McLarty, MD, associate professor of surgery and co-director of the VAD program. "The Joint Commission singled out Stony Brook for its care and commitment to patients with advanced cardiac heart failure and for maintaining the highest standards of care."
Hal A. Skopicki, MD, PhD, assistant professor of medicine, director of the Heart Failure and Cardiomyopathy Center, and co-director of the VAD program, says the success of the VAD program is the result of a collaborative effort by a large network of cardiologists on Long Island, working closely with Stony Brook's multidisciplinary treatment team, including gastroenterologists, pulmonologists, nephrologists, infectious disease specialists, psychiatrists, and hematology/oncologists.
"Together, we marshal our efforts to create excellent outcomes for our patients," says Dr. Skopicki.
A ventricular assist device (VAD) is a surgically implanted, electrically (battery) powered pump
that helps a failing heart's left ventricle pump adequate amounts of blood to the body.
Stony Brook University Hospital was the first hospital on Long Island to implant a HeartMate II VAD in 2010, and is the only certified VAD destination therapy program on Long Island. To date, 42 patients have received VADs. Several of these patients have gone on to have successful heart transplants.
Destination therapy uses VAD technology as the final treatment option for selected patients whose hearts require mechanical assistance to pump blood. Once used only as a temporary device for heart failure patients awaiting transplants (bridge-to-transplant therapy), VAD technology in its advanced state now helps more patients extend their lives and also improve their quality of life.
To achieve certification, VAD programs are evaluated on standards in The Joint Commission's Disease-Specific Care Certification Manual. Programs must demonstrate conformity with clinical practice guidelines or evidence-based practices. They are also required to collect and analyze data on specific performance measures related to clinical practice guidelines (read more).
Founded in 1951, The Joint Commission seeks to continuously improve healthcare for the public, in collaboration with other stakeholders, by evaluating healthcare organizations and inspiring them to excel in providing safe and effective care of the highest quality and value. The Joint Commission accredits and certifies more than 20,500 healthcare organizations and programs in the United States. An independent, not-for-profit organization, The Joint Commission is the nation's oldest and largest standards-setting and accrediting body in healthcare.
Stony Brook University Heart Institute continues to earn The Joint Commission's Seal of Approval™ for its ventricular assist device–destination therapy program by demonstrating compliance since 2011 with The Joint Commission's national standards for healthcare quality and safety in disease-specific care. The certification award recognizes our dedication to continuous compliance with The Joint Commission's state-of-the-art standards.
Learn about heart failure and the treatments for it. More about the ventricular assist device — artificial heart technology — used at Stony Brook Heart Institute for destination therapy to treat heart failure.
Posted by Stony Brook Surgery on January 28, 2015
Williams Demonstrates the Poetic Can Be Found Everywhere around Us
Almost 100 years ago, America's great physician-poet William Carlos Williams (1883–1963) published his famous poem, "January Morning." A masterpiece of modernist verse, this poetic sequence — he subtitled it "Suite" — presents moments in his daily life, including his life as a pediatrician and obstetrican at Passaic General Hospital in Passaic, NJ.
"January Morning" first appeared in Williams's book, Al Que Quiere! (1917; "To Him Who Wants It!"). His voice in it remains totally vibrant. The New York Review of Books recently proclaimed, "It seems clear that Williams is the twentieth-century poet who has done most to influence our very conception of what poetry should do, and how much it does not need to do."
Williams lived his entire life in Rutherford, NJ, the small town where he was born and raised. It is where he maintained his medical office in his home — where most people knew him simply as "Doc" without knowing he was a widely published author and leader of modernism. He often spent time in Manhattan with fellow artists, crossing the Hudson by ferry.
All told, Williams published during his lifetime some 20 books of poetry as well as 17 books of prose, including novels, and he delivered more than 2,000 babies.
January Morning (Suite)
I

I have discovered that most of
the beauties of travel are due to
the strange hours we keep to see them:

the domes of the Church of
the Paulist Fathers in Weehawken
against a smoky dawn—the heart stirred—
are beautiful as Saint Peters
approached after years of anticipation.

II

Though the operation was postponed
I saw the tall probationers
in their tan uniforms
hurrying to breakfast!

III

—and from basement entries
neatly coiffed, middle aged gentlemen
with orderly moustaches and
well-brushed coats

IV

—and the sun, dipping into the avenues
streaking the tops of
the irregular red houselets,
and
the gay shadows dropping and dropping.

V

—and a young horse with a green bed-quilt
on his withers shaking his head:
bared teeth and nozzle high in the air!

VI

—and a semicircle of dirt-colored men
about a fire bursting from an old
ash can,

VII

—and the worn,
blue car rails (like the sky!)
gleaming among the cobbles!

VIII

—and the rickety ferry-boat "Arden"!
What an object to be called "Arden"
among the great piers,—on the
ever new river!
"Put me a Touchstone
at the wheel, white gulls, and we'll
follow the ghost of the Half Moon
to the North West Passage—and through!
(at Albany!) for all that!"

IX

Exquisite brown waves—long
circlets of silver moving over you!
enough with crumbling ice crusts among you!
The sky has come down to you,
lighter than tiny bubbles, face to
face with you!
His spirit is
a white gull with delicate pink feet
and a snowy breast for you to
hold to your lips delicately!

X

The young doctor is dancing with happiness
in the sparkling wind, alone
at the prow of the ferry! He notices
the curdy barnacles and broken ice crusts
left at the slip's base by the low tide
and thinks of summer and green
shell-crusted ledges among
the emerald eel-grass!

XI

Who knows the Palisades as I do
knows the river breaks east from them
above the city—but they continue south
—under the sky—to bear a crest of
little peering houses that brighten
with dawn behind the moody
water-loving giants of Manhattan.

XII

Long yellow rushes bending
above the white snow patches;
purple and gold ribbon
of the distant wood:
what an angle
you make with each other as
you lie there in contemplation.

XIII

Work hard all your young days
and they'll find you too, some morning
staring up under
your chiffonier at its warped
bass-wood bottom and your soul—
out!
—among the little sparrows
behind the shutter.

XIV

—and the flapping flags are at
half-mast for the dead admiral.

XV

All this—
was for you, old woman.†
I wanted to write a poem
that you would understand.
For what good is it to me
if you can't understand it?
But you got to try hard—
But—
Well, you know how
the young girls run giggling
on Park Avenue‡ after dark
when they ought to be home in bed?
Well,
that's the way it is with me somehow.
---
* Nursing students.
†
WCW's mother, who rejected his modernist poetry.
‡
Street near WCW's home in Rutherford.
William Carlos Williams practiced pediatrics and obstetrics for over 40 years. He was a physician of immense integrity, who regarded allegiance to humanism as important as excellence in medical science. He now serves as a role model, and medical students read him (The Doctor Stories) to learn how he labored to get the "right picture" of patients — much like artists do with paint on canvas, and photographers do with cameras; what today we refer to as taking a more holistic approach.

At Stony Brook Medicine, Williams is read in The Center for Medical Humanities, Compassionate Care, and Bioethics. Established in 2008 to expand and succeed the Institute for Medicine in Contemporary Society, the Center is dedicated to furthering the School of Medicine's long tradition of emphasizing humanism in medical education, and serving as "a place where the human side of medicine is elevated, examined, and revered."
"Remembering William Carlos Williams" on our blog offers more biographical details and links. Listen to the BBC radio play (til Feb. 9) celebrating Williams that includes a memorable house call and home birth.
Posted by Stony Brook Surgery on January 21, 2015
Novel Neuroscience-Based Technology Provides Alternative to Bariatric Surgery
By Aurora D. Pryor, MD, Director, Stony Brook Bariatric and Metabolic Weight Loss Center, and Past Chair, American Society of Metabolic and Bariatric Surgery Emerging Technologies and Procedures Committee
A first-of-its-kind implant that curbs the appetite by electrically stimulating stomach nerves gained approval last Wednesday from the U.S. Food and Drug Administration.
The new device, called the Maestro System, is the first of several devices we anticipate being approved this year for obesity management. The last time the FDA approved a device for obesity management was in 2007, for the Realize adjustable gastric band.
Many patients currently choose not to pursue surgery, though they could benefit from it. Such patients may be interested in these novel technologies.
The FDA approved the Maestro device for use in patients 18 and older who have a body mass index (BMI) of 35 to 45 (calculate your BMI) and at least one other obesity-related condition, such as type 2 diabetes.
Candidates for the device must also have failed at least one supervised weight management program within the past five years.
The therapy provided by the Maestro device is called VBLOC, which stands for vagal nerve blocking. To control both hunger and fullness, the device intermittently blocks the signals from the vagus nerve, which is the primary nerve that regulates the digestive system.
New devices are essential to keep innovation in the United States,
and to help us meet the needs of patients with obesity.
VBLOC represents an innovative, new approach to the treatment of obesity.
By blocking signals along the nerves that connect the brain and stomach, VBLOC aims to reduce feelings of hunger and promote earlier feelings of fullness, which can help people with obesity reduce the number of calories consumed, thus promoting safe, healthy, and durable weight loss.
The Maestro device is like a pacemaker. It is implanted in the abdomen, usually in an outpatient procedure.
VBLOC therapy does not surgically alter or restrict the digestive system, does not create barriers to prevent absorption of nutrients, and is reversible, allowing patients to lose weight by a new mechanism.
Although new technologies for weight loss are promising, insurance typically does not cover novel procedures until more data are available.
Stony Brook Medicine is expecting to participate in upcoming trials of new bariatric devices and welcomes new options in obesity management. We are in discussions currently about bringing the Maestro technology here.
Bariatric clinical trials at Stony Brook enable eligible patients to gain access to therapies that are not available from other physicians. Our trials enable us to use, in addition to established therapies, the newest and most advanced technologies and treatments.
With our current therapies we are not meeting the needs of 95% of the obese population. Existing weight loss procedures may not be right for everyone. New devices will help us meet the needs of more patients with obesity.
Mark A. Talamini, MD, professor and chairman of surgery at Stony Brook Medicine, chaired an FDA advisory panel in October, advising the FDA on the results of the clinical trial involving the Maestro device:

"This trial was important, in that the control group underwent a sham operation, and were treated exactly as if the device were in place. The experimental group, those patients that had the devise in place, had good results. What was perplexing was that the control, placebo group also had surprisingly good results. This made the trial challenging for the expert panel members to evaluate.

"In the end, I am glad for several reasons that the FDA elected to approve the Maestro device. First, obesity is a huge public health problem in the United States, and we need all of the tools possible in our arsenal to help obese patients. Second, if innovative devices like this do not come to market, it will discourage other ideas, startup companies, and venture capital from participating in this critical arena."
Read the FDA announcement about the Maestro device. To learn about clinical trials and other options currently available at the Stony Brook Bariatric and Metabolic Weight Loss Center, please call 631-444-BARI (2274).
Posted by Stony Brook Surgery on January 14, 2015
Fire Is Not the Major Cause of Burn Injuries in the Pediatric Population
By Erin A. Zazzera, RN, MPH, Pediatric Trauma Coordinator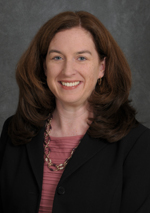 As the only designated burn center in Suffolk County, Stony Brook University Hospital routinely treats children with burns. The vast majority of these children are not getting burned in house fires.
In fact, 87% of all our pediatric burn patients in 2014 were hospitalized because of burns from hot liquids or objects. For children ages 4 and under, 100% of our hospital admissions were for such burns.
A typical story involves accidentally turning on hot water from the faucet during a child's bath or shower. Another common report is that a small child pulled on a tablecloth, sustaining burns from a hot cup of coffee or tea.
We've also had some injuries when the adult was holding the child while cooking and hot liquids splashed onto them.
Some of the children burned by a hot object involved appliances (such as toaster ovens) or fireplace doors. Over the summer, we had some toddlers who mistakenly had walked barefoot over hot charcoal buried in the sand at the beach.
Whatever the mechanism, these young children were burned by accidental contact with hot liquids or objects in their environments, necessitating hospitalization.
Scald burns — injuries caused by hot liquids or steam — are the most common types
of burns among young children, and happen much more than burns from fires.
Typically, our pediatric burn patients spend several days in the Burn Center depending upon the severity of the injury. Often, these burns are minor with very little long-term scarring. The treatment team works to minimize the pain while cleaning and dressing the burned areas. Post-discharge plans include continued burn care and dressing changes at home.
It's not uncommon for a referral to Child Protective Services to occur while the child is being treated in the hospital to ensure a safe environment upon return to the home.
Scald burns can be prevented. Nearly 75% of all scald burns in children are preventable, according to the latest data. Here are a few good tips that can spare children (and their parents) from the trauma:
Install anti-scald devices on shower heads and tub faucets.

Set your water heater thermostat to 120° F (49° C) or below.

Check the water temperature with your elbow, wrist, or bath thermometer before bathing your child.

When cooking, put your toddler in a safe area, such a high chair or play pen.

Be careful with microwave soup containers, as they are a frequent source of scald burns.

Open microwaved containers away from you and your child, as the steam can scald the skin.

Test microwaved foods and drinks before giving them to a young child.

Do not heat baby bottles in the microwave, as the heat may be unevenly distributed.

In the kitchen, place any hot liquids to the back of countertops or the center of your table, away from the grasp of young children.

Never carry a child while carrying a hot drink or hot food.

Do not use tablecloths or placemats around young children, as they can pull on them and spill hot food or drinks.
First aid for scald burns is the same as for burns caused by fire:
First, remove the source of heat from the injury. If the burn is at least second degree (blistered skin), remove any clothing from the site, unless it is already stuck to the skin. Cool the burn for about 10-15 minutes with cool or lukewarm water, as by running tap water over it.
Ice should never be applied to a burn, as it can do further damage to the area around the injury.
Blisters in second-degree burns should never be popped. This only increases chances of infection. It is best to wrap the injury very loosely to keep it clean, and seek expert medical attention. Do not place butter, toothpaste, or specialized creams on the burn.
Stony Brook University Hospital's Pediatric Emergency Department — open 24/7 all year — provides expert care for injured children in a patient- and family-centered environment.

The Suffolk County Volunteer Firefighters Burn Center at University Hospital is the only designated burn care facility in Suffolk County. Its surgical and medical staff provide the most sophisticated care to both adults and children with major burns.

Stony Brook is Suffolk County's only designated regional (Level I) trauma center — the highest designation possible — which means it is equipped to treat the most severely ill and injured patients, both adults and children.
Posted by Stony Brook Surgery on December 17, 2014
Acid Reflux Disease Is a Serious Health Condition That Doesn't Just Cause Heartburn
President Barack Obama made an unscheduled trip to Walter Reed National Military Medical Center earlier this month because of a sore throat he had for a couple of weeks. The president's physician, Ronny L. Jackson, MD, recommended that he go there for diagnostic tests, in particular computed tomographic (CT) imaging, as well as an evaluation by an otolaryngoloist.
The CT scan was normal. "The president's symptoms are consistent with soft tissue inflammation related to acid reflux and will be treated accordingly," Dr. Jackson says in a written statement released by the White House.
Acid reflux, or gastroesophageal reflux disease (GERD), is a digestive disease that affects an estimated 25% to 35% of the U.S. population. Its common symptom is heartburn. This burning sensation in the chest is caused by stomach acid that flows back into the esophagus, the tube connecting the throat to the stomach.
President Obama's sore throat is a dramatic reminder that stomach acid can also be refluxed into the throat, a condition called laryngopharyngeal reflux (LPR).
LPR can occur without heartburn, making it difficult to diagnose. This is why it is sometimes called "silent reflux."
If LPR is left untreated, it can cause serious damage to the tissues of the throat, upper airway, and the lungs. LPR can also lead to serious problems including vocal cord nodules, subglottic stenosis (airway narrowing), granulomas, and even cancer. In addition, LPR can worsen the conditions of asthma and sinusitis. Common symptoms of LPR include:
Hoarseness, especially in the morning

Chronic throat clearing or persistent cough

Chronic sore throat

A feeling of something caught in the throat

Excessive mucous/post-nasal drip

Difficulty swallowing

Restless sleep

Prolonged vocal warm-up (for singers)
President Obama's sore throat offers the opportunity to alert Americans that reflux disease
doesn't just cause heartburn — it's a serious health condition, not to be ignored.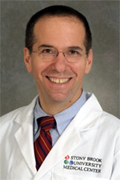 Commenting on the news about the president's sore throat, Elliot Regenbogen, MD, one of our otolaryngologists with special laryngology expertise, says:
"Initial diagnosis of a sore throat lasting more than five to seven days may consist of a visit to a primary care doctor for simple examination of the mouth and throat culture.
"For persistent symptoms beyond three weeks, a more detailed evaluation by an otolaryngologist is recommended.
"In the president's case, this evaluation included direct visualization of his throat and voice box with a fiberoptic nasopharyngoscope, a tool used in office by otolaryngologists to quickly provide a more detailed understanding of the source of the discomfort.
"If findings are consistent with LPR, 24-hour at-home pH monitoring will frequently be considered prior to treating with medication, dietary modification, or consideration of further workup.
"We offer the Restech pH (acidity) testing for laryngopharyngeal reflux as part of our laryngology program here at Stony Brook. It is a very useful diagnostic tool, and it enables us to provide the most proper treatment to patients.
"Placement of the Restech probe takes only a few minutes, and it is extremely well tolerated."
Melissa M. Mortensen, MD, our other otolaryngologist with special laryngology expertise, also treats LPR using the latest technology. Drs. Mortensen and Regenbogen both focus their clinical practices on advanced diagnosis and treatment of voice and swallowing disorders, as well as on general otolaryngology-head and neck surgery.
Reflux disease doesn't just cause heartburn. It can also cause a type of esophageal cancer, of which sore throat is a possible symptom. Because there generally are no early signs or symptoms of esophageal cancer, most patients are diagnosed at late stages, when treatment is rarely successful. Fewer than one in five patients (20%) survive more than five years. As a common digestive disease that affects an estimated 25% to 35% of the U.S. population, GERD attacks flare during the holiday season as a result of the consumption of an overabundance of festive foods. It's that time of the year to be especially aware of reflux!
For consultations/appointments with our laryngology specialists, please call 631-444-4121. Watch this ABC news clip (2:13 min) about Restech pH testing and hear what two patients have to say about it:
Posted by Stony Brook Surgery on October 29, 2014
Study Finds Increase in Patients, Once Deemed High Risk, Who May Be Eligible for Immediate Reconstruction
By Tara L. Huston, MD, of the Stony Brook Plastic and Reconstructive Surgery Division
Breast reconstruction can be performed at many different time points following care for breast cancer. Immediate breast reconstruction means surgery is done at the same time, while delayed reconstruction is carried out months or years later, once all oncologic care is complete. National rates of breast reconstruction following mastectomy have risen over the past decade.
Here at Stony Brook Medicine, we reconstruct approximately 90% of our patients who have mastectomy. However, surprisingly, this rate is still below 40% across the country.
Both methods of breast reconstruction — implant-based and autologous (using a patient's own tissues) — have seen a significant increase.
This observed increase is due to many factors, including the passage of the Women's Health and Cancer Rights Act; more prophylactic mastectomies; a greater acceptance of breast implants following the FDA's lifting of the silicone implant ban; and state laws that mandate that breast surgeons inform their patients about reconstructive options.
An important study, titled "Diminishing Relative Contraindications for Immediate Breast Reconstruction," was published this month in the Journal of the American College of Surgeons by the team at Memorial Sloan Kettering Cancer Center. It is an exciting multi-center study that supports and underscores what we do here in Stony Brook's state-of-the-art breast reconstruction program.
This well-executed retrospective study, encompassing data from 1,040,088 patients over a 14-year period, verified that more women are having reconstruction surgery at the time of surgical treatment for their breast cancer. Even more remarkably, there is a rise in patients who were once considered too high risk for the reconstruction.
Patients, their breast surgeons, and their plastic surgeons are, as a team,
more willing to push the envelope in order to improve care.
Features considered high risk are: age over 60; stage III or IV breast cancer; and history of, or present need for, radiation therapy to the chest wall.
As little as ten years ago, the need for postoperative radiation was considered by many to be an absolute contraindication to immediate reconstruction. Fortunately, this is no longer the case.
The authors of the study concluded that a leading force behind the change is plastic surgeons' willingness to perform reconstruction in these high-risk patients. The authors believe that increased experience with high-risk patients has given plastic surgeons the knowledge to push the boundaries of what can be achieved.
This forward thinking is important because nearly half of all newly diagnosed patients fall into one of the high-risk categories. The good news is that the overall reconstructive success rate in this population was found to be greater than 88%. Adverse events the authors discussed were tissue expander loss, permanent implant removal, and complications with the autologous flaps.
Not only do the study authors believe that the increased rate is due to plastic surgeons who are willing to attempt breast reconstruction following mastectomy, but even more importantly, they believe that there is an increased acceptance on the part of patients. The risks of failure of immediate reconstruction are often outweighed by the tremendous benefits including an improved body image and higher quality of life.
There are data demonstrating a greater satisfaction with quality of life in the first two years following mastectomy if reconstruction was performed.
What does all this mean for our patients at Stony Brook Medicine? It means progress. Rates of breast reconstruction have gone up in high-risk patients. Reasons that patients should not have immediate reconstruction are shrinking. This is because of patients, their breast surgeons, and their plastic surgeons, who, as a team, are willing to push the envelope in order to improve care.
At Stony Brook Medicine, we strongly believe that all women have the right to learn about and potentially proceed with reconstruction which may improve self-image, self-esteem, and quality of life.
October is National Breast Cancer Awareness Month and a special time for us to promote breast cancer awareness and provide information on the disease. Established in 1985, this awareness month, now an international health observance, has from the start aimed to promote mammography as the most effective weapon in the fight against breast cancer. Since then, breast cancer research has also become an important weapon in this fight. Early diagnosis is the best chance for a cure. Learn more about our team and our services at the Carol M. Baldwin Breast Care Center.
Read the abstract of the MSKCC study provided by the National Library of Medicine. Please call 631-444-4666 for an appointment to discuss reconstruction options with Dr. Huston and our other breast reconstruction specialists.