Coming Soon...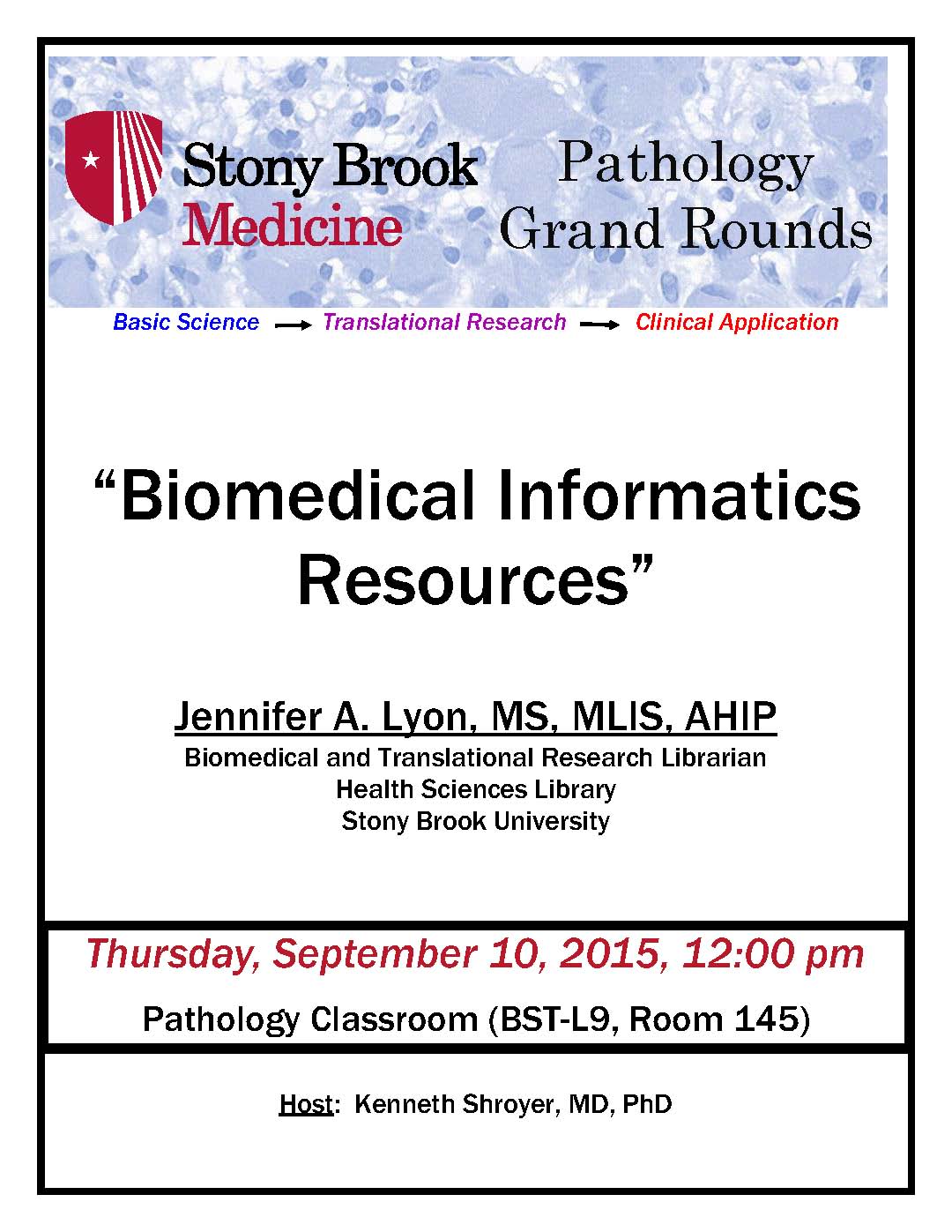 Welcome from the Chair
Welcome to the Department of Pathology at Stony Brook Medicine. This website highlights our achievements in medical education, basic and translational research, and diagnostic service. These pages also include important information related to our
Residency
and
Fellowship
training programs in
Anatomic
and
Clinical
Pathology.
Read More
---
News
Protein Keratin Promotes Cancer Growth and Chemotherapy Resistance.
Read More
Dr. Adela Cimic: Clinical Faculty Recruit.
Read More
Laura Birney and Kathleen DaSilva recognized for their work with Pathology Resident, Dr. Sharon Secola, in the development of a safety culture.
Read More
Drs. Yupo Ma, Carmen Tornos, Maoxin Wu and Sui Zee named to prestigious 2015-2016 Best Doctors in America list.
Read More
Dr. Carmen Tornos named to lists of Best Doctors (New York Magazine) and Top Cancer Doctors (Newsweek).
Read More
Latest faculty recruit, Dr. Luis Martinez, Associate Professor.
Read More
Removing mutant P53 significantly regresses tumors, improves cancer survival.
Read More
Needleless vaccine patch offers pain-free way to protect against disease.
Read More
Our Residency Program
The goal of the Stony Brook Medicine Department of Pathology Residency Training Program is to provide an excellent educational experience such that program graduates possess the knowledge, skill and attitude for the successful independent practice of pathology and for the life-long pursuit of learning. Our program provides comprehensive training in anatomic pathology (AP) and clinical pathology (CP), combined or individually, as well as in research and education.
Learn More >