Save the Date
Wednesday, May 28, 2014
2012-2014
Leaders in Medical Education
Graduation and Dinner
4:00 p.m. until 7:00 p.m.
HSC Galleria
The Graduation/Education Day marks the completion of the Leaders in Medical Education Fellowship program. The Director of the program, Meenakshi Singh,MD., reviews the research project summaries prior to the event. Each graduating faculty member presents his/her research project to the attendees at the Education retreat in the form of a poster and a short oral presentation. The attendees give the graduates feedback on their project, focusing on strengths and possible areas for improvement.
Each graduating faculty member is awarded with a certificate of completion.
The 2011-2013 fellows graduation was on May 11th, 2013.
Leaders in Medical Education Fellows 2011-2013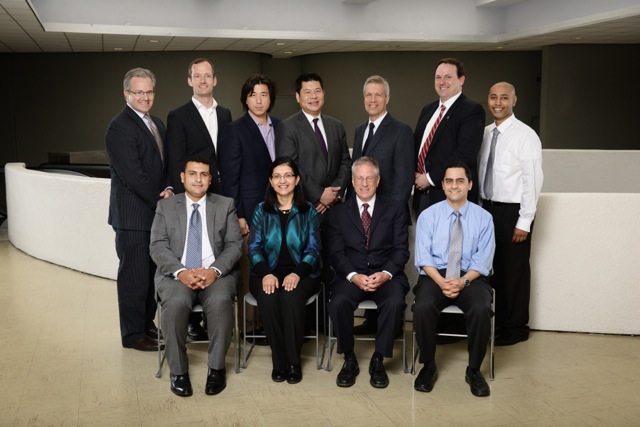 Fellows 2011-2013 batch: Drs. Brian Durkin, Markus Seeliger, Robert Lee, Shang Loh, Dan Barlev, Hugh Finch, Shabbir Hossain, Bassem Asaad, Lloyd Lense, Shayan Shirazian, with Dr. Singh.
Leaders in Medical Education Fellowship Graduation Day Celebration May 2013
Fellows with Dr. Kaushansky, Dean of the School of Medicine and Dr. Singh, Director of the Fellowship program
Previous Fellows