Gerardo Mackenzie, Ph.D.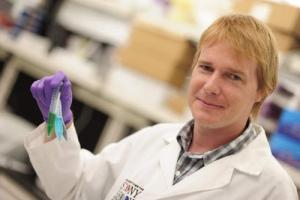 Research Scientist
Research Instructor of Medicine
e-mail: Gerardo.Mackenzie@stonybrookmedicine.edu
Dr. Mackenzie received his Ph.D. from the University of Buenos Aires, Argentina and did postdoctoral work at the University of California, Davis prior to joining the Division of Cancer Prevention at Stony Brook. Previously, he was involved in two primary areas of research. The first was centered on the characterization of the effects of zinc deficiency on early developmental processes; and the second area of research was focused on the beneficial effects of plant-derived polyphenolic compounds against certain cancers. Currently, he is evaluating novel targets and mechanism-based pharmacological agents for the management of colon and pancreatic cancer, having achieved remarkable anticancer efficacies in preliminary studies.
Selected Publications: